United Kingdom
Putin claims Russia has 'four new regions' at signing event – latest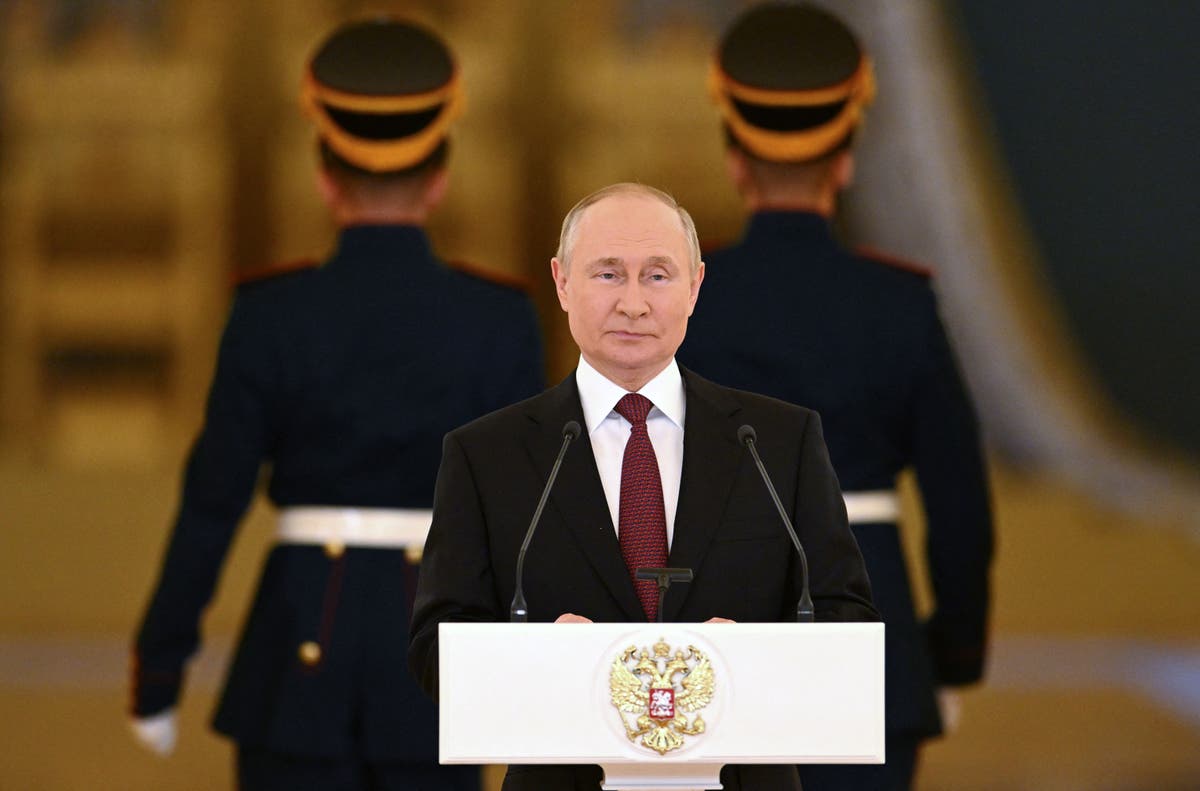 Audio reveals Vladimir Putin to annex four Russian-held areas of Ukraine on Friday
Vladimir Putin has claimed Russia has "four new regions" in a speech in the Kremlin, before signing treaties to annex four Ukrainian regions, taking his war into an unpredictable new phase.
"This is the will of millions of people," he told hundreds of dignitaries in the Kremlin. "People living in Luhansk, Donetsk, Kherson region and Zaporizhzhia region are becoming our compatriots for ever."
At a ceremony that Kyiv called a "Kremlin freak show" devoid of legal meaning, the Russian leader accused the West of "sheer Satanism", before the Russian-backed heads of the four entities chanted "Russia! Russia!" in unison and a standing ovation.
Ukraine and Western governments said the referendums had been conducted at gunpoint and were bogus and illegitimate.
The United States and the head of the United Nations had all said the annexation ceremony would have no legal value.
Meanwhile, one of Russia's main garrisons, in Lyman in eastern Ukraine, north of Donbas, has been surrounded, marking a potential big defeat for Moscow.
In Zaporizhzhia, at least 25 people were killed and 50 injured in a Russian missile strike on a humanitarian convoy.
Source link