United Kingdom
Labour MP apologises for calling Kwasi Kwarteng 'superficially' black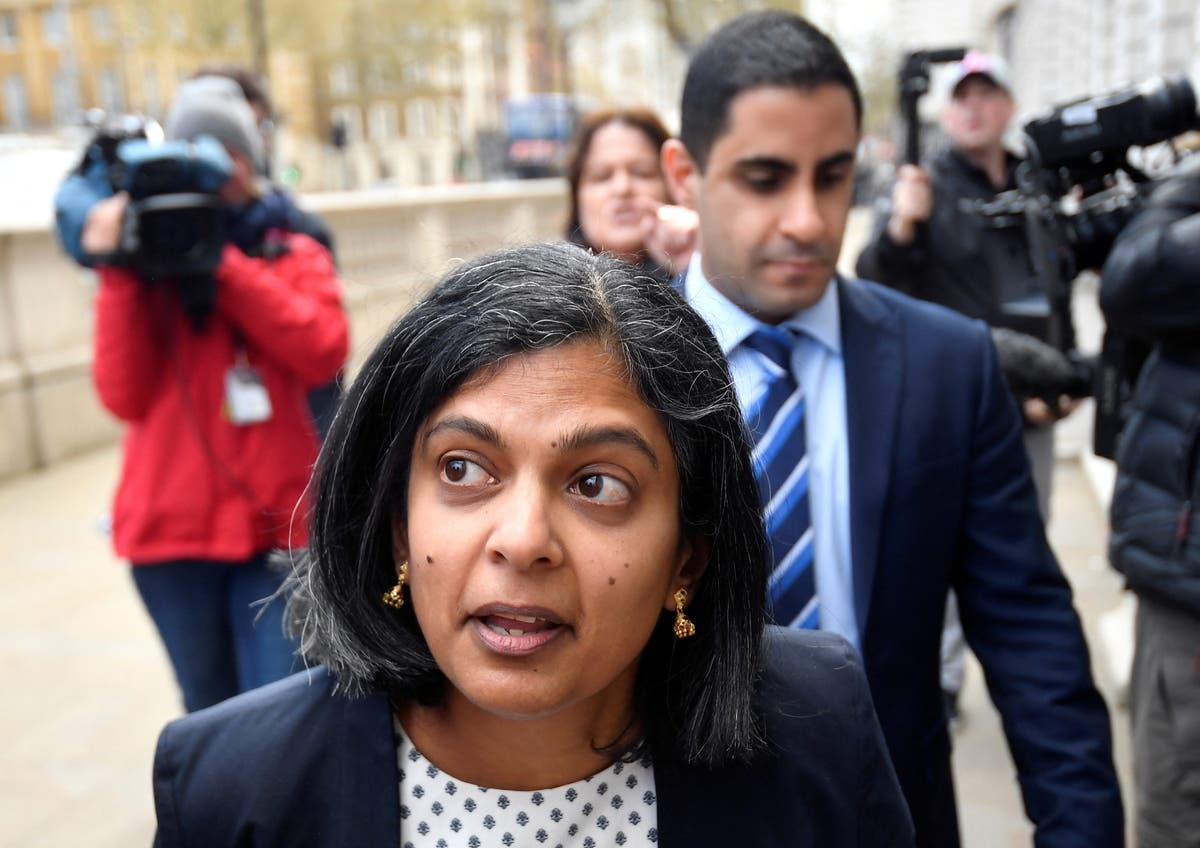 The MP suspended by Labour for calling Kwasi Kwarteng "superficially" black has apologised to the chancellor.
Rupa Huq offered "sincere and heartfelt apologies" for what she called her "ill-judged" comments, at a fringe meeting at Labour's conference.
The Ealing Central and Acton MP initially defended her remarks, in which she said, of the wealthy, Eton-educated Mr Kwarteng, "you wouldn't know he's black".
But she has backtracked after Conservative MPs condemned them as "racist" and Keir Starmer removed the party whip from her.
However, Labour is likely to continue the suspension pending an investigation into the full circumstances of what Ms Huq said.
The comments were condemned by Ed Miliband, the shadow climate change secretary, who said: "There is absolutely no place for these kind of comments in our politics
"The party will have to decide what it does in terms of her and her future. These comments are reprehensible and awful."
Ms Huq tweeted: "I have today contacted Kwasi Kwarteng to offer my sincere and heartfelt apologies for the comments I made at yesterday's Labour conference fringe meeting.
"My comments were ill-judged and I wholeheartedly apologise to anyone affected."
The controversy is a rare moment of disruption of a Labour conference that has otherwise run smoothly for Sir Keir, amid Tory turmoil over economic policy.
The former shadow Home Office minister spoke at an event, on Monday, hosted by British Future and the Black Equity Organisation and also attended by the party's chair, Anneliese Dodds.
On a short recording, obtained by the Guido Fawkes website, she could be heard saying: "I'm sorry if I was not making myself understood clearly. He superficially is a black man."
She said Mr Kwarteng went to "the top schools in the country" and added: "If you hear him on the Today programme, you wouldn't know he's black."
Earlier, Jake Berry, the chair of the Conservative party, wrote to the Labour leader calling for Ms Huq to lose the Labour whip.
He said: "I trust you will join me in unequivocally condemning these comments as nothing less than racist."
At the event, Sunder Katwala, who was chairing it for the British Future and Black Equity organisations, challenged the MP's remarks, it is understood.
He is believed to have said that the chancellor's Conservative allegiance "doesn't make him not black … and I think the Labour Party has to be really careful".
Mr Lammy also promised a "green dimension" to the policy he would pursue in the Foreign Office – in an echo of the "ethical dimension" pledged by Robin Cook, in the 1990s.
"Never again will we be dependent on fossil fuel dictators", he vowed, adding: "We will push for climate action to become a fourth pillar of the United Nations" as recommended by a review.
"We will seek to work with allies and partners to create a new international law of ecocide to criminalise the wanton and widespread destruction of the environment," Mr Lammy said.
He added: "Unlike Liz Truss, who could not say if France is a friend or a foe, we know that European nations are among our closest allies".
Labour would "strengthen co-operation with the European Union with a new security pact to complement Nato's role," Mr Lammy added.
Source link