United Kingdom
Everything we know so far as mother vanishes while walking dog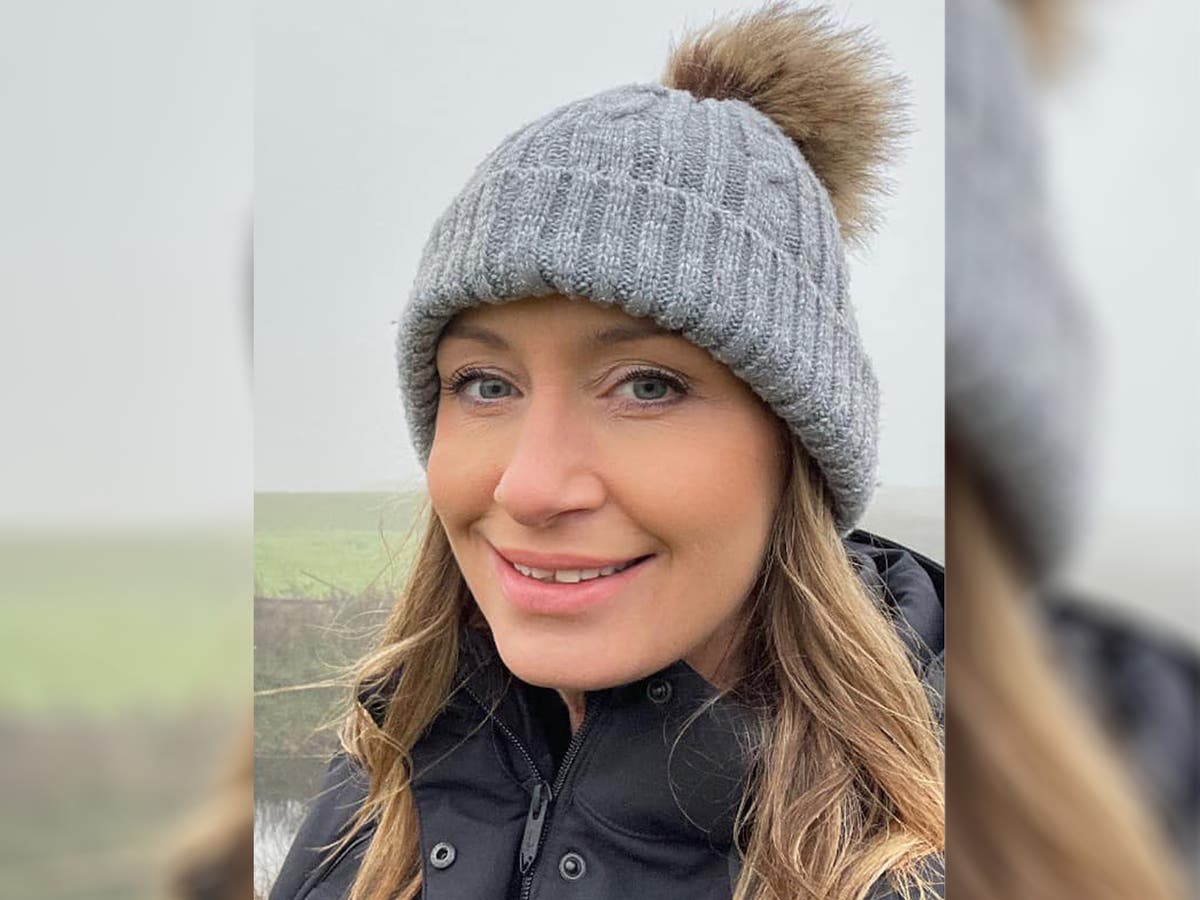 Police are continuing with a major search for missing mother-of-two Nicola Bulley who disappeared one week ago.
Ms Bulley, a mortgage adviser, was last seen near the River Wyre river at around 9.20am, and despite an extensive search has not been located.
The mother-of-two's distraught family made an emotional appeal for information yesterday, saying they would "do anything" to find her.
Ms Bulley's sister, Louise Cunningham, told Sky News: "Something has got to have been missed. Somebody must know something. People don't just vanish into thin air."
Here is everything we know so far:
Who is Nicola Bulley?
Nicola Bulley is a 45-year-old mortgage adviser and mother-of-two who has been missing since last Friday.
Ms Bulley is from Inskip, Lancashire, and is described as white, 5ft 3in, with light brown shoulder-length hair.
She speaks with an Essex accent and was last seen wearing a long black gilet jacket with a hood, black jeans and olive green ankle wellies.
Her parents are Ernest and Dot Bulley, and her partner is Paul Ansell, 44, who has described the family's current situation as "perpetual hell".
When did she disappear?
Ms Bulley was last seen near the river at around 9.20am last Friday morning, after dropping her daughters, aged six and nine, at the school in the village.
The mother-of-two was then understood to have been walking her dog Willow, a springer spaniel, along the River Wyre.
She then sent an email and logged into a work call which ended 30 minutes later but Ms Bulley remained logged onto the call.
Her mobile phone and dog were later found by a bench by another dog-walker.
A major search has been launched to find Ms Bulley, utilising a police helicopter, drones, sniffer dogs and diving teams.
On Thursday, police released a CCTV image of a second possible witness they want to speak to in relation to the ongoing search for missing dog walker.
What have her family said?
Ms Bulley's partner, Paul Ansell, 44, described the situation as "perpetual hell".
In a statement, her family said: "The girls are desperate to have their mummy back home safe with them and your ongoing efforts have provided comfort to them whilst we await news on Nicola.
"We ask for anyone who thinks they may have any information that may help the police find Nicola to please come forward and help them with their enquiries."
Ernest, 73, and Dot, 72, told the Daily Mirror their daughter was in good spirits and her disappearance was totally out of character.
Mr Bulley told the newspaper: "We just dread to think we will never see her again, if the worst came to the worst and she was never found, how will we deal with that for the rest of our lives."
Ms Bulley's younger sister Louise Cunningham and father also urged anyone with any information to come forward as they spoke to Sky News about Ms Bulley's disappearance.
"It's just been so painful," her father said. "We're such a close-knit family, we talk to each other every day. This has just emptied our lives at the minute, we just feel so empty."
Her sister added: "It just feels like I'm just stuck in a nightmare. We're going round and round in circles trying to piece together what could have possibly happened … It's like she's just vanished into thin air, there's no evidence to point us in any direction."
What have the police said?
Supt Sally Riley, from Lancashire Police, said: "We know that Nicola going missing has caused a great deal of concern for the wider local community, as well as obviously being an awful time for her family.
"This remains a missing person inquiry and at this time there is nothing to suggest any third-party involvement in Nicola's disappearance.
"I appreciate that there are unanswered questions about what has happened to Nicola, but I would urge people not to speculate or spread false rumours. We will share updates when we can, but we must be factual.
"Nicola's family are being kept up to date with events and are being supported by officers.
"We are really grateful for the community's help and co-operation so far, but I'd like to stress again parts of the riverbank are treacherous, especially after the recent rain, and we would ask that nobody puts themselves in danger and that the police and partner agencies' efforts to find Nicola are not compromised."
Additional reporting by PA
Source link