World
Toshakhana case | Pakistan court to indict former PM Imran Khan on February 7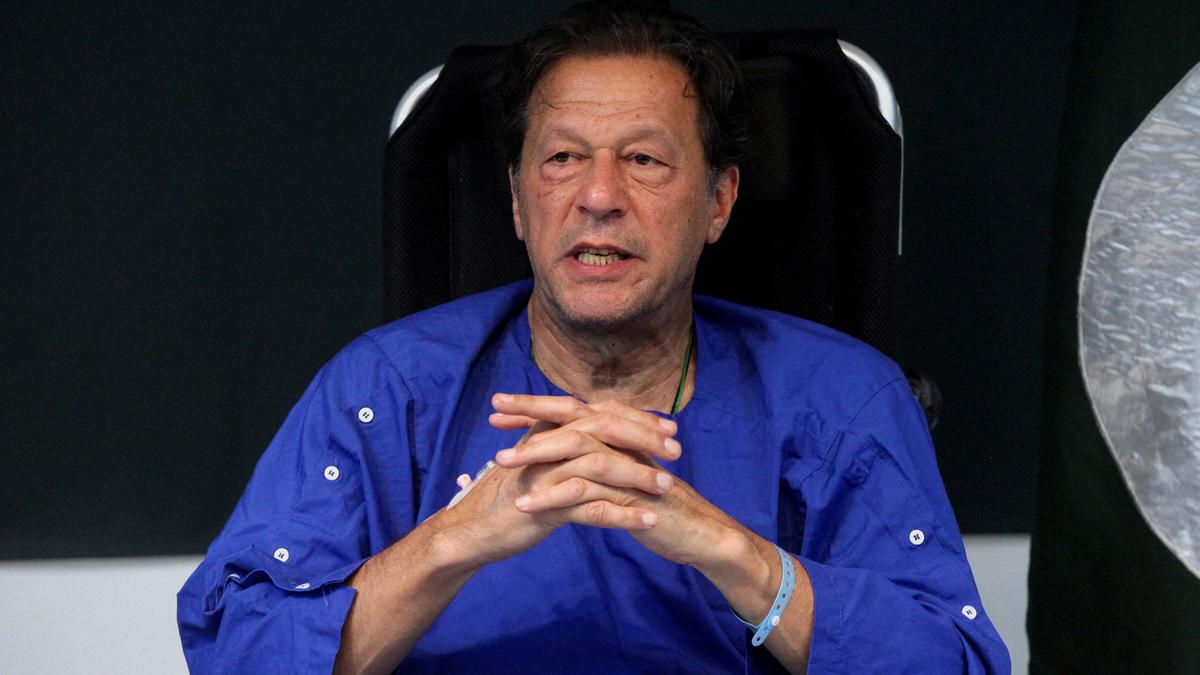 A Pakistani court on January 31 announced that it will charge former Prime Minister Imran Khan in the Toshakhana case on February 7.
Mr. Khan, the 70-year-old cricketer-turned-politician, is in the crosshairs for buying gifts, including an expensive Graff wristwatch he had received as Prime Minister at a discounted price from the state depository called Toshakhana and selling them for profit.
The judge of an additional sessions court in Islamabad, Zafar Iqbal, heard the case on January 31 and fixed February 7 as the indictment date, according to The Express Tribune newspaper. Mr. Khan was also ordered to pay Rs.20,000 (Pakistani Rupee) as bond, the report said.
On October 21 last year, the Election Commission of Pakistan (ECP) said the Pakistan Tehreek-e-Insaf chief made "false statements and incorrect declarations" regarding these gifts.
He was subsequently disqualified by the ECP for making "false statements and incorrect declaration" in the Toshakhana issue. According to the ECP records, the gifts were purchased from the Toshakhana — the state depository established in 1974 — for Rs.21.5 million on the basis of their assessed value, while they were valued at around Rs.108 million.
According to Pakistani law, overseas presents need to be deposited in the Toshakhana or treasury for valuation before allowing a recipient to keep it. Officials in the government are required to report any gifts they receive, but they have a threshold below which they don't have to disclose the full value.
Larger gifts are sent to Toshakhana, although the recipient may be able to buy them back at a discount of up to 50%.
On September 8 last year, the ousted Prime Minister admitted in a written reply that he had sold at least four presents he received during his tenure as the premier. Mr. Khan, who came to power in 2018, is the only Pakistani Prime Minister to be ousted in a no-confidence vote in Parliament in April 2022.
Since his ouster, he has stepped up the ante on the ruling coalition led by the current Prime Minister Shehbaz Sharif to announce snap polls.
Source link