World
Tamilians in Singapore celebrate first post-pandemic Thaipusam with fanfare
The Tamil community in Singapore celebrated their annual Hindu festival of Thaipusam with pomp and fanfare on Sunday, after a two-year hiatus following the pandemic restrictions.
The Thaipusam festival commemorates Lord Muruga, the God of war and fertility, in which devotees participate in a range of activities that range from balancing brass pots of milk on their heads, piercing their bodies with hooks and skewers and carrying wooden structures called kavadis decorated with peacock feather and spears.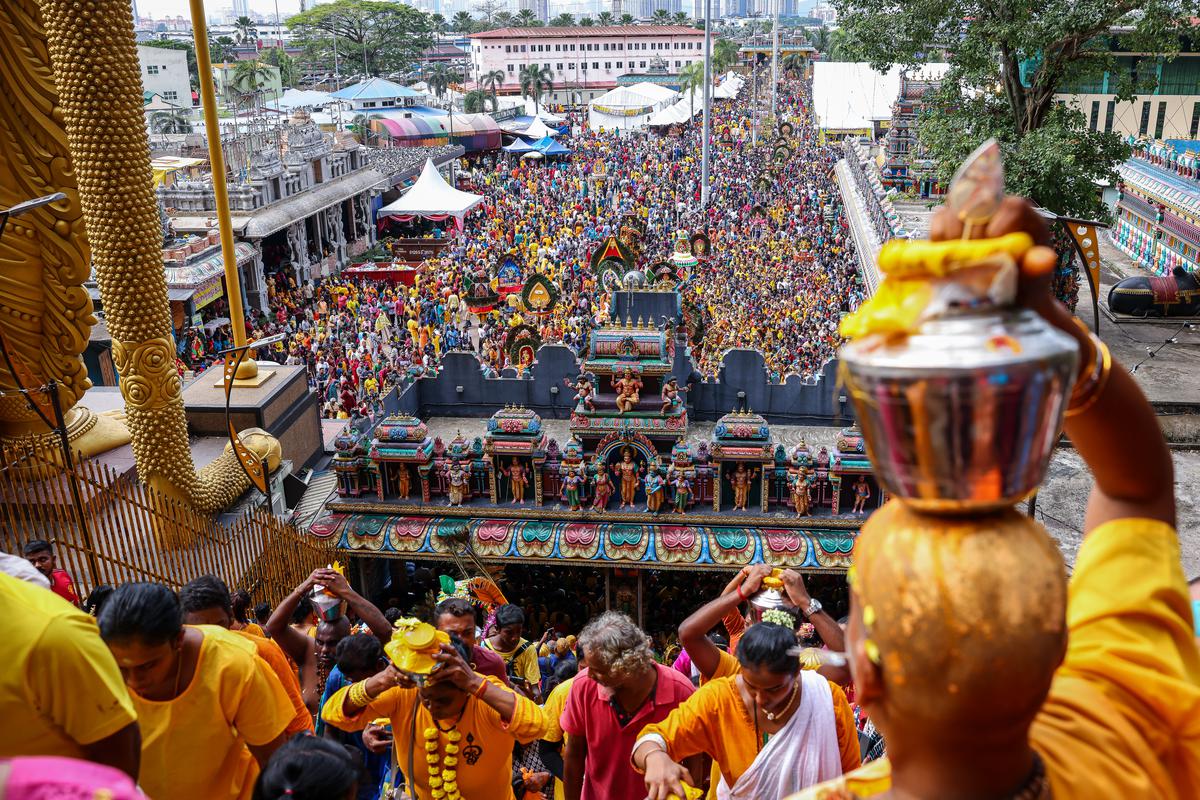 More than 35,000 devotees were joined by Singapore's Manpower Minister Tan See Leng at Sri Srinivasa Perumal Temple here.
"Life is now coming back to normal and it is indeed a victory of sorts for us as a country and as a people," the Minister said.
"So, this is really a fantastic indication of who we are, as a culture – multicultural, multi-religious and full of respect for one another's religions," The Straits Times newspaper quoted Tan as saying.
Tan interacted with devotees and volunteers and watched kavadi-bearers preparing themselves for the procession at the Sri Srinivasa Perumal Temple.
He also carried a milk pot around the Sri Thendayuthapani Temple. Around 450 kavadi-bearers made the 3.2km journey barefoot between the two major Lord Murugan temples in this affluent city-state.
Both temples were built by the early settlers who migrated to Singapore from Tamil Nadu.
With 80 hooks pierced into his torso and face, 51-year-old Thirunavukkarasu Sundaram Pillai, an ardent devotee, navigated on his wheelchair.
He carried a 30kg alagu kavadi – a structure made of wood and metal – as a sign of his devotion to Lord Murugan.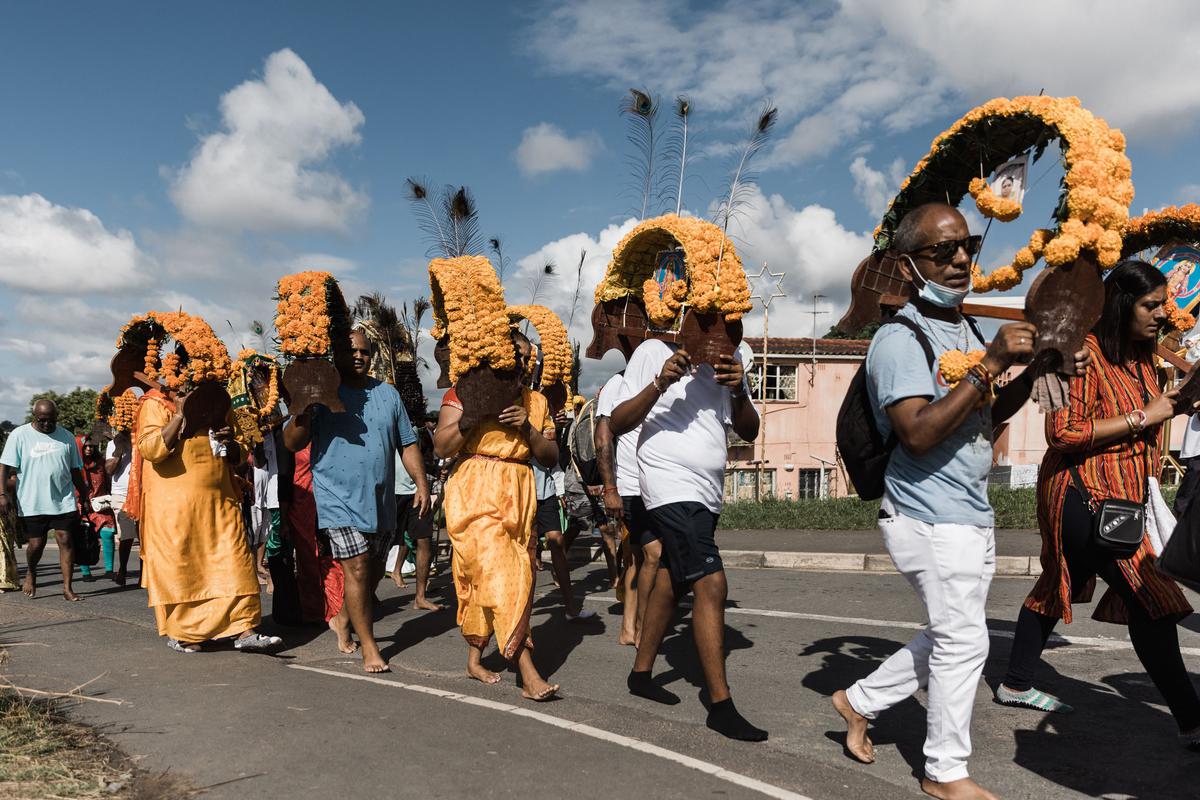 "It is immensely fulfilling to participate in the procession by foot after two years. We have prayed for our family's well-being," Mr. Pillai said.
Also present in the procession were a Buddhist-Hindu couple.
Wheelchair-bound Pissamorn Richmond and her husband Raymond Richmond offered milk in hope of recovery.
Pissamorn, 73, had a stroke in 2020 which left her partially paralysed on her left side.
Live music was played out at Hastings Road, Short Street, Cathay Green along the procession route and at both temples, with devotees dancing to trumpets and Indian percussion instruments such as the urumi melam, dhol and ghanjira.
S. Suriya, a 23-year-old urumi melam musician from Maaya Sudar Oli Urumi Melam, a religious musical group, said, "Hindu festivities are meant to engage all senses. Therefore, live music is a key element. It evokes a trance-like state and allows devotees to forget all pain." The festival saw over 13,000 devotees carrying milk pot offerings ( Paal Kudam)..
The festivities started at 11.30 pm on Saturday, February 4 and continued until late on Sunday night.
The procession was also live-streamed by the Hindu Endowments Board (HEB).
HEB chief executive T. Raja Segar thanked devotees for cooperating with a total of 1,300 temple staff and volunteers who were on hand to help them at the temple.
This festival was introduced during the colonial era by Tamil migrants working on rubber estates.
Thaipusam is a major event in Singapore and Malaysia, which boasts of a thriving Tamil population.
Source link