Norway
Med «Fram» over Polhavet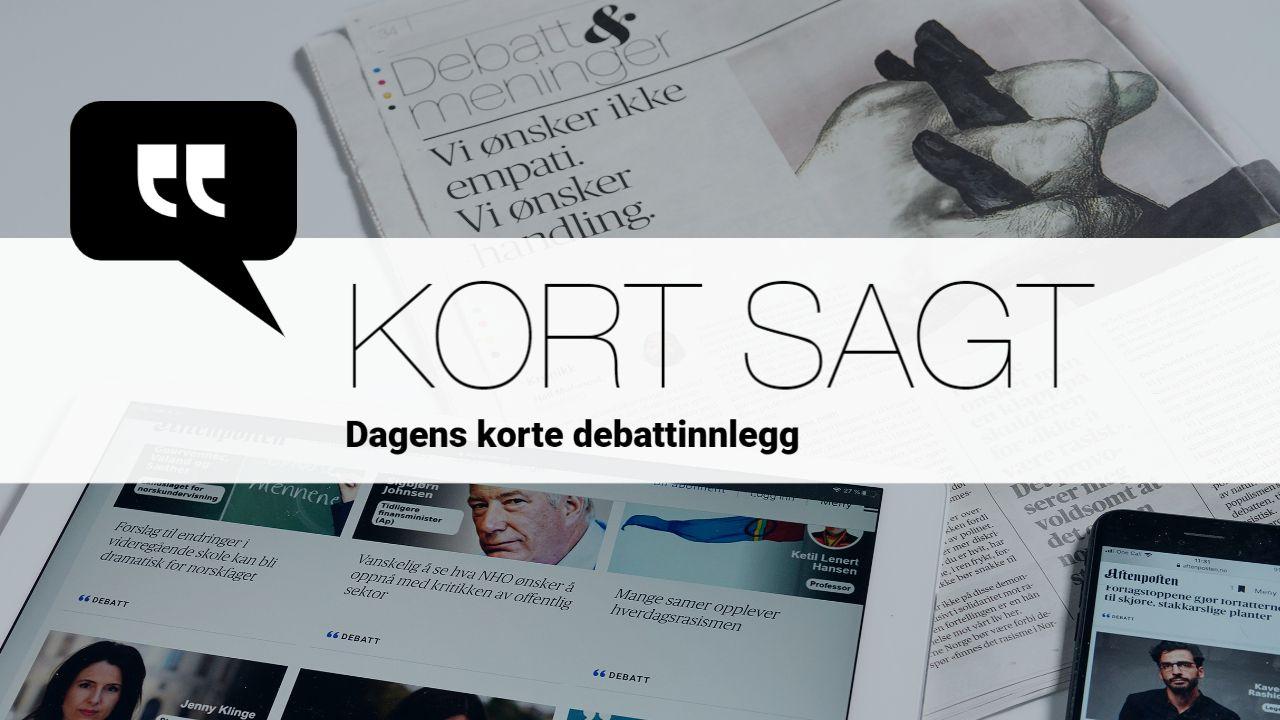 Dette er et debattinnlegg. Eventuelle meninger i teksten står for skribentens regning. Hvis du ønsker å delta i debatten, kan du lese hvordan her.
Det var en merkelig artikkel i Aftenposten 17. mars, signert Ole Mathismoen. Overskriften er «Nansen ville ikke kjent igjen Framstredet», under er et bilde av polarskuta «Fram». Nei, han ville nok ikke gjort det, han var jo ikke med «Fram» til Framstredet.
Hele historien er beskrevet i Nansens beretning «Med Fram over Polhavet» i to bind. Bildet i Mathismoens artikkel finner man i bind 1 ved side 177, med underteksten «Ved vårens komme. Mars 1894». Ifølge kartet med skutens rute inntegnet var «Fram» på det tidspunkt rett nord for Nysibirøyene, ca. 2500 km fra Framstredet.
Nansen forlot «Fram» halvveis over Polhavet, sammen med Hjalmar Johansen, i et forsøk på å nå Nordpolen, mens «Fram»s skipper Otto Sverdrup førte «Fram» videre, kom løs fra pakkisen nord for Svalbard og seilte derfra til Norge. Nansen ga opp å nå Nordpolen, snudde ved 86 grader 14, og reddet seg til Franz Josef land, hvor de to overvintret. Der møtte de på våren 1896 briten Frederick Jackson og fikk skyss med ham til Vardø. Turen hadde, både for Nansen, Sverdrup og alle hans menn, tatt litt under tre år, ikke 4,3.
Olav Sjølie, Rena
Source link