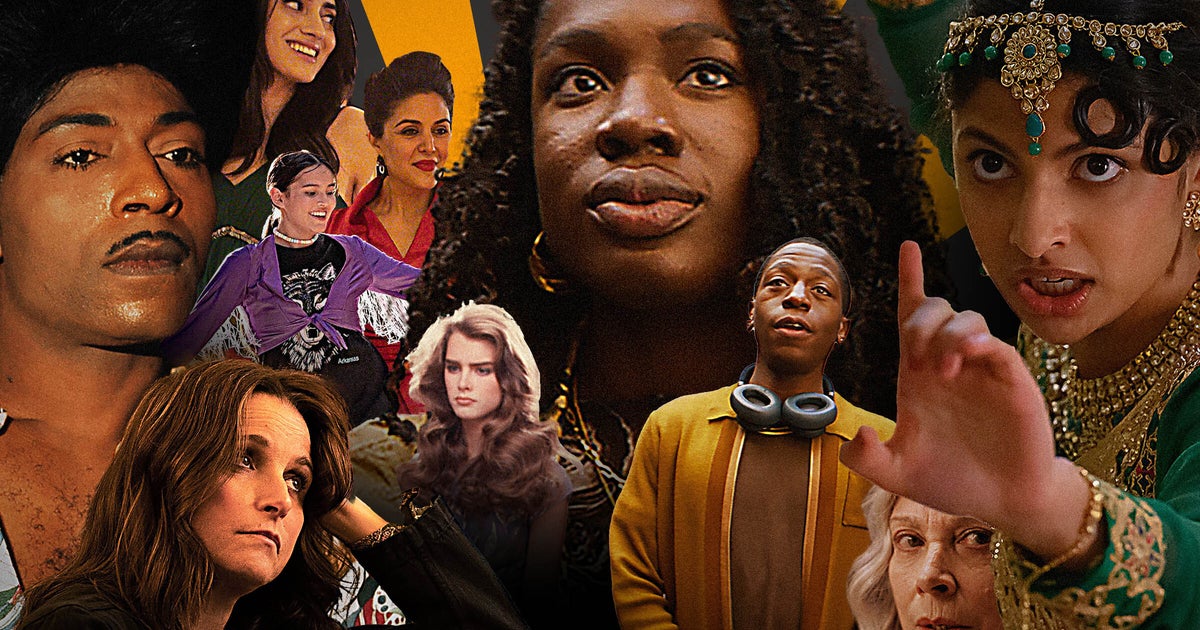 Not every film festival can boast such a wide variety of talent and narratives as Sundance. This year was no exception. The event's eagerly awaited return to in-person screenings and conversations after a three-year break marked a host of provocative, thoughtful, original and beautifully specific movies that closely mirror the world in which we live.
Some of the best offerings at the festival included a movie about an aging Spanish grandmother who discovers the power of self-pleasure and another about two heartbroken lovers in South London who find each other.
There are also compelling documentaries that invite new conversations about Hollywood's most revered stars and a vibrant dramedy about an Afghan translator making a new life for herself in the U.S.
We dig into those, and more, here in our best-of-the-fest roundup.
'Judy Blume Forever'

You're not expecting this documentary detailing the storied life and impact of beloved YA novelist Judy Blume to touch you the way it does, to the point you're on the verge of tears. But using her incredible story, directors Davina Pardo and Leah Wolchok tap into our universal yearnings for connection and visibility that, as we realize while watching this, have never quite dissipated since childhood. — Candice Frederick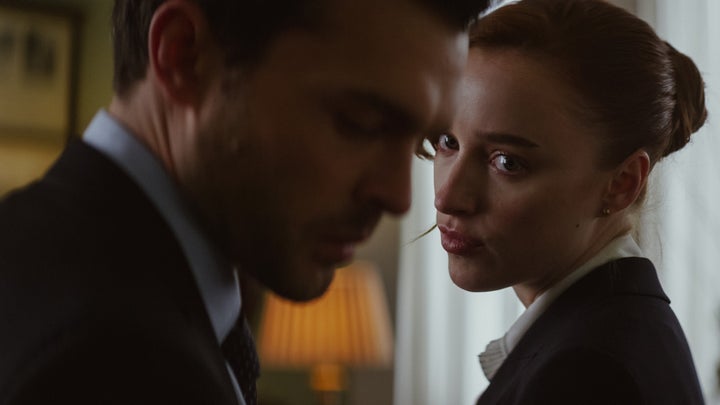 'Fair Play'
Goodness knows we've seen enough films that tackle gender politics in a very sexy way ("Unfaithful" and "Disclosure" both come to mind). But writer-director Chloe Domont's "Fair Play" has the distinction of being both slick and thorny at the same time — and utterly arresting. It's an increasingly depraved, sensuous treat to watch Phoebe Dynevor and Alden Ehrenreich as the secretly betrothed pair whose formerly arousing relationship hits the skids (to say the least) when she earns what he considers his promotion at the same company. — Candice Frederick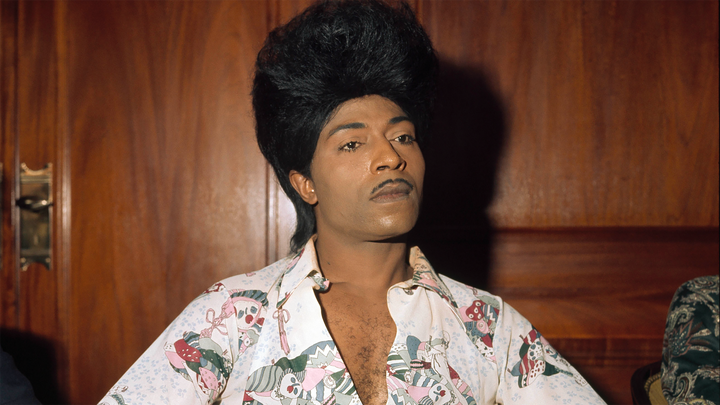 'Little Richard: I Am Everything'
It's hard to resist saying something along the lines of "you think you know, but you have no idea" when reflecting on director Lisa Cortés' stirring documentary that explores the complicated life and career of Little Richard. But this is one of those instances where a film thoughtfully reexamines previously established truths about a musician's legacy so fervently that it completely upends you. — Candice Frederick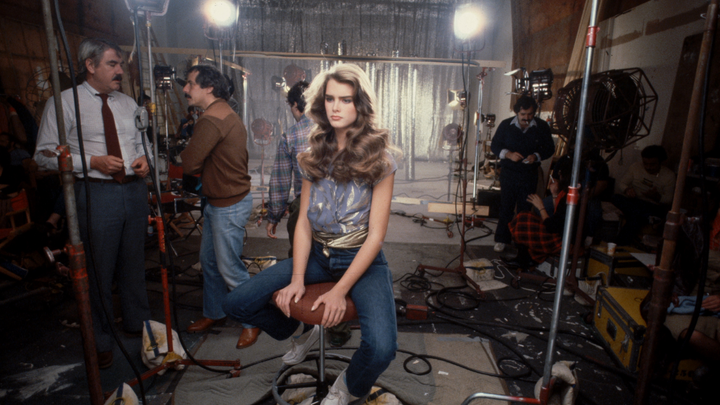 'Pretty Baby: Brooke Shields'
What's so special about what director Lana Wilson does in this vivid portrait of the titular actress is that she destabilizes Shields' own account of her early life and stardom, seemingly in real time, and challenges the audience to do the same. Come for the candid and increasingly shifting reflections on what it was like to be an ogled preteen and teen beauty. Stay for the ultimately affirming story of a woman who took back her life. — Candice Frederick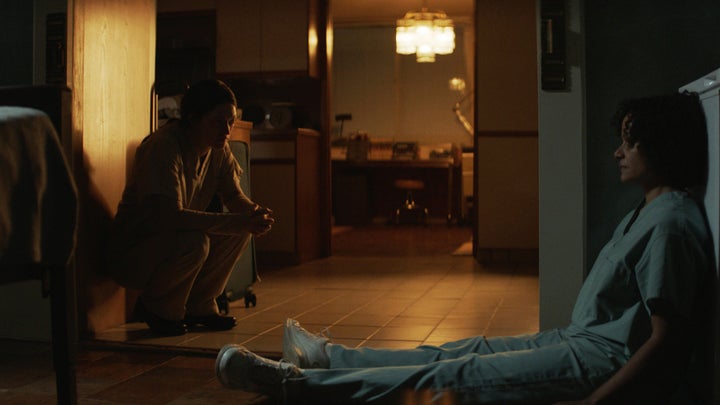 'Birth/Rebirth'
Director Laura Moss' pitch-dark drama takes a minute to get where it's going, initially leading its audience to believe they're about to watch a horror movie about a killer child corpse. As fun as that concept always is, Moss and co-writer Brendan J. O'Brien have something else in store here. This is the story of a nurse (Judy Reyes) and a morgue technician (Marin Ireland) whose relationships to motherhood end up decaying their moral compasses. And it's just business as usual. Truly haunting stuff. — Candice Frederick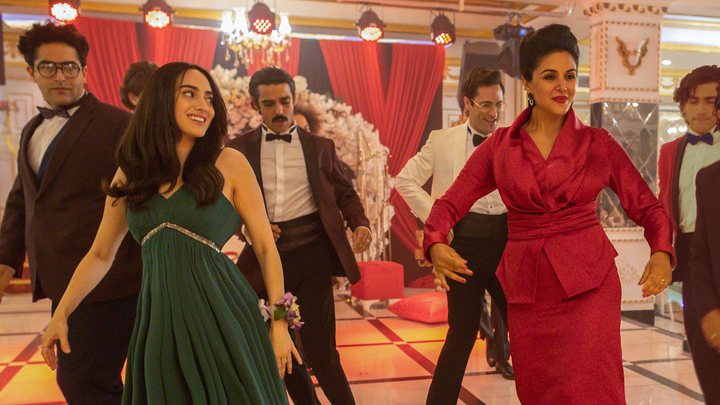 'The Persian Version'
Some people might need a lot of patience to sit through a story that jumps back and forth in time and flits between perspectives, but writer-director Maryam Keshavarz's "The Persian Version" is so spirited and heartfelt that it hooks you almost immediately. A rebellious young mother (Layla Mohammadi) gets knocked up, breaks the fourth wall (because she's in the throes of a quarter-life crisis and needs someone to talk to) and begins to confront her strained relationship with her traditional Iranian mother (Niousha Noor) — and soon, with herself. It's a funny, soulful journey across language and time that also offers an illuminating look at the complexities of motherhood and identity. — Candice Frederick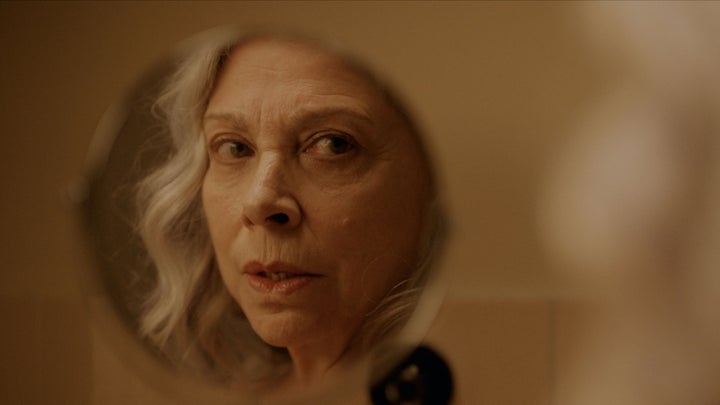 'Mamacruz'
You know a film's a winner when its mere images are so striking that you might worry dialogue could only ruin it: an aging grandmother (Kiti Mánver) joins a healthy vagina club, paints red lipstick on the Virgin Mary and encourages her husband (Pepe Quero) to finger her. Truly, God bless director Patricia Ortega and co-writer José Ortuño for giving us the geriatric sexual awakening on screen that we've long desired. The film's narrative, by the way, is sensuous and heartrending. A simple yet masterful feat all around. — Candice Frederick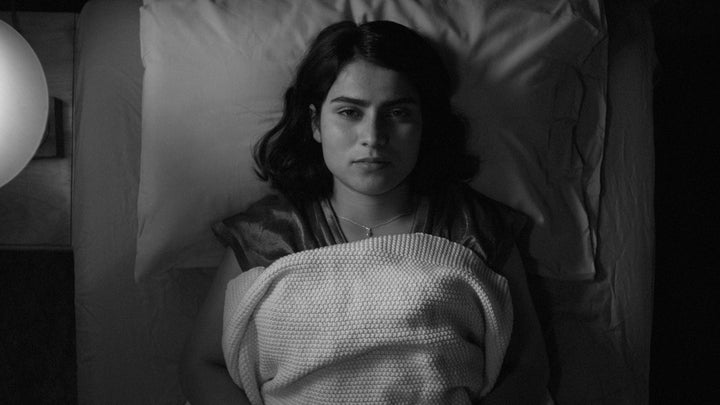 'Fremont'
Premiering in the NEXT section of the festival, which highlights bold entries from innovative filmmakers, "Fremont" is a clever and whimsical slice-of-life dramedy about Donya (Anaita Wali Zada), an Afghan translator who has come to the U.S. on a special immigrant visa. Refreshingly, the film is not about her past traumas or crises, but about her daily journey acclimating to a new job, trying to make new friends and other everyday matters. She has found herself in the Bay Area, working at a fortune cookie factory in San Francisco's Chinatown. Along the way, she tries to find joy and creativity in all things, like when she gets promoted to writing the fortunes that go into the cookies. With a great debut performance from Zada (a real-life Afghan refugee) at its center, it's full of heart and wit. There's also an appearance by "The Bear" star Jeremy Allen White that made me cackle — but that's all I'll say, in order to not spoil it! — Marina Fang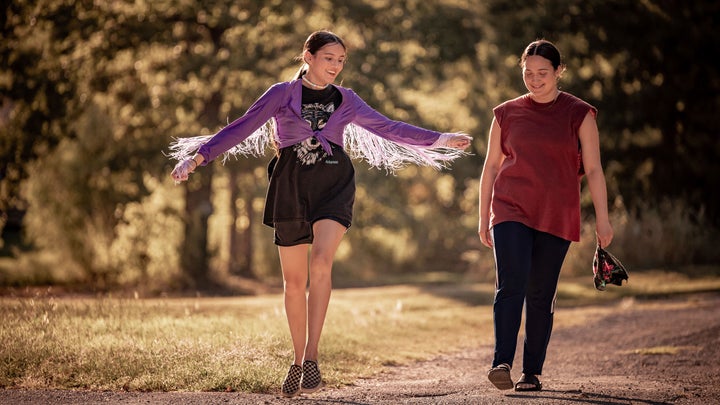 'Fancy Dance'
As Candice wrote in a feature about several Sundance titles that put a much-needed spotlight on the epidemic of missing and murdered Indigenous women, "Fancy Dance" tackles the issue with such care and deftness. That's thanks to "Reservation Dogs" writer and director Erica Tremblay, who has made such an assured feature directorial debut with this film, co-written with Miciana Alise. It's anchored by a wonderful lead performance by the always-great Lily Gladstone (who has deserved far more lead roles like this in her career). Once the dust has settled on Sundance, I truly hope this film gets a big spotlight throughout the rest of the year. — Marina Fang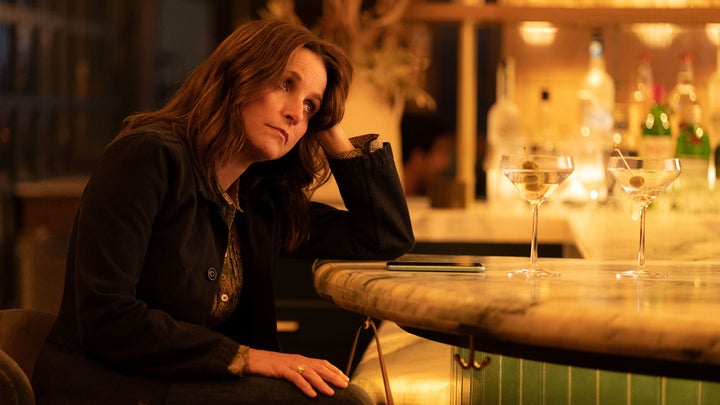 'You Hurt My Feelings'
Writer-director Nicole Holofcener has made a career out of wry and observant comedies about human foibles, and she once again has delivered. "You Hurt My Feelings" is all about the things that, perhaps, we should say to the people in our lives — but don't, out of personal or professional courtesy. Julia Louis-Dreyfus plays Beth, a writer who learns that her typically supportive husband Don ("The Crown" star Tobias Menzies) actually doesn't like her latest book but is afraid to tell her. Holofcener explores it with the rest of the film's characters too: Don, a therapist who's starting to sense he's not really helping his frustrating clients; Beth's sister, Sara (Michaela Watkins), an interior designer trying to meet her clients' particular requests; and Beth's husband, Mark, a struggling actor (played with typical aplomb by Arian Moayed). — Marina Fang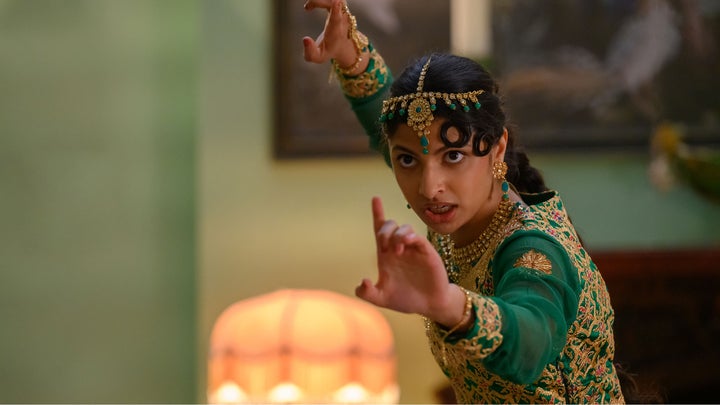 'Polite Society'
When I realized "Polite Society" was the feature directorial debut from "We Are Lady Parts" creator Nida Manzoor, it all made so much sense. Like her Peacock comedy series, this movie is so bold and inventive, and absolutely rules. Protagonist Ria (Priya Kansara) is a British Pakistani teen aspiring to be a stuntwoman. When her parents try to marry off her older sister Lena (Ritu Arya) to — as Ria describes him, "a rich Mr. Darcy wanker"— Ria and her friends stage a heist, trying to dig up dirt on him and stop the wedding. It's such a fun mix of everything from action to coming-of-age to modern-day Jane Austen, and I would happily watch it again. Thankfully, it'll be released in theaters on April 28. — Marina Fang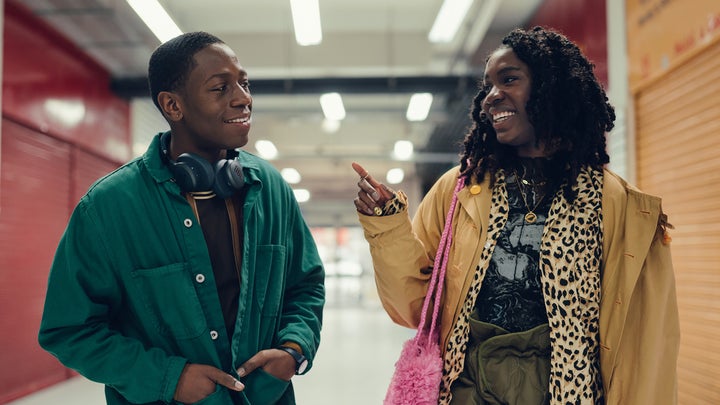 'Rye Lane'
I was swooning the entire way through "Rye Lane" because it hits all the languid rhythms of great walking-and-talking movies like the "Before…" trilogy. Unlike a lot of movies in that genre, it centers two Black British 20-somethings in South London, talking about everything from their budding careers to past heartbreaks. There's so much to love about the film, a great debut feature from Raine Allen-Miller that features two winning performances from Vivian Oparah and "Industry" star David Jonsson (it's nice to see him in a way less stressful role). It's also 82 minutes long — who doesn't love an efficient movie! Also, great news: You won't have to wait long to see it because it will be available on Hulu on March 31. — Marina Fang