United States
Dolphin harassment cases opened against 33 swimmers in Hawaii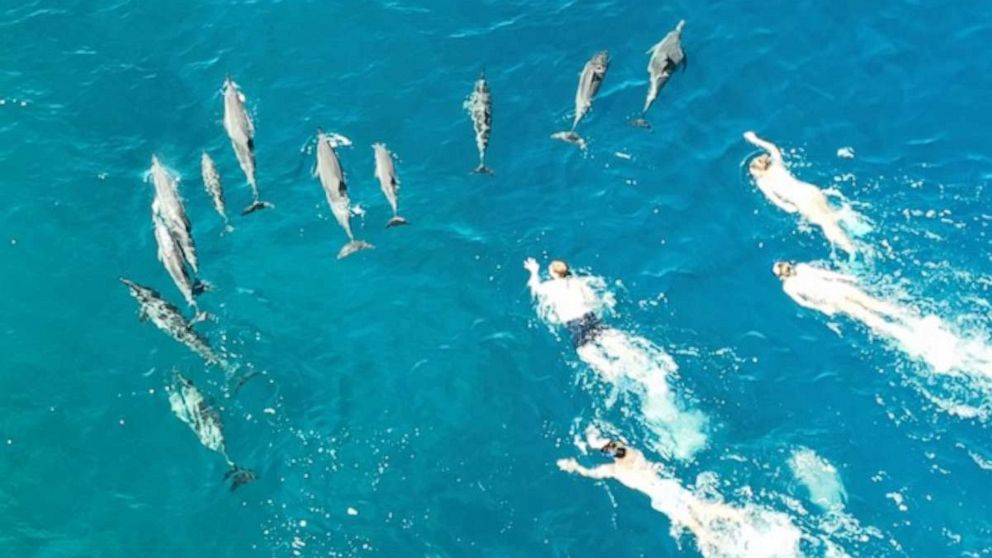 Officials said the group pursued and harassed a pod of dolphins.
Thirty-three swimmers are being accused of "pursuing, corralling, and harassing" a pod of dolphins in Hōnaunau Bay on Sunday, Hawaii's division of Division of Conservation and Resources Enforcement said on Tuesday.
Harassment cases were opened against each of the swimmers, who were not identified by name, Hawaiian officials said in a press release.
Officials released video and photos taken from a drone, which they said showed the harassment. Authorities were waiting onshore for the swimmers when they left the water.
Hawaii's Division of Conservation and Resources Enforcement and the NOAA Office of Law Enforcement are investigating, according to the statement.
Officials on the Aloha State earlier this month announced a similar investigation into a man who refers to himself as "Dolphin Dave." Officials said he was caught repeatedly harassing a humpback whale and a pod of dolphins during a snorkeling trip.
Source link