cricket
WPL auction during T20 World Cup a 'distraction' but 'enormous step for women's cricket'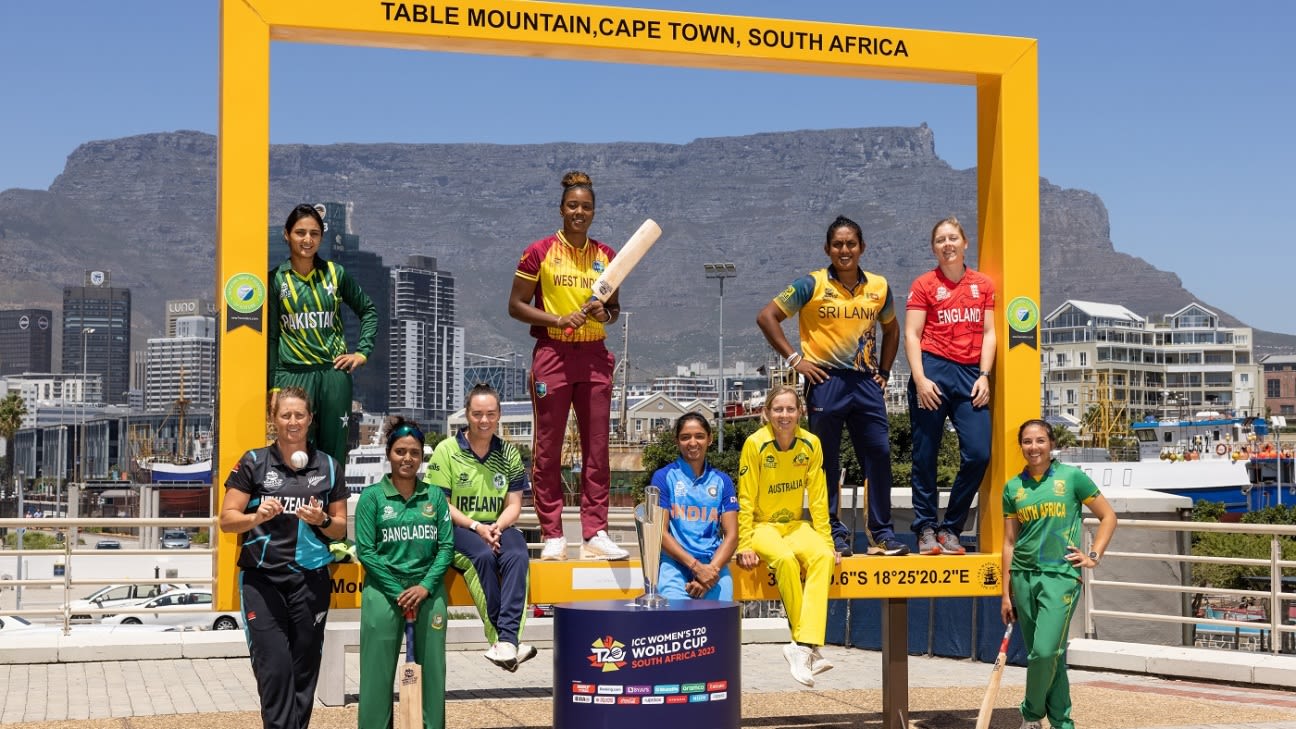 The world's elite female cricketers will have to find a way to manage their expectations and emotions when the
Women's T20 World Cup
collides with the Women's Premier League auction on February 13. About 45 players (including the entire Indian squad) competing in the ICC tournament, which starts on Friday, could be picked in the WPL. Up to seven overseas players, of which one must be from an Associate nation, can be picked per team and all of them could enjoy the biggest payday of their careers. Understandably, there will be some distraction.
"It's the elephant in the room,"
Sophie Devine
, the New Zealand captain, said at the T20 World Cup captains' pressers. "It's a really unique experience. It's enormous. You talk about glass ceilings and I think the WPL is going to be the next stage. I am really excited about it. As female cricketers, this is something we have never been through before. On every scale, it's going to be awkward. That's the word we have spoken about."
The difficulties could come from the amount of money on offer, which has not been seen in the women's game before. The WPL teams will have a purse of INR 12 crore (US $1.46 million approx.) – which is around eight times smaller than the last men's IPL purse of INR 95 crore (US $11.5 million approx.) – but promises to hand some players a substantial financial boost. Conversely, it will also let others down.
"Some people are going to get picked up; some people won't," Devine said. "And you are going to get a value attached to what you are worth which, as human beings, is not the nicest [thing], to be perfectly honest. But it's also a job and it's what we've put our names in for."
Devine called it an "enormous step for women's cricket", but admitted that one would be "naive to think that it's not going to be a distraction". New Zealand would have played their tournament opener two days before the auction and will be gearing up for their second match on the auction day. How the players deal with that, Devine said, is "going to be up to each individual".
Australia, who are New Zealand's opponents on February 11, are not in action on the auction day and are looking forward to following the event while also hoping to avoid being overly attached to any outcomes.
"Personally, I'm really excited about it and I know the girls are as well,"
Meg Lanning
, the Australia captain, said. "We are focusing on what we are trying to do here, which is the most important thing. There's no right or wrong way to go about it. Everyone will deal with it as they wish.
"We've spoken as a team about letting people deal with it how they feel is best because, as Sophie said, it's a little bit awkward and it's just trying to embrace that and understand that it's actually a really exciting time and you don't have a lot of control over it. We've just got to wait and see."
"I think in the women's game you can have a really nice dynamic between the franchise leagues and international cricket… I am hugely excited for the future of the game and the opportunities that are developing not just for players"

England captain Heather Knight
But she could not avoid mentioning the magnitude of the auction, for Indian players in particular. "It's a really big day for all of us because we have been waiting for years and years now. The next two or three months are very important for women's cricket. We have seen how the WBBL and the Hundred have helped their countries improve their cricket. Hopefully, the same will happen for our country."
Harmanpreet, who has played in the Kia Super League, WBBL and Hundred, said she was looking forward to seeing young Indian talent share the dressing room with overseas stars.
"That is something which has a very different feeling. When I got that opportunity, it was the biggest life-changing moment. Other girls will also experience this. It will be a great opportunity to improve cricket and grow the game."
Knight pointed to the men's game, where clashes between franchise and international duty are becoming more common, and said that while she supports the growth of leagues she hopes the women's game can find a "sweet spot" to balance them with bilateral series.
Like Devine, Lanning and Harmanpreet, Knight also couldn't hide her enthusiasm for the WPL and believed it would change the landscape of the women's game. "It's an exciting time in women's cricket and things are changing very fast," she said. "There are lots of franchise competitions popping up. and it's going to create a really interesting dynamic. I think it's absolutely brilliant for the game. The women's IPL is going to be a complete game-changer. The money that's going to come in and the perceptions of the women's game around the world as well – other boards will look at it and think they've got to catch up here.
"I really hope this accelerates the shift in a lot of different countries."
Firdose Moonda is ESPNcricinfo's South Africa correspondent
Source link