cricket
'I'll Give Your Money Back, Don't Want To Be Part Of It': Shane Warne Had Almost Quit Rajasthan Royals Before IPL 2008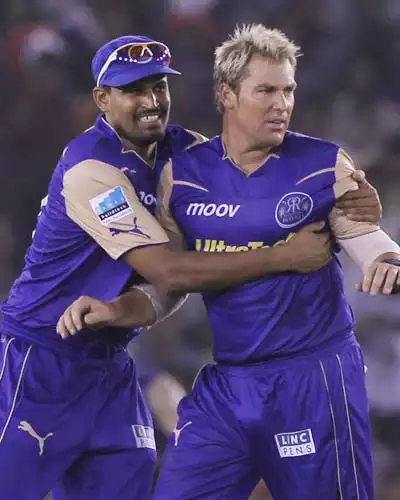 Rajasthan Royals (RR) have made it into the Indian Premier League (IPL 2022) final for the first time since 2008 IPL, when Shane Warne had led them to the title, after defeating Chennai Super Kings (CSK) in the final at the DY Patil Stadium. But many won't know that Warne almost quit the Rajasthan franchise before the IPL 2008 ever began.
Unfortunately, Shane Warne will not be here to witness RR trying to make history again, as he passed away in March due to a heart attack while vacationing in Thailand. He was supposed to join RR for IPL 2022 as a mentor.
"Right from the start, this tournament has been for Shane Warne. We need to take one more step for him," Samson had earlier said.
However, this legacy of Shane Warne who played coached and captained RR from 2008 to 2011 almost didn't happen as he threatened to quit the franchise over a player who the management favored and wanted in the 16-man squad.
I Don't Want To Be Part Of It: Shane Warne Told Manoj Badale Of RR Ahead Of IPL 2008
In a passage taken from Shane Warne's autobiography 'No Spin', Warne mentions an incident with RR owner Manoj Badale, who wanted to add a player to Rajasthan's 16-member squad. The discussion regarding the addition of the player, who is not identified in the book, took place after Warne along with the coaches had trimmed the list of 50 players.
During the trials, then uncapped Ravindra Jadeja and Swapnil Asnodkar had impressed Warne the most. However, Badale pressed on including another uncapped cricketer in the squad, who Warne refers to as Asif.
But Asif didn't do much to impress the former Australia cricketer though Badale kept pressing for Asif's inclusion based on his stats. His argument was simple by including Asif, who failed to make a good impression during the trials, his respect would go for a toss in the dressing room.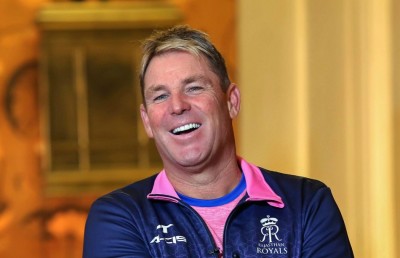 "If I put Asif in that group, they'll know he's not good enough and that he's there because of some hidden favoritism. At that point, I'll lose them.

"So if you want Asif in the squad, that's fine, but I'll give you your money back – I don't want to be part of it. Are you serious?' asked Manoj (Badale). 'I'm deadly serious,' I said. 'Let me sleep on it'," the passage reads in Warne's book.
Badale had to take a step back and he tried to convince Warne to keep Asif present in the dugout wearing the team shirt even if he was not a part of 16.
"'No, the area is too small for all of us as it is, and, anyway, I don't want him just sitting there, because again it looks like we're doing him a favour. So no.' 'Okay,' said Manoj." Warne added.