cricket
Ian Chappell: 'Load of rubbish to worry if a batter is left-handed or right-handed'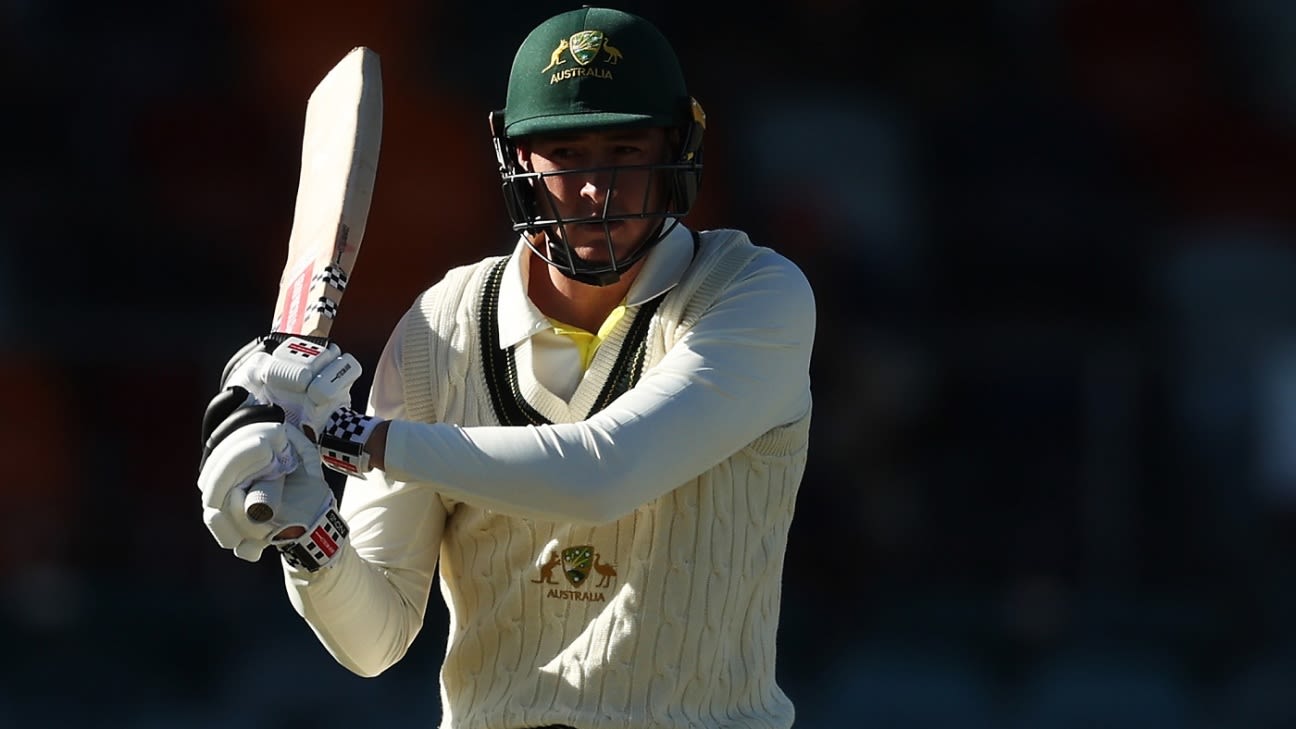 Ian Chappell
, the former Australia captain, believes India will begin the Border-Gavaskar series as favorites, but that doesn't mean Pat Cummins' team should be written off.
For the record, Australia last won a Test series in India in 2004. Incidentally, they sealed that series win at
Nagpur
, where the two teams will begin the 2023 series on Thursday. That surface at the old VCA ground was a green-tinged deck that assisted pace and bounce, where the pace trio of Glenn McGrath, Jason Gillespie and Michael Kasprowicz picked up 16 of the 20 wickets.
It's likely this one at Jamtha, where the new stadium is located, will turn.
"I don't know whether it's their best chance or not, but they've got a chance of winning because they're a good cricket team," Chappell told ESPNcricinfo's India vs Australia Curtain Raiser show. "Unfortunately, they will be missing two very good bowlers (Mitchell Starc and Josh Hazlewood) in the first Test. But as I said earlier, there are only two teams playing and you must have a chance of winning. And they're both playing on the same pitch.
"I was told by Richie Benaud, who was a very wise person and a very good cricketer and commentator, when I was 19, and he said, 'Ian, this is a simple game. The simpler you keep it, the better off you will be', and I think that's the way you have to approach India. Okay, that's not to say it's going to be easy, but it's also not impossible.
"Yes, Australia have a chance. Is it their best chance? I don't know. What's more, I don't care. If you win the series, nobody is going to worry about when was the last time Australia won in India. Let's worry about Pat Cummins' team. I would have India have starting as favourites, but that doesn't mean I don't think Australia can win."
'Rubbish to worry if a guy is a left-hander or right-hander'
Chappell also wasn't in favour of weighing up batting options based on whether they were right-handed or left-handed. It's entirely possible Australia may have five left-handers in the top seven should they pick Matt Renshaw ahead of Peter Handscomb in the middle order. The others are David Warner, Usman Khawaja, Travis Head and Alex Carey.
"Well, again, I think it's a load of rubbish to worry about whether the guy is left-hander or right-hander," he said. "I see Ashwin's record. If you think you can play, you have got to think you can play Ashwin or whoever plays. I think Renshaw will be delighted to get picked. If that means a lot of left-handers, and if Ashwin has a record of getting left-handers out, okay that's a problem.
"But it's only really a problem if the left-handers think, 'oh, hell. We've got to face Ashwin and he could get me out.' If they think Handscomb is the player in the middle order because he plays spin well, then pick him, that's fine, but pick guys because you think they can bat or pick guys you think they can bowl, and not because he can get few runs down the orders. I'm not picking bowlers because they can bat a little bit, am picking them because they can pick wickets."
Source link