LifeStyle
With 2 unmanned outlets, this M'sian joins the secondhand bookstore club selling cheap books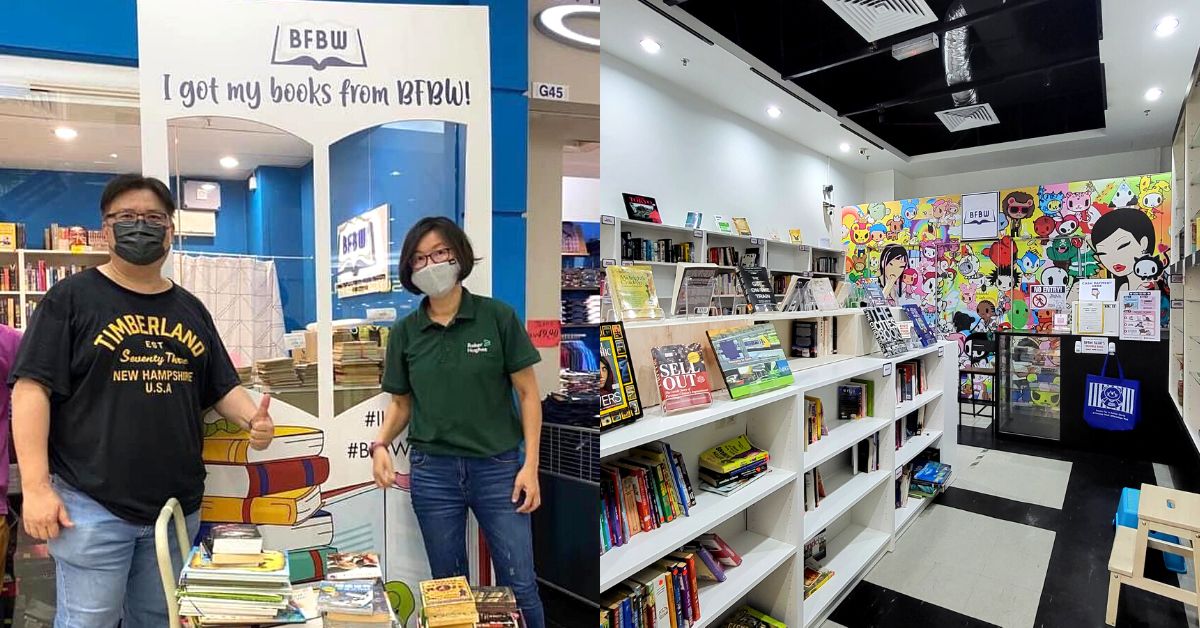 We're big on reading here at Vulcan Post, so when my colleague Joyce told me she had just frequented a secondhand bookstore, I thought nothing much of it.
But then, she showed me pictures of the vivid, well-organised store and how it functioned on an unmanned concept.
Intrigued, I decided to look deeper into the brand.
While the store itself may be unmanned, there is of course someone behind this brand. Adrian Ung, to be specific, who addressed himself as the brand's CEO and "Chief Kuli".
Called BFBW, or Books For A Better World, Adrian and a partner incorporated the business in March 2022. BFBW aside, Adrian runs a business management consultancy, consulting for a fresh produce company, among others, while holding a position as its Group Commercial Director.
"We started out selling books online in our personal capacity," he said. "It was more of a hobby. We decided to open a physical store because we wanted to do our bit in giving back to society."
Keeping costs low with the unmanned model
With two outlets—one in Paradigm Mall and one in Amcorp Mall—BFBW features a variety of books, organised and labelled based on author or genre.
Most books are priced at either RM5 or RM10, the standard numbers keeping it easy for readers to pay in cash, since there's no cashier there to get you your change.
There are, of course, CCTVs in the store to deter any possible thefts.
This unmanned concept BFBW uses isn't new. Another unmanned secondhand bookstore we've featured in the past is BUKU by PJ Preloved House.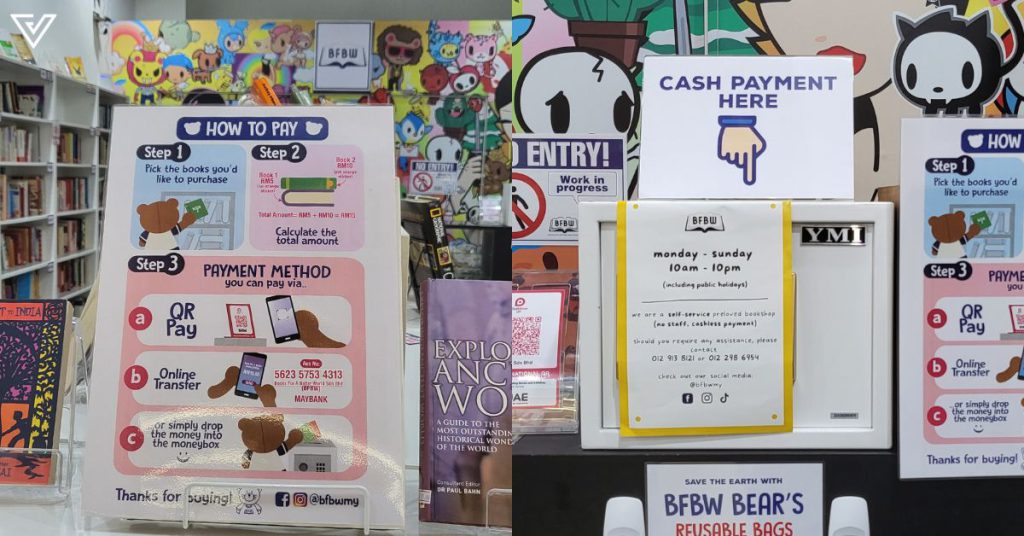 Clearly, this kind of system works well for used bookstores as it helps keep costs and prices down. This factor is especially true for BFBW, which functions as a social enterprise.
Furthermore, the startup capital came from the pockets of Adrian and his business partner, so keeping overheads low is particularly important to him.
"Thus the modest furnishings at all our stores," he added. "We figured that the less we spend, the more we will be able to give, if you know what I mean."
With that said, we found the furnishings to be quite nice, actually.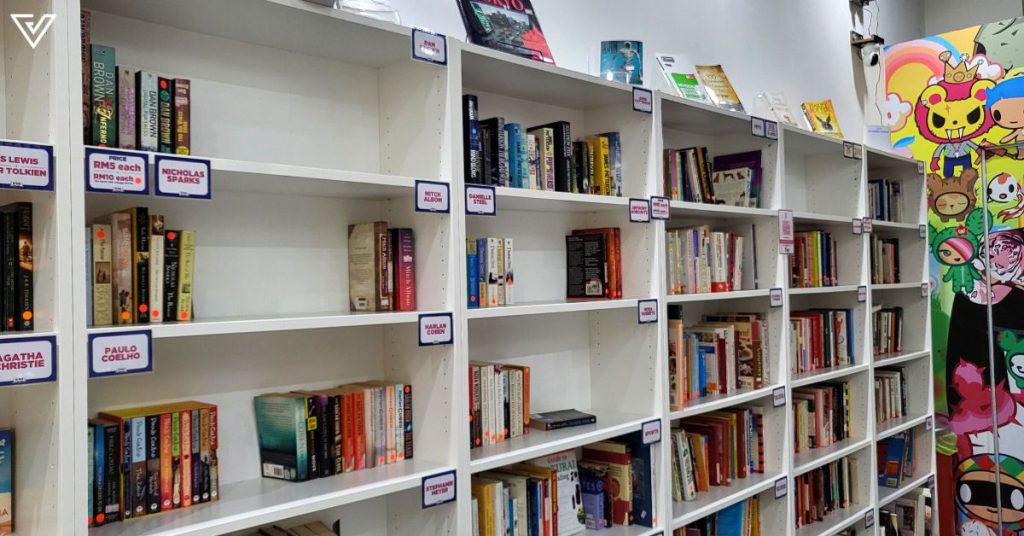 Other than just minimising costs, though, Adrian shared that there's another reason why they went with the cashier-less system.
"As our two objectives were to promote literacy and to promote trust within the community, we felt this is a good way to encourage trust and to show the world that Malaysia 'memang boleh'."
Citing the sources
While secondhand books aren't exactly hard to find, with many Facebook groups dedicated to them, BFBW buys from and works with quite a few large organisations to source their books. This isn't just because it's convenient, but rather, it's to support these organisations' charitable activities.
This includes The Salvation Army, Kedai Bless, and Parents-Without-Partners.
"We do take in donated books as a way of saving them from the landfills, and these books go a long way in helping us reach the community in need," he added.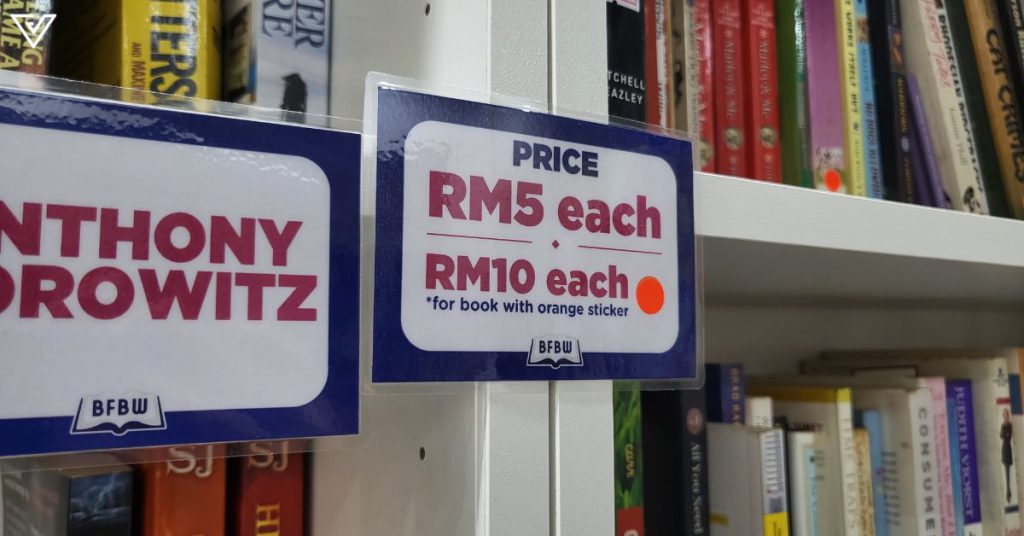 Furthermore, Adrian shared that organisations such as Baker Hughes and CIMB run book campaigns as part of their CSR programmes. At these events, their staff donates books, and these books are then given to BFBW.
After sorting the books by age group and genre, done by BFBW's volunteers, part of these books will be channelled accordingly to charitable organisations that need them.
Peers, not competitors
A quick Google search will show you that secondhand bookstores are not hard to find. There's BUKU by Preloved PJ House, as pointed out earlier. Another secondhand business we've featured is Dokusho Bookstore.
There are also a lot of individuals who list and sell their own books online.
However, Adrian isn't particularly concerned. "The market is big enough for all of us, and we know most of the preloved bookstore owners, and sometimes we even meet up for a cuppa."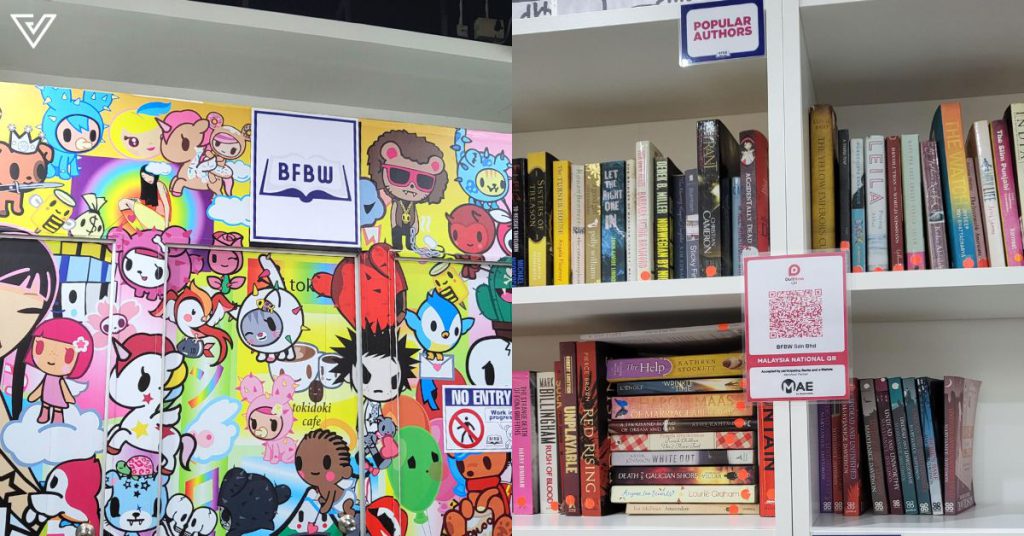 To him, it's a friendly competition. Plus, many of these second bookstores are for a good cause.
This seems to be especially true for BFBW, which supports a variety of charities and organisations.
It donates to refugee learning centres as well as works with some ADUNs (state assembly people) in supporting their B40 community libraries and tuition centres.
BFBW also supports Persatuan Haiwan Malaysia, having pledged to contribute to them once a year. Moreover, it collaborates with Kiwanis Malaysia in their literacy programme and provides an old folk's home with groceries regularly.
"The biggest challenge is to get dedicated volunteers and until now we still do not have enough volunteers to help out," he shared. "Fortunately, we have five dedicated ladies who take turns in helping us out."
Getting volunteers is important, though, as BFBW strives to continue working with organisations to impact the community by reaching out to those in need.
Other than that, Adrian said the team would like to have a presence in every state to help promote literacy to all Malaysians.
"We want to encourage corporations to do their part in impacting the community that we are in," Adrian said. "We believe that with the combined effort of many, will we be able to create a bigger impact. As the saying goes, 'it takes a village to raise a child'!"
Learn more about Books For A Better World here.
Read other articles we've written about Malaysian startups here.
Featured Image Credit: Books For A Better World