India
BJP indulging in caste politics: Kharge hits back at Nadda for criticising Rahul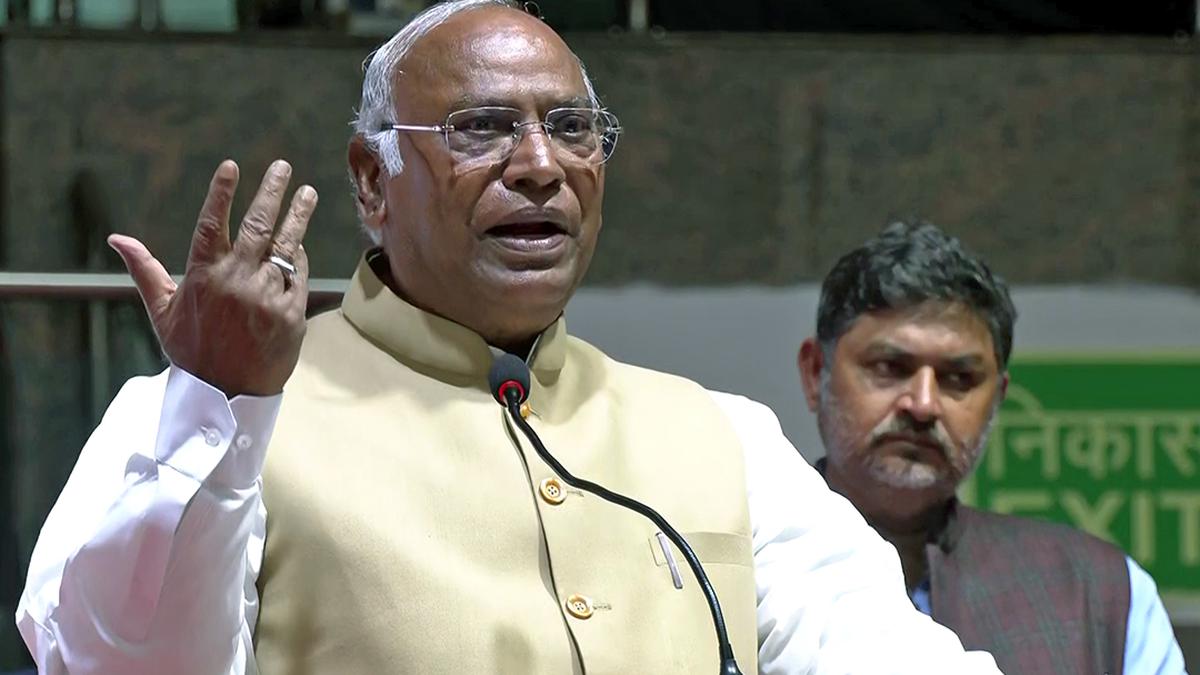 Congress President Mallikarjun Kharge on Friday refuted BJP chief J.P. Nadda's allegation that Rahul Gandhi compared OBC communities to thieves and accused the ruling party of indulging in "caste politics".
Amid a political fight between the BJP and the Congress following Mr. Gandhi's conviction in a defamation case over the "Modi surname" remarks, Mr. Nadda alleged that "lies, personal slander and negative politics is integral" to his politics.
"By comparing OBC communities to thieves, Rahul Gandhi has shown a pathetic and casteist mindset. However, his latest tirade is not surprising. For the last many years, he has always reduced levels of political discourse," Mr. Nadda said.
Hitting back, Mr. Kharge, in a tweet in Hindi, said, "Modi government cannot escape from JPC! Nirav Modi, Lalit Modi, and Mehul Choksi fled with the money of PNB and the public. OBCs did not do so, then how were they insulted? SBI/LIC suffered losses due to your 'best friend'!" he said slamming the government.
"'Ek toh chori mein sahyog phir jatigat rajneeti ka prayog' (First providing help in stealing then applying caste politics)," Mr. Kharge said and termed it "shameful".
Mr. Gandhi was on Thursday sentenced to two years in jail by a Surat court in a 2019 criminal defamation case over his "why all thieves have Modi surname" remarks.
The court of Chief Judicial Magistrate H.H. Varma, which held 52-year-old Gandhi guilty under Indian Penal Code (IPC) sections 499 and 500, also granted him bail and suspended the sentence for 30 days to allow him to appeal in a higher court.
Mr. Gandhi can escape immediate disqualification as a member of parliament if the appellate court suspends the conviction as well as the two-year jail term.
Source link