movie-reviews
Lydia Tár and Daniel Plainview Fascinate Us For This Same Reason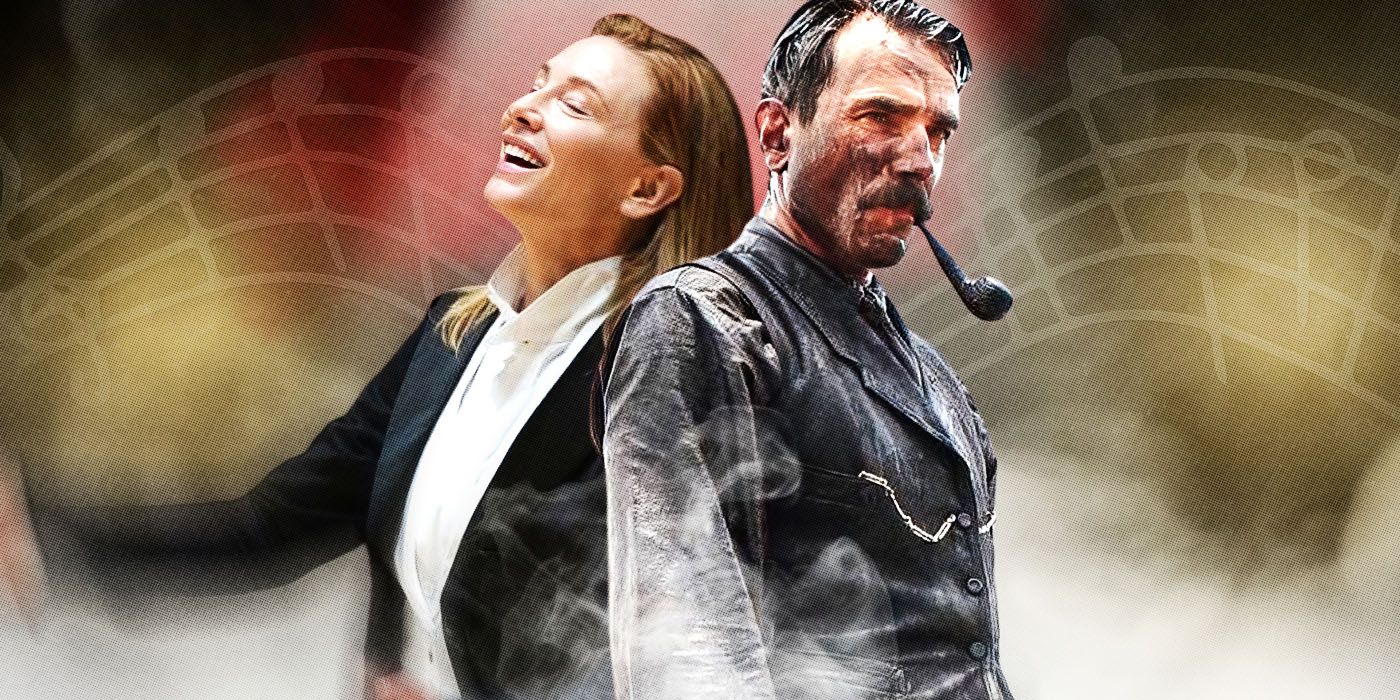 Cate Blanchett's latest character Lydia Tár in Todd Field's Tár, yet another phenomenal performance added to the actor's rich filmography, brings another chillingly maniacal character to mind – Daniel Day-Lewis' Daniel Plainview in There Will Be Blood. Lydia Tár, the world's most acclaimed and ruthless composer, is manipulative, scary, and starkly human on a level that is truly sensational to experience. While Blanchett already has two Academy Awards on her resume, she could likely win another Best Actress trophy in March for a performance that is simply "undeniable." One of the few actors that already has three acting prizes from the Academy is Daniel Day-Lewis; his second win came for his role as the aforementioned Daniel Plainview in There Will Be Blood, a performance not dissimilar from Blanchett's.
Similar to Blanchett, Day-Lewis is a master of his craft who commands immediate attention from a cinema-going audience based on his incredible track record; prior to his retirement, he was incredibly selective in choosing roles. The character of Plainview is perhaps his greatest, as Day-Lewis redefines our conception of evil in Paul Thomas Anderson's epic study of American greed. Daniel Plainview represents a character who is so obsessed with domination, power, and influence that he bullies and attacks anyone around him to the point that he's driven mad. Few scenes in film history are quite as memorable as Plainview's famous "milkshake" monologue.
Audiences are often drawn to cinematic anti-heroes; whether its Travis Bickle (Robert De Niro) in Taxi Driver, Tyler Durden (Brad Pitt) in Fight Club, or Norman Bates (Christian Bale) in American Psycho, there's something fascinating about watching a malicious character face the consequences of their actions. However, both Lydia and Daniel aren't violent criminals that exist outside the law; they represent real institutional forces of suppression that feel scarily real. Many viewers mistook Lydia Tár for a real composer due to the film's recreation of her achievements; similarly, Daniel feels like he was lifted from a historical record about the dawn of the oil surge. There's something even more chilling about these characters because they reflect an evil that actually exists.
Both Lydia Tár and Daniel Plainview Control Their Environments
The defining motivation behind both Lydia and Daniel is control. Lydia refuses to acknowledge any aspects of her personal life in public, as she sees her achievements as completely removed from anything within her past. She's enthusiastic during the film's now iconic opening interview sequence, because she is spelling out her own legacy before a crowd. It's only in the private moments that we start to understand Lydia's drive to not just control her image, but to control her pupils' teaching. Her relentless harassment of a student opposed to studying cisengender white male composers like Bach sparks Lydia to subsequently shame and humiliate him before her class.
RELATED: Here's Why You Thought 'TÁR' Was Based on a True Story
Similarly, Daniel only utilizes empathy when it gives him an advantage in his business operations; he initially adopts his son, H.W. (Dillon Freasier) because he thinks that positioning himself as a family man might aid his stake on oil properties. Daniel is ruthless in his expansions, pushing the lines of safety in order to satisfy his urges. He subsequently refuses to conform his behavior when he begins drilling at an oil property in the small community in Little Boston, California. While the local pastor Eli Sunday (Paul Dano) urges him to become involved in their community, Daniel actively undermines any attempts to join those that he feels are his inferiors.
Aggression & Greed Drive Both Lydia Tár and Daniel Plainview
Both characters take any potential competition as a threat to their sanctity and image, revealing the sordid tactics that they are willing to utilize. Lydia believes she can maintain her current orchestral arrangements that allow her to favor students in exchange for sexual interactions. As she steadily grows attracted to the young Russian cellist Olga (Sophie Kauer), she's willing to replace others within the ensemble in order to satisfy her urges. When pressed about her activities, Lydia refuses to apologize or make any admission of guilt.
Similarly, Daniel's only reaction to the oil disaster that caused H.W. to go deaf is to demand the money for which he is owed. He takes an offer by Standard Oil as an insult to his pride, and subsequently works out another deal with Union Oil in order to sustain his operation. Like Lydia, he's ignorant to the collateral damage he causes, or the lives he's endangered. He's similarly unwilling to apologize, and the attempts by Eli to make him open up about sending H.W. away and abandoning him only sharpens his anger.
Downward Spirals Catch Up to Both Lydia Tár and Daniel Plainview
We see the effects that challenge has on these characters when they're faced with ultimatums. Lydia suffers a series of stains on her legacy within a matter of days; the video of her bullying the Juilliard goes viral and sparks online outrage, and incriminating emails sent to a former student are uncovered by her prosecution. This doesn't prevent Lydia from promoting her new book. She continues to not profess any guilt when her partner Sharon (Nina Hoss) bars her from seeing her daughter. It's only here that we see how much of Lydia's current trauma is her own doing; she masked her actions towards her student for years without ever thinking about consequences.
Similarly, Daniel's grasp on reality begins to crumble after he's attained more wealth than he'd ever imagined. H.W. returns to see his father in an insane, alcoholic state. Although H.W. simply acts for acceptance from his father and wants to prove that he can start his own business in Mexico, Daniel takes H.W. 's achievements as a potential challenge. He proceeds to humiliate the man he once treated as a son by revealing his true origins and insulting him.
Both Performances Teeter on the Brink of Madness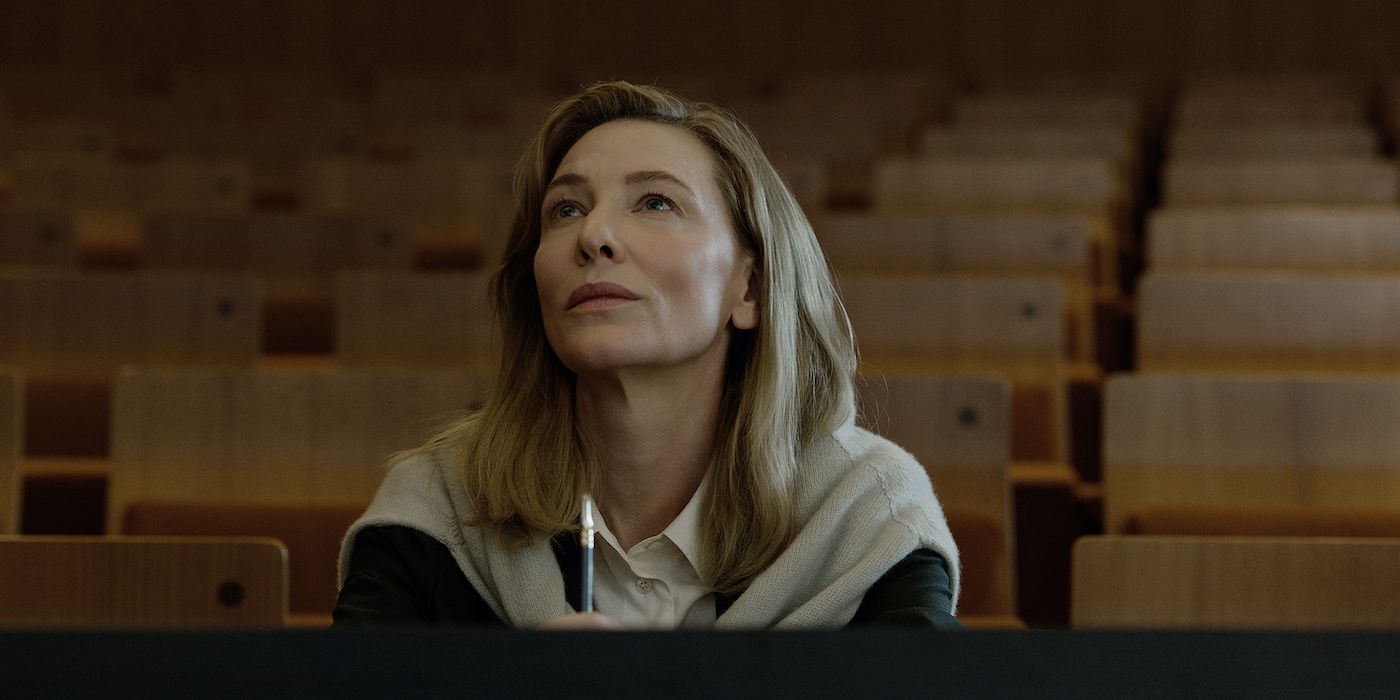 The excellence of these two performances allows them to go to extreme points of insanity that somehow still seem realistic, despite their increasingly ludicrous nature. Lydia attacks her replacement Eliot Kaplan (Mark Strong) during a live performance of her intended concert, and Daniel bludgens Eli to death in a bowling alley after demanding that he claim that he's a false prophet. There's a dark sense of humor in both scenarios; Lydia ends up working a pathetic job overseas performing video game music, and Daniel delivers ridiculous monologues about water and milkshakes.
These characters are both fascinating, terrifying, and utterly compelling because of the performances by Cate Blanchett and Daniel Day-Lewis. There's just enough personality and wit to these anti-heroes that make them utterly compelling to watch, even though we know they will end up reaping further damage. Part of our enjoyment in seeing these films is reaching the downward spiral that they're guaranteed to face.
Source link