movie-reviews
Elizabeth Olsen Strikes Up a Deadly Affair with Jesse Plemons in New 'Love & Death' Trailer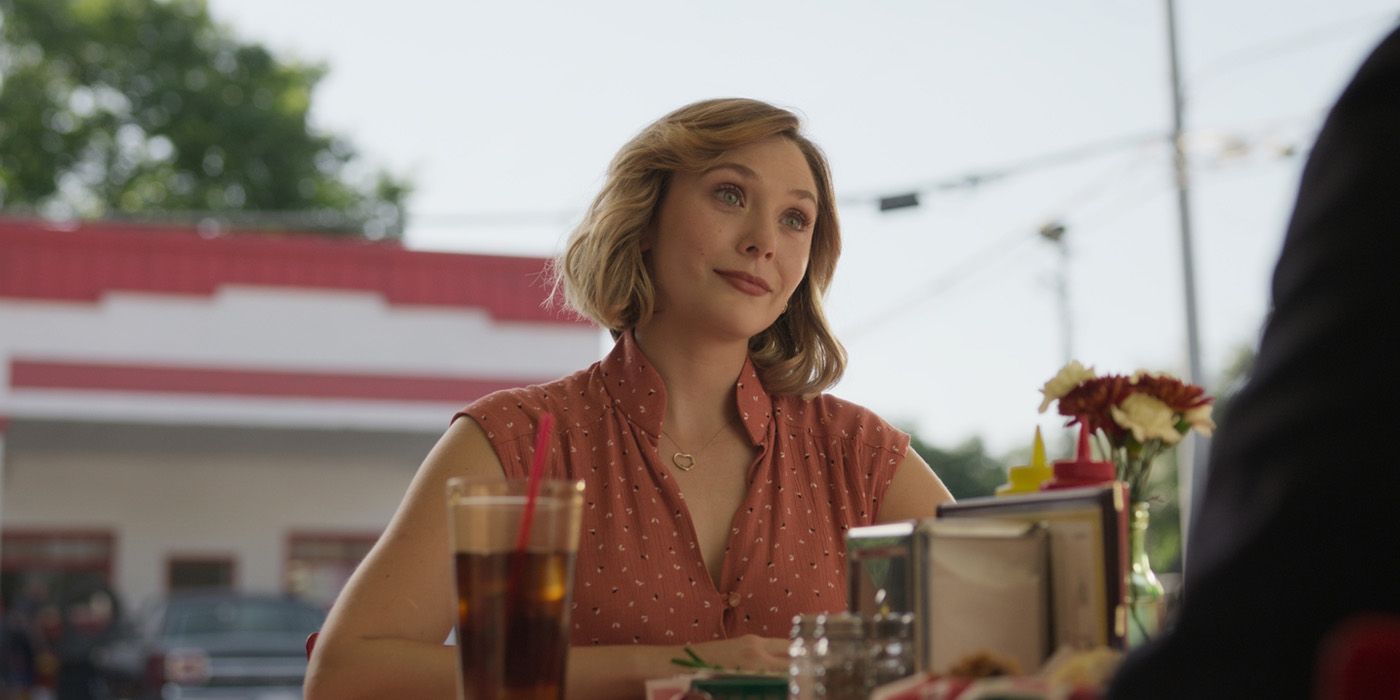 When it comes to both the documentary and scripted retelling of true-crime stories, one is never enough. Both Netflix and HBO Max put their own spin on the Murdaugh murders and the murder of Kathleen Peterson in their separate tellings of The Staircase and now, HBO Max is at it again. The network will soon be dropping Love & Death, a limited series centered around a brutal murder that Hulu subscribers previously saw play out in the Jessica Biel-led series Candy. This time, it's Elizabeth Olsen who has an axe to grind with Lily Rabe as the former will be taking on the role of a jealous and murderous housewife in HBO Max's series, which has released an official trailer today.
Bored with her humdrum and mundane life at home, the teaser introduces us to Candy Montgomery (Olsen), a woman searching for more than her black-and-white life has offered. Whether she's attending church or watching her kids swim at the community pool, Candy can always be seen staring into the distance with a bored look in her eyes – seemingly trying to find more. She finds that bit of something extra in her best friend, Betty's (Lily Rabe) husband, Allan (Jesse Plemons). While the two are already connected by the friendship between Candy and Betty, we see sparks begin to fly at a volleyball match which is followed by Candy bluntly asking Allan if he "would be interested in having an affair." From here, all hell breaks loose as the pair engage in a romance that will land Candy as the number one suspect after Betty is murdered.
The teaser also gives us a closer look at the dynamic between Candy and her husband, Pat (Patrick Fugit), who knows that his wife will never stop looking for more. There's also a quick exchange between Krysten Ritter's character, Sherry, and Candy with Sherry appearing to know about the affair between her friend and Allan. Filling out the cast will be Keir Gilchrist (The United States of Tara), Tom Pelphrey (Ozark), and Elizabeth Marvel (House of Cards).
RELATED: Where to Watch 'Boston Strangler' Starring Keira Knightley
Who Are the Creatives Behind Love & Death?
Although it's the second time the horrific and gruesome murder of Betty Gore has been adapted into series form, the story has been gripping the public since Texas Monthly published a set of articles about the case and the Jim Atkinson and Joe Bob Briggs book Evidence of Love: A True Story of Passion and Death in the Suburbs hit shelves, both of which the series took material from. The series is executive produced by Nicole Kidman and Per Saari's Blossom Films, which also backed HBO's hit projects Big Little Lies and The Undoing. Penning Love & Death, David E. Kelley also joins as an executive producer alongside Helen Verno, Megan Creydt, Scott Brown, Matthew Tinker, Michael Klick, and Lesli Linka Glatter, with the latter also serving as director.
You can catch the latest trailer for Love & Death below and tune in for the show's premiere on HBO Max on April 27.
Source link