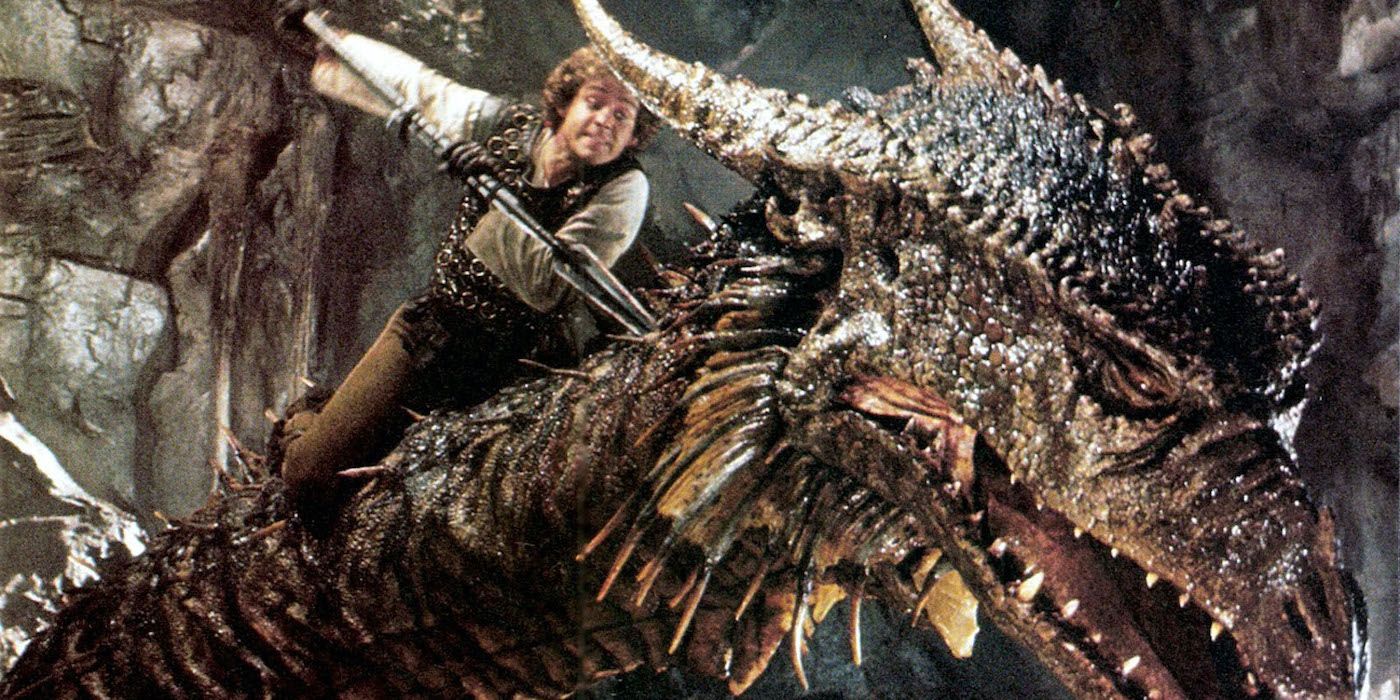 The fantasy cult classic starred Peter MacNicol, Ralph Richardson, and Caitlin Clarke.
Dragons will once again rule the skies. Next month, for the first time ever, the cult classic fantasy film Dragonslayer will be released on 4K Ultra HD with a collection of exciting special features! The film will be available on 4K Ultra HD, in a Limited Edition 4K Ultra HD SteelBook, and on Blu-ray on March 21, 2023.
Dragonslayer is set in a fantasy kingdom inspired by six-century England that is terrorized by a fire-breathing dragon called Vermithrax Pejorative. The film follows a young sorcerer's apprentice as he is tasked with the quest of defeating the dragon. The film stars Peter MacNicol, Ralph Richardson, John Hallam, and Caitlin Clarke. The film is directed and co-written by Matthew Robbins, who co-wrote it with Hal Barwood. In recent years, Robbins is best known for his collaborations with Guillermo del Toro. Robbins wrote del Toro's films Mimic and Crimson Peak and is credited with the story of his recent Pinocchio film.
While Dragonslayer is a cult classic, its influence can still be felt today. Del Toro and A Song of Ice and Fire author George R. R. Martin both rank the film's dragon, Vermithrax Pejorative, among their favorite dragons on film. This is thanks to iconic special effects artist and studio Phil Tippett and Industrial Light and Magic, who designed the dragon. The film used sixteen puppets to portray the dragon, to terrifying effect. Dragonslayer also earned Tippett his first of many Academy Award nominations and also has an Academy Award-nominated score by decorated film composer Alex North.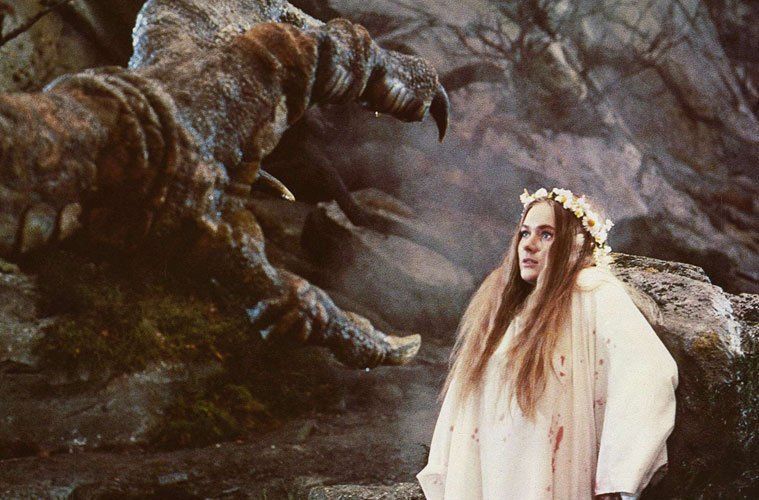 RELATED: '12 Angry Men' Sets 4K Ultra HD Release Date
What Special Features Can Be Found On The New Release?
The new release of Dragonslayer advertises over an hour of bonus content for fans to enjoy alongside a movie commentary track by Robbins with del Toro. The bonus features include behind-the-scenes footage from the pre-production process as the team creates the fantasy world, a featurette of how they brought the dragon to life, and more.
The special features included on the 4K Ultra HD and Blu-ray release includes "The Slayer of All Dragons", which will follow Robbins, dragon supervisor Phil Tippett, and ILM's visual effects master Dennis Muren as they recount the process of bringing the dragon and the dragon's lair to the screen. Other features on the release include "Welcome to Cragganmore", "A Long Way to Urland", "Vermithrax Pejorative", "Into the Lake of Fire", and the "The Final Battle," all of which peel back the magic of bringing the film to life.
Dragonslayer will become available for the first time on 4K Ultra HD and Blu-ray on March 21, 2023. Check out a trailer for the film below:
Source link