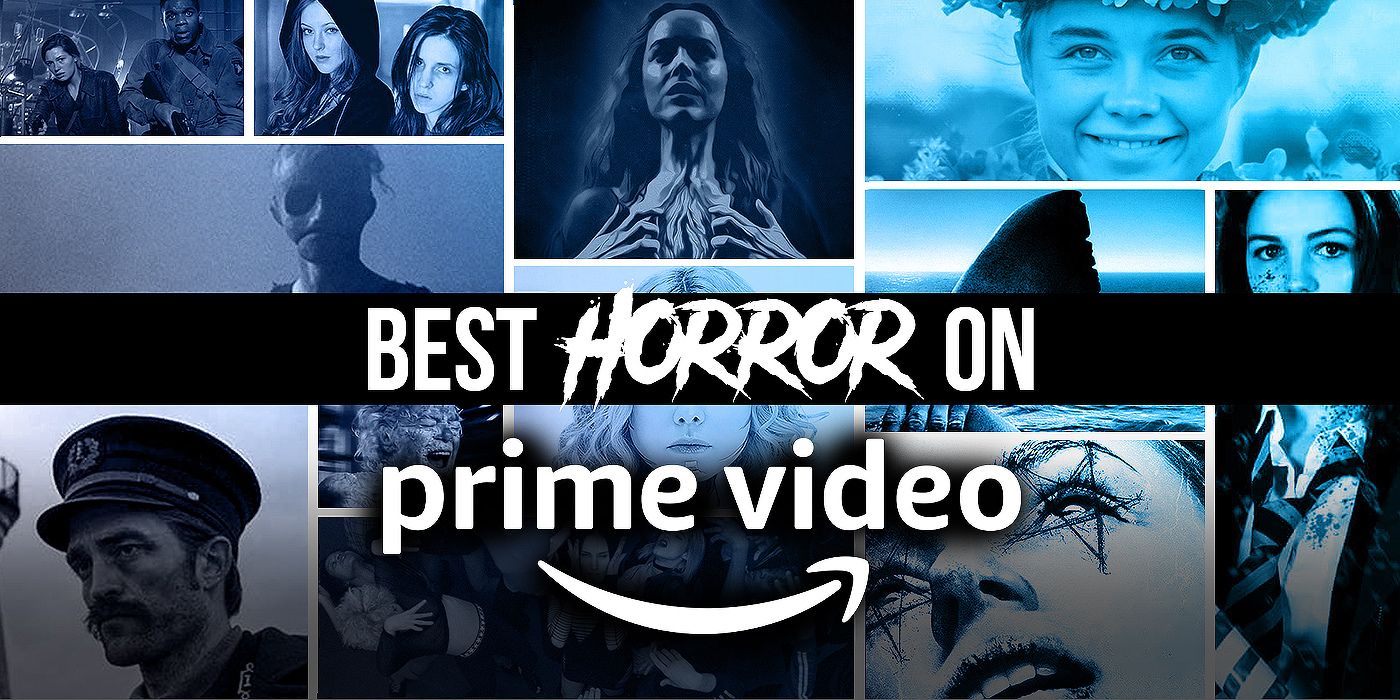 Looking for a good scare, but not sure where to start? The good news is Prime Video boasts quite a few quality horror films, even if the suggested title algorithm doesn't always bring the cream of the crop to the forefront. Whether you're looking for zombies, witches, horror-comedy, or pretty much anything else across the board, there's a lot to choose from.
Nobody likes to get lost in the infinite streaming scroll so we're making it easy to separate the best from the rest with our regularly updated list of the best horror movies streaming on Prime Video right now. Get your popcorn ready, bust out the blanket, and settle in for some spookytimes. We'll be updating and expanding this list regularly, so be sure to come back for the latest recommendations and newly added titles.
Editor's note: This list was updated December 2022 to include Run Sweetheart Run.
RELATED: The Best Movies on Prime Video Right Now
Hell House LLC (2015)
Run Time: 1 hr 23 min | Director: Stephen Cognetti
Cast: Kristin Michelle Taylor, Jeb Kreager, Theodore Bouloukos
Don't be fooled by the name. This is not a documentary but a found footage – and completely fictional – film. The mysterious deaths of 15 visitors and employees in one night of a Halloween haunted attraction, Hell House, haunt the small, upstate New York town of Abaddon. A documentary crew heads out there to try to find the cause of the deaths, and along the way, they find photographs, film footage… and a survivor to go on the record about what happened. A chilling and effective addition to the found footage subgenre. – Alyse Wax
Run Sweetheart Run (2020)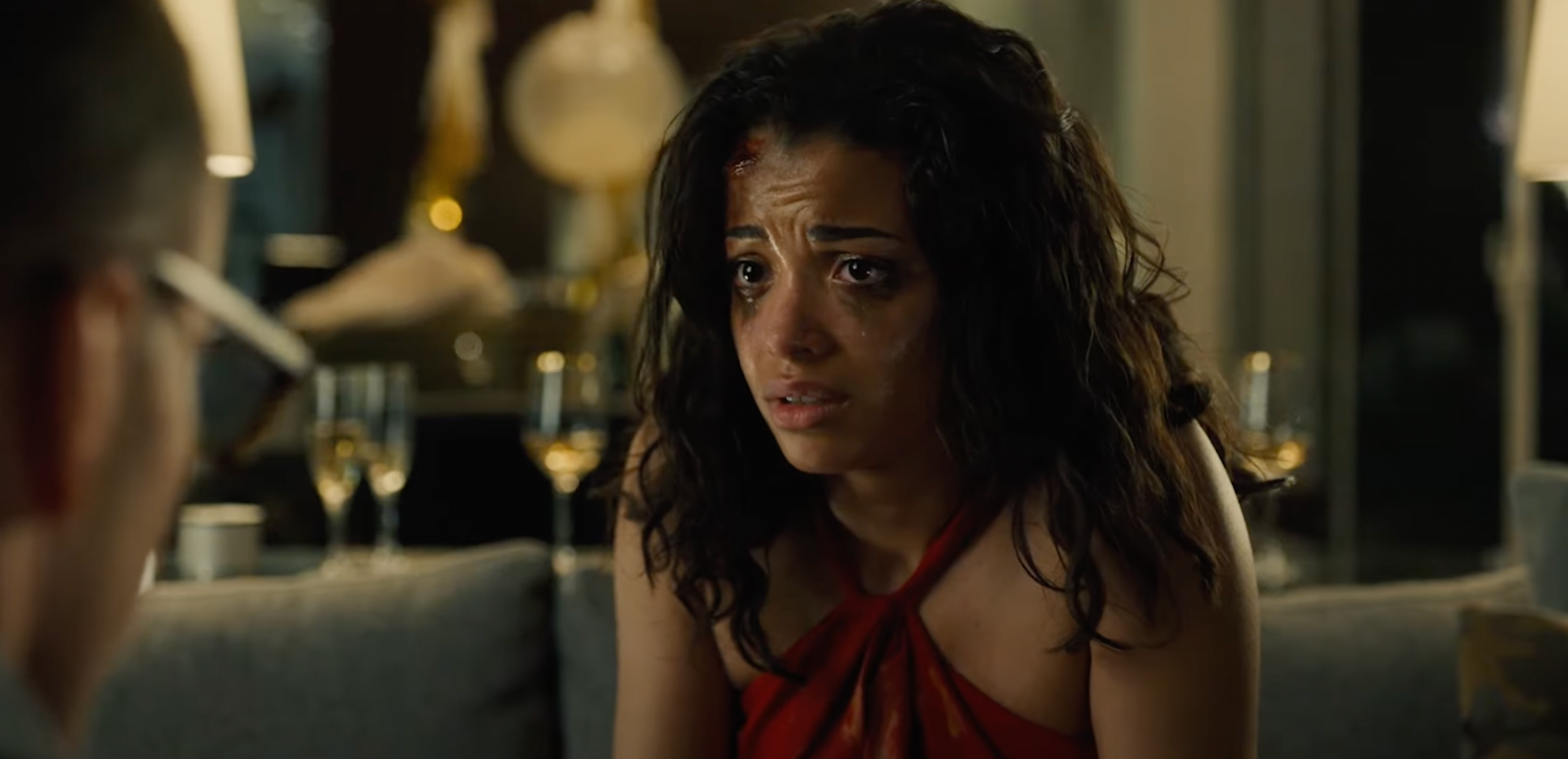 Run Time: 1 hr 44 min | Director: Shana Feste
Cast: Ella Balinska, Pilou Asbæk, Clark Gregg, Shohreh Aghdashloo
Run Sweetheart Run is directed by Shana Feste, co-writer with Keith Josef Adkins and Kellee Terrell, and follows Cherie (Ella Balinska) as a young woman who finds herself on a date gone wrong. Co-starring Pilou Asbæk (Game of Thrones) as the sadistic puppetmaster of the horrific adventure, Run Sweetheart Run explores the terrifying realities of modern dating through overly exaggerated, viciously gory scenes. Also featuring talent like Clark Gregg (Agents of SHIELD) and Shohreh Aghdashloo (The Expanse), Run Sweetheart Run is an ideal watch for horror fans, oozing with excitement while lightly layering in a dark message. – Yael Tygiel
My Best Friend's Exorcism (2022)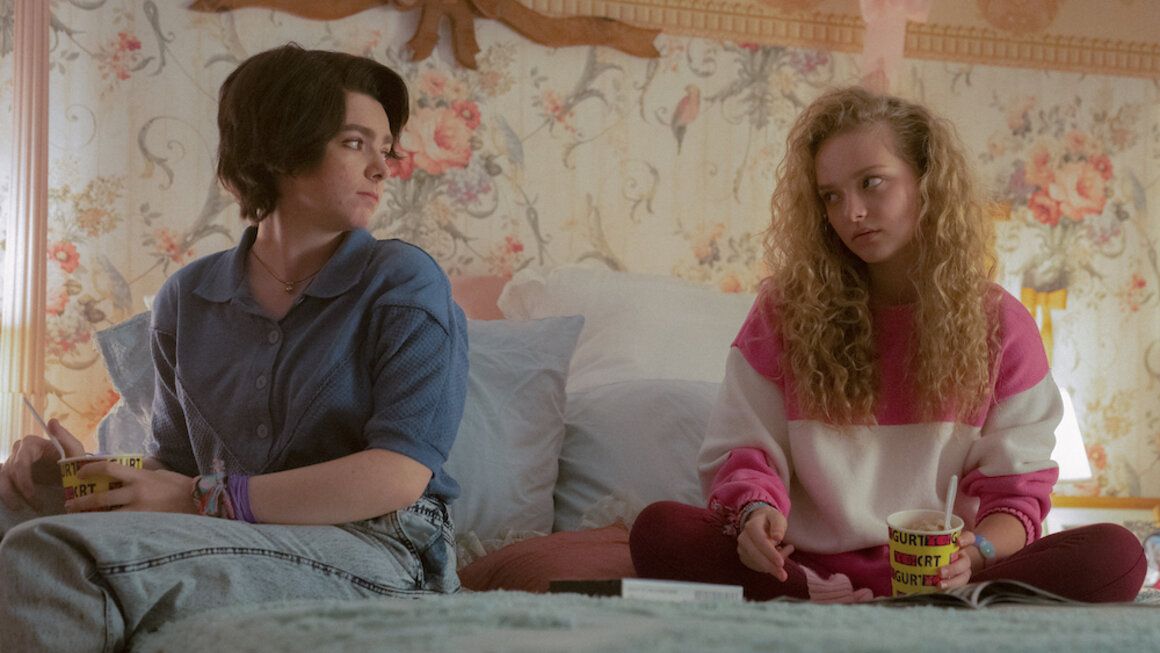 Run Time: 1 hr 37 min | Director: Damon Thomas
Cast: Elsie Fisher, Amiah Miller, Rachel Ogechi Kanu, Cathy Ang
An homage to classic horror of the '80s, My Best Friend's Exorcism is a sharp new horror-comedy starring young talents Elsie Fisher and Amiah Miller. As the title suggests, the film showcases two best friends: Abby (Fisher) and Gretchen (Miller), who are both struggling through high school. Things get even more complicated when, after a visit to a creepy cabin in the woods and some Ouija board playing, Gretchen starts feeling a little…off. Supernatural things abound, and it's up to Abby to save her. As silly as it is scary, My Best Friend's Exorcism is a fun watch if you're in the mood for something that's a little spooky and a lot of fun. – Taylor Gates
Jennifer's Body (2009)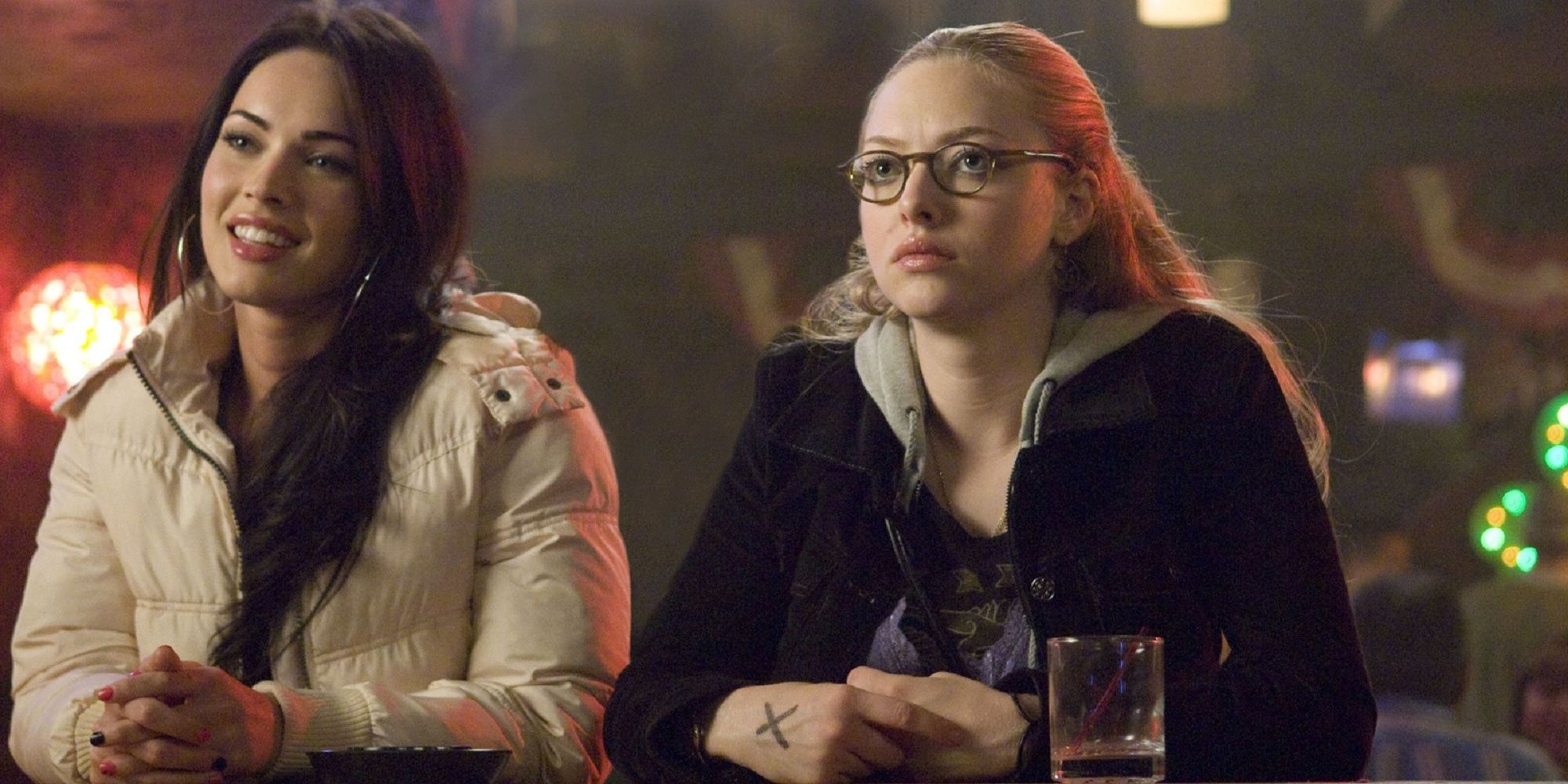 Run Time: 1 hr 42 min | Director: Karyn Kusama
Cast: Megan Fox, Amanda Seyfried, Adam Brody
The filmJennifer's Body was ahead of its time! With a progressive metaphor about femininity, sexuality, and autonomy, writer Diablo Cody (Juno) crafted a cult classic by subverting horror narratives — something that has only been properly appreciated by critics in more recent years. As this tale follows a sexy, popular, and effortlessly beautiful high school cheerleader who becomes possessed by a bloodthirsty demon, it also walks a vague line between an allegory of female friendship and a queer romance.Megan Fox sizzles in the titular role, with Amanda Seyfried (Mean Girls) portraying the naive and innocent Needy, Jennifer's best friend who must do anything she can to stop Jennifer before she consumes every male classmate, including Needy's boyfriend. –Yael Tygiel
Candyman (2021)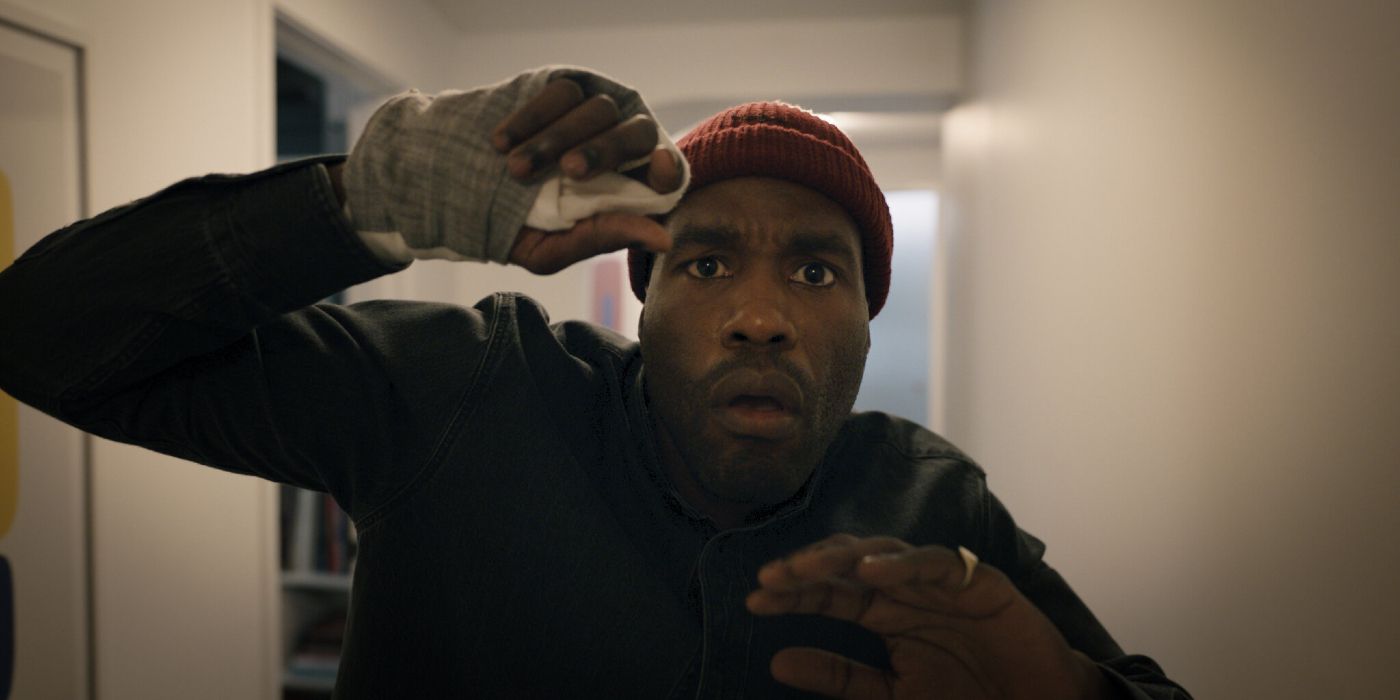 Run Time: 1 hr 31 min | Director: Nia DaCosta
Cast: Yahya Abdul-Mateen II, Teyonah Parris, Nathan Stewart-Jarrett
Co-written by Jordan Peele(Get Out,Us), who has cleverly and deliberately shifted away from his comedic reputation by building a solid catalog of profound and suspenseful thrillers, comes a sequel to the 1992 classic of the same name. Candyman is a continuation of the story, rooted in a horrific narrative stemming from America's racist history. Starring Yahya Abdul-Mateen II (Aquaman) and Teyonah Parris (WandaVision), Candyman expands upon the original mythology of the property, taking place in the same city where the journey began while reinvigorating it for a contemporary audience. Along with Peele, director and co-writer Nia DaCosta creates a modern horror film with a thought-provoking story. – Yael Tygiel
Train to Busan (2016)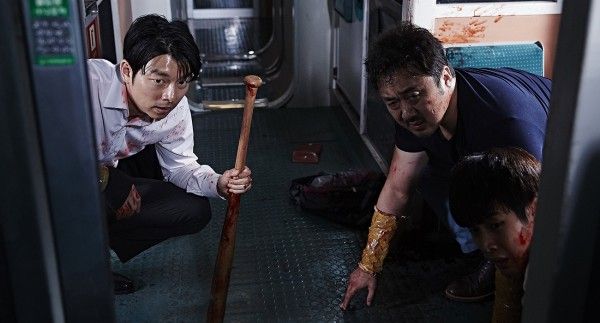 Run Time: 1 hr 58 min | Director: Sang-ho Yeon
Cast: Gong Yoo, Ma Dong-Seok, Jung Yu-mi
This Korean zombie flick was said to reinvigorate the subgenre when it was released in 2016. Travelers on a bullet train from Seoul to Busan must fight for their lives when a virus outbreak turns commuters into zombies. It's "zombies on a train" but less cheesy. Action and gore soak this frenetic portrayal of zombie madness. – Alyse Wax
The Wailing (2016)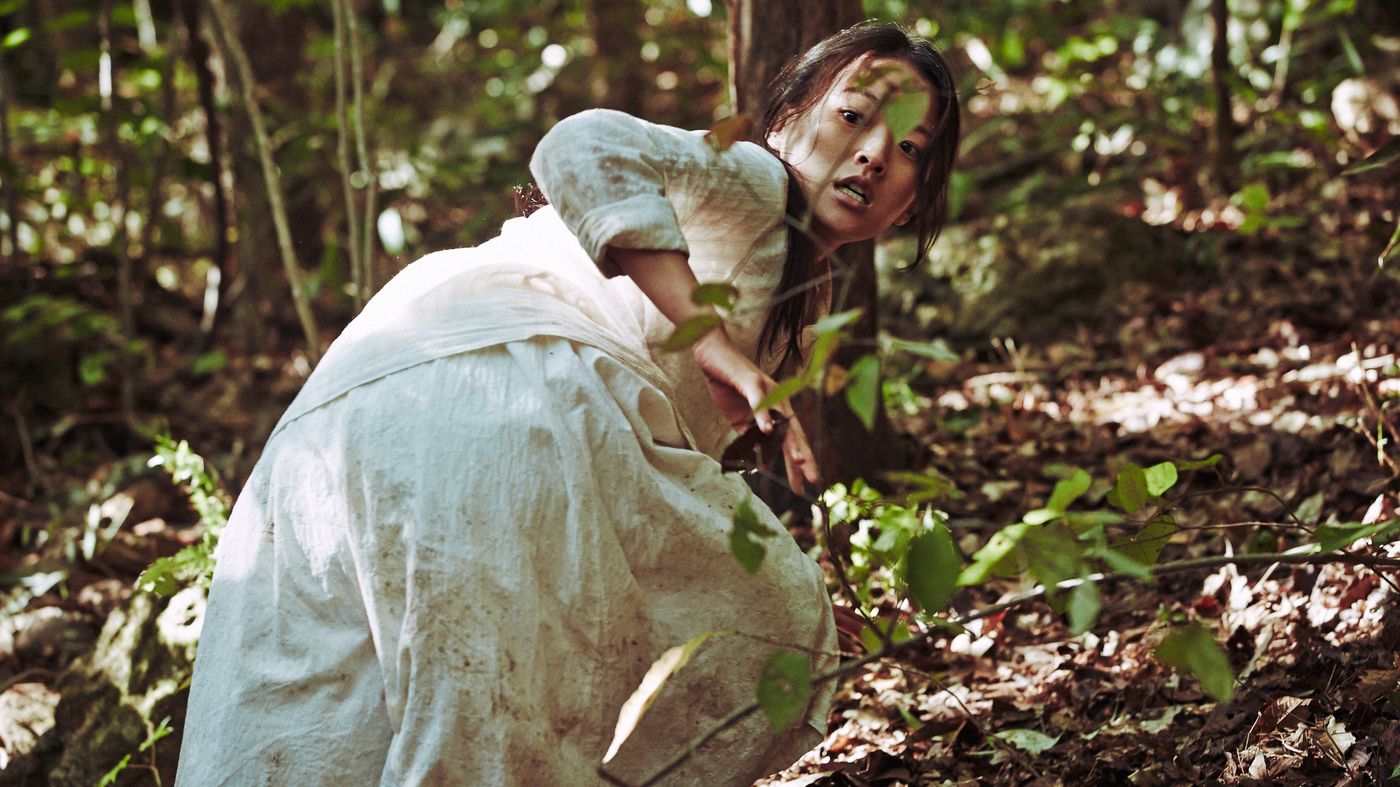 Run Time: 2 hr 36 min | Director: Na Hong-jin
Cast: Kwak Do-won, Hwang Jung-min, Chun Woo-hee
Watching The Waling is a bit like catching sight of something humanity was never meant to see. It's peeking behind a rickety curtain that was left intentionally askew and immediately wishing you never saw through the cracks because there's definitely something sinister as hell back there. The South Korean crime thriller-meets-demonic nightmare centers on Kwak Do-Wan's everyman detective Jong-Goo, who is drawn into the nasty realm of demons and spirits when his job leads him to a string of horrifying murders. Each crime is committed by a dazed perpetrator fallen ill with a severe rash, and when he wakes up to find his daughter in the same condition, his life rapidly spins out of control as he desperately tries to uncover the source of the scourge. Director Hong-jin Na keeps the pace pounding and the surprises coming (including one of the best on-screen uses of lightning of all time) and he's seemingly incapable of backing down from the grim or the grisly. I won't lie, The Wailing is also pretty confusing on a first watch, especially to a Western viewer, but like a mirror of the film itself, investigating its meaning only seems to draw out further horrors. — Haleigh Foutch
Chopping Mall (1986)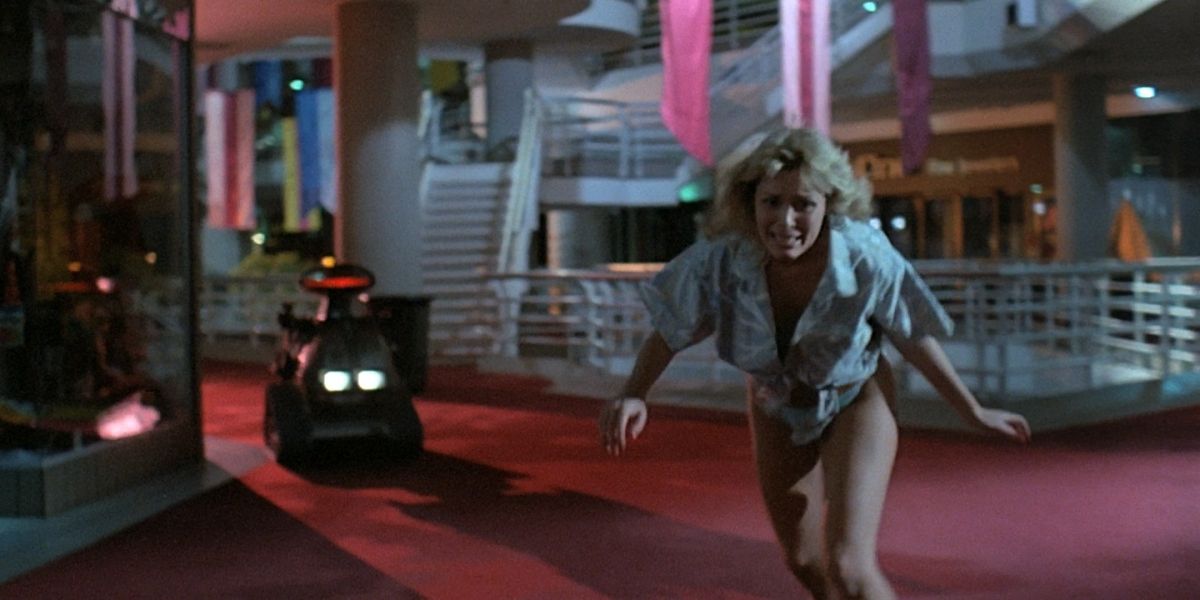 Run Time: 1 hr 35 min | Director: Jim Wynorski
Cast: Kelli Maroney, Tony O'Dell' Barbara Crampton, Karrie Emmerson, Russell Todd, Nick Segal, Dick Miller
Chopping Mall is 80s to the utmost; the neon, the hair, the overtly sensationalist nudity, but in the place of your average slasher killer, Chopping Mall pits a gang of lusty teens against a trio of deadly, malfunctioning mall security robots. Locked in the high-tech shopping mall overnight with the laser-eyed murderbots rolling up behind their every move, the teens arm up and fight back to the quintessential 80s electronic score. Whacky and unafraid to be more fun than scary, Chopping Mall is a delightful B-movie where people say things like "I'm just not used to be chased around a mall in the middle of the night by killer robots" with a straight face. The whole film has that cheeky self-awareness, including some none-too-subtle genre references — it even features one of Eating Raoulduo Paul Bartel and Mary Woronov's seventeen film cameos as The Blands. Funny and endlessly entertaining, Chopping Mall is a perfect throwback midnight movie. Thank you, have a nice day. — Haleigh Foutch
The Vast of Night (2019)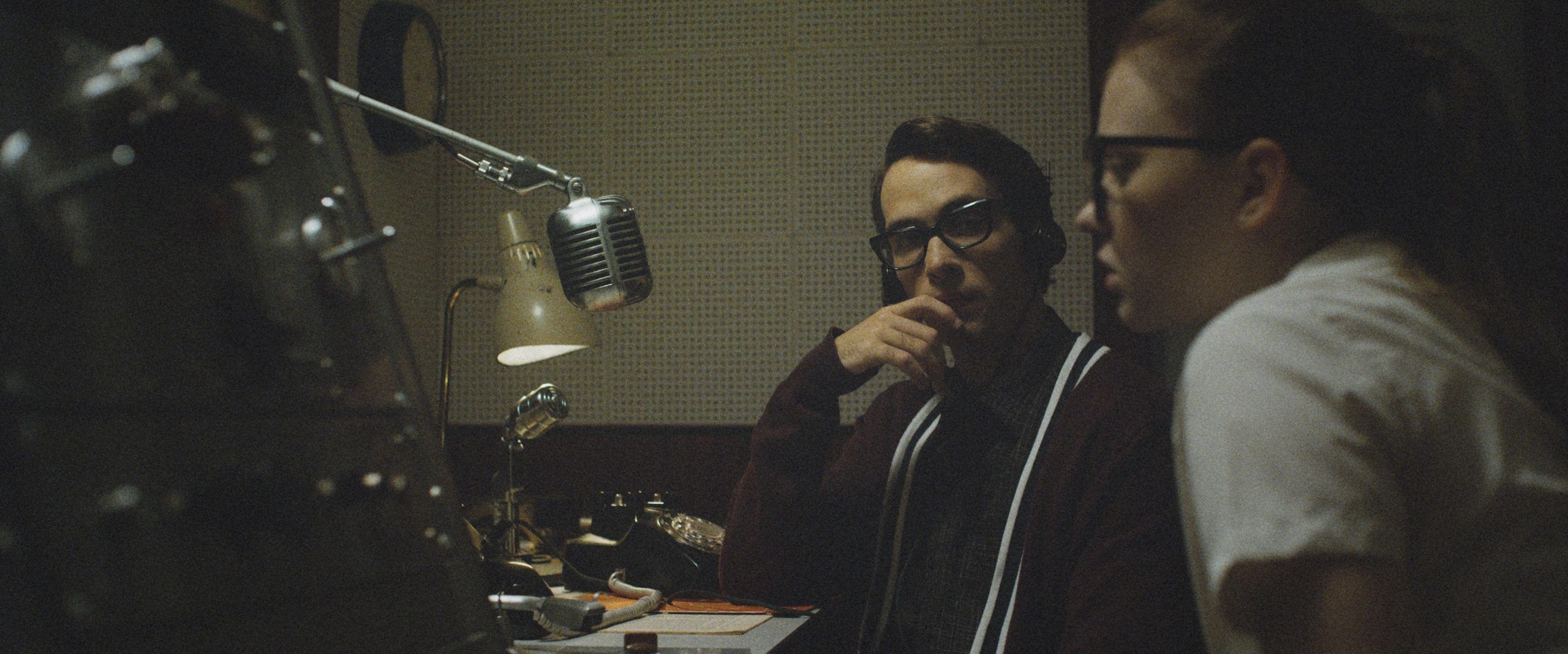 Run Time: 1 hr 31 min | Director: Andrew Patterson
Cast: Sierra McCormick and Jake Horowitz
The indie sci-fi film The Vast of Night is hands down one of the best films of 2020, and a wonderful surprise. Set in 1950s New Mexico, the story basically follows a switchboard operator (Sierra McCormick) and a radio DJ (Jake Horowitz) investigating a strange sound coming through the radio during a big high school basketball game. That premise could go wrong any number of ways, but at every turn Vast of Night pleasantly surprises. It's Spielbergian in that it clearly draws influence from films like E.T. and Close Encounters of the Third Kind, but also has a voice and style all its own. The wildly compelling screenplay is full of delightfully crackerjack dialogue that evokes screwball comedies of the 40s and 50s, while Andrew Patterson's direction favors long takes and unique shots that lay the intrigue on thick as the story plays out entirely in real-time. Add in a layer of Twilight Zone-esque terror, and The Vast of Night is a film you won't soon forget, announcing its writers, director, and cast as new talents to watch. – Adam Chitwood
Vivarium (2019)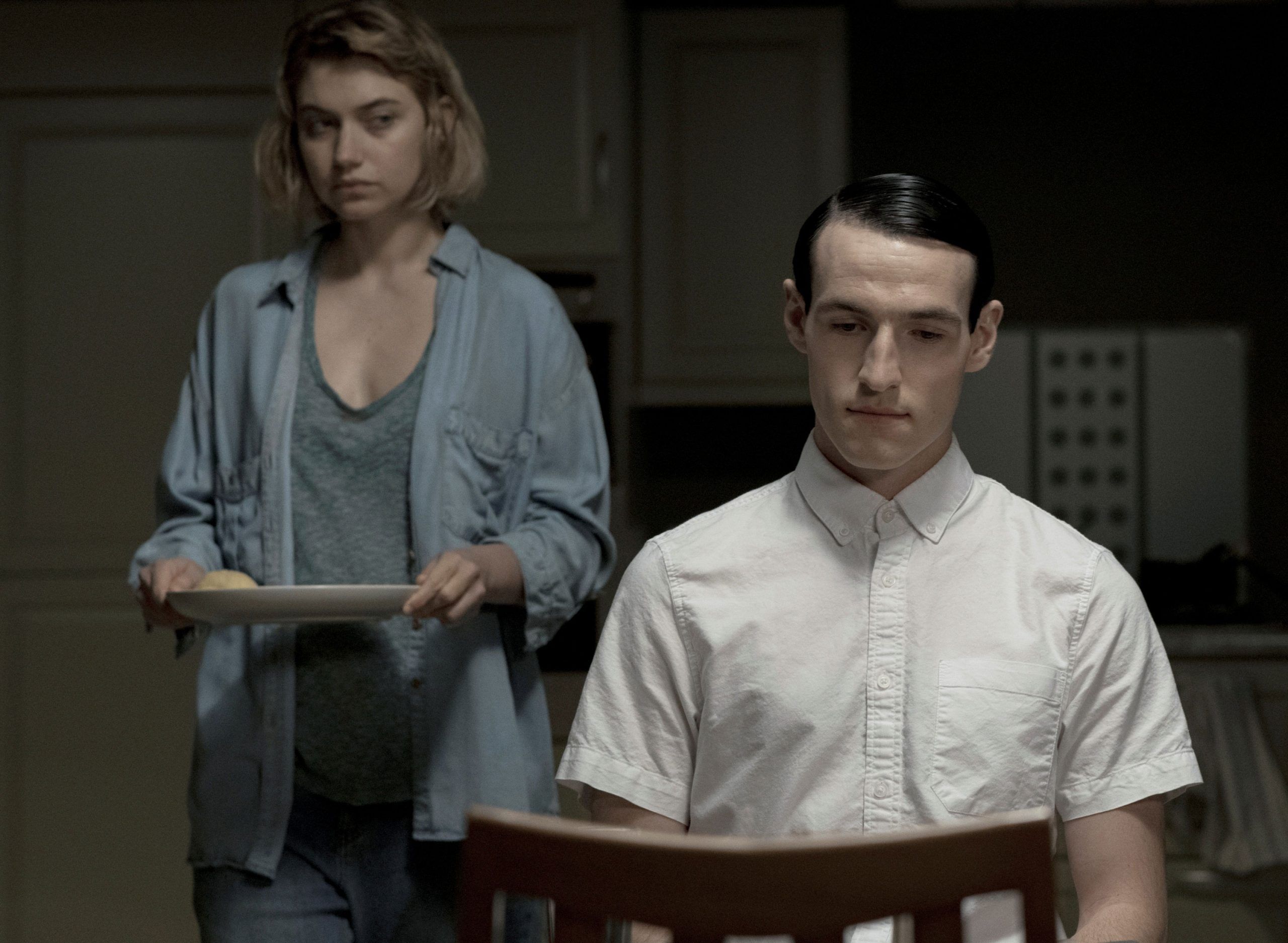 Run Time: 1 hr 37 min | Director: Lorcan Finegan
Cast: Imogen Poots, Jesse Eisenberg, Jonathan Aris
If you like Twilight Zone-inspired contained tales of horror and existential dread, boy does Prime Video have the right horror movie streaming for you. Lorcan Finegan's Vivarium is dark as hell and a walloping bummer, but it's a very good bad time. Imogen Poots and Jesse Eisenberg star as a couple on the hunt for their first home and wind up trapped in a surreal suburban neighborhood from which there's no escaping. No matter how many streets they drive through, how many fences they hop, they just can't get out. Then the nightmare baby shows up. On the surface, Vivarium is an effective portrait of the horrors of getting trapped in a white-picket-fence life you never wanted, but the scarier, much more effective undercurrent comes from the way the film embraces the cruel indifference of nature's life cycles and the helplessness of being stuck in them. — Haleigh Foutch
Resolution (2012)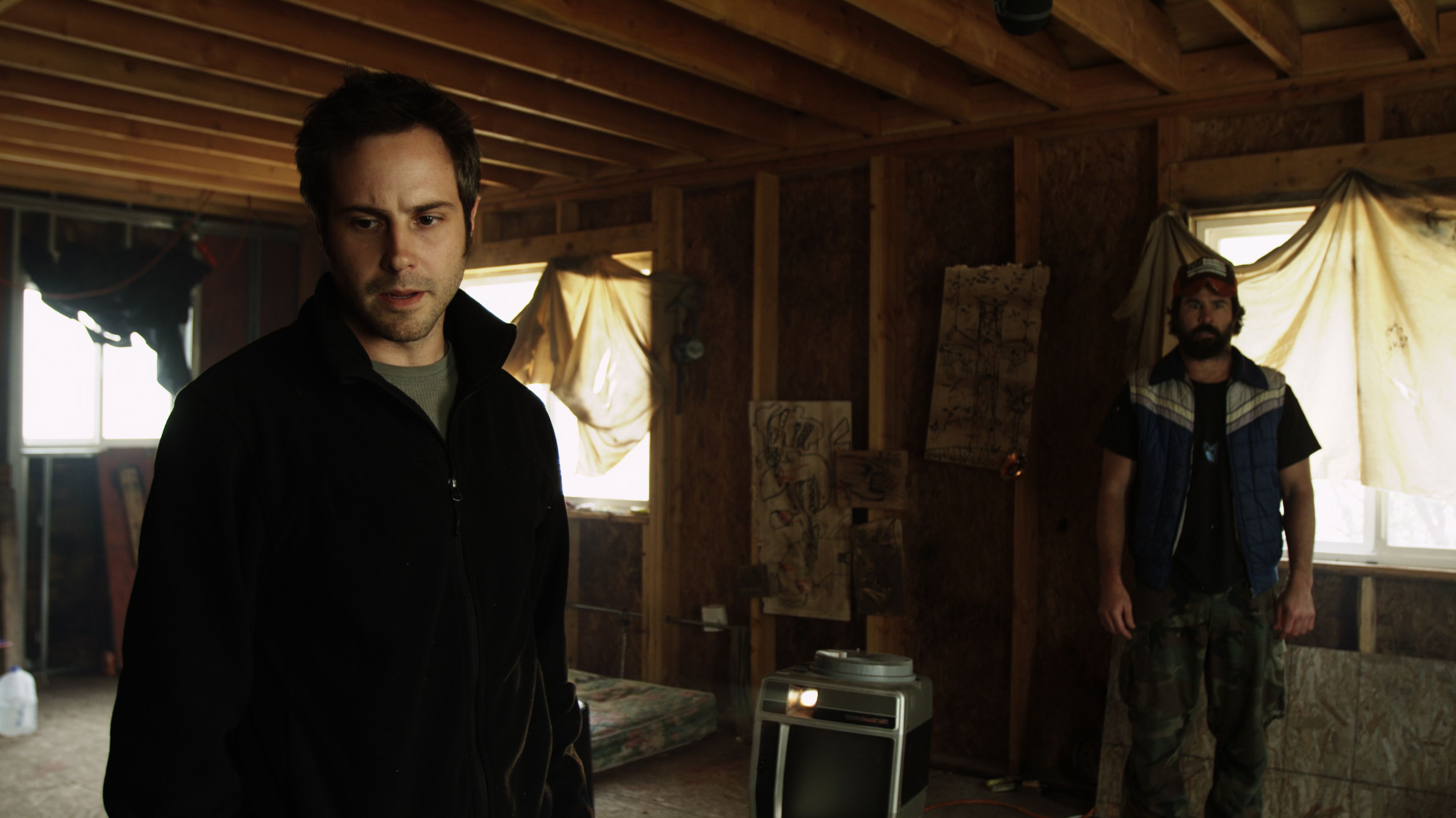 Run Time: 1 hr 33 min | Director: Justin Benson and Aaron Moorhead
Cast: Peter Cilella, Vinny Curran, Emily Montague, Zahn McClarnon
The feature debut from Spring and The Endless filmmaking duo Justin Benson and Aaron Moorhead, Resolution is a slow burn, surprisingly expansive existential thriller that builds a whole universe from the confines of a remote cabin. Petter Cilella and Vinny Curran co-star as two old friends who head for a getaway at said cabin — but what one doesn't know is that the other plans to keep them there by whatever means necessary until he breaks his friend of his drug habit. That character drama provides the solid foundation from which Benson's script builds a Lovecraftian terror when an unknown, unseen force starts sending them messages and toying with them, further trapping them in their dingy little pit of despair. It's a slow burn that sticks the landing with an unforgettable conclusion, and it lowkey packs in enough mythology that Benson and Moorhead have built a whole cinematic world out of it. In fact, once you finish Resolution, you can head over to Netflix to watch the semi-sequel The Endless. — Haleigh Foutch
The Reef (2010)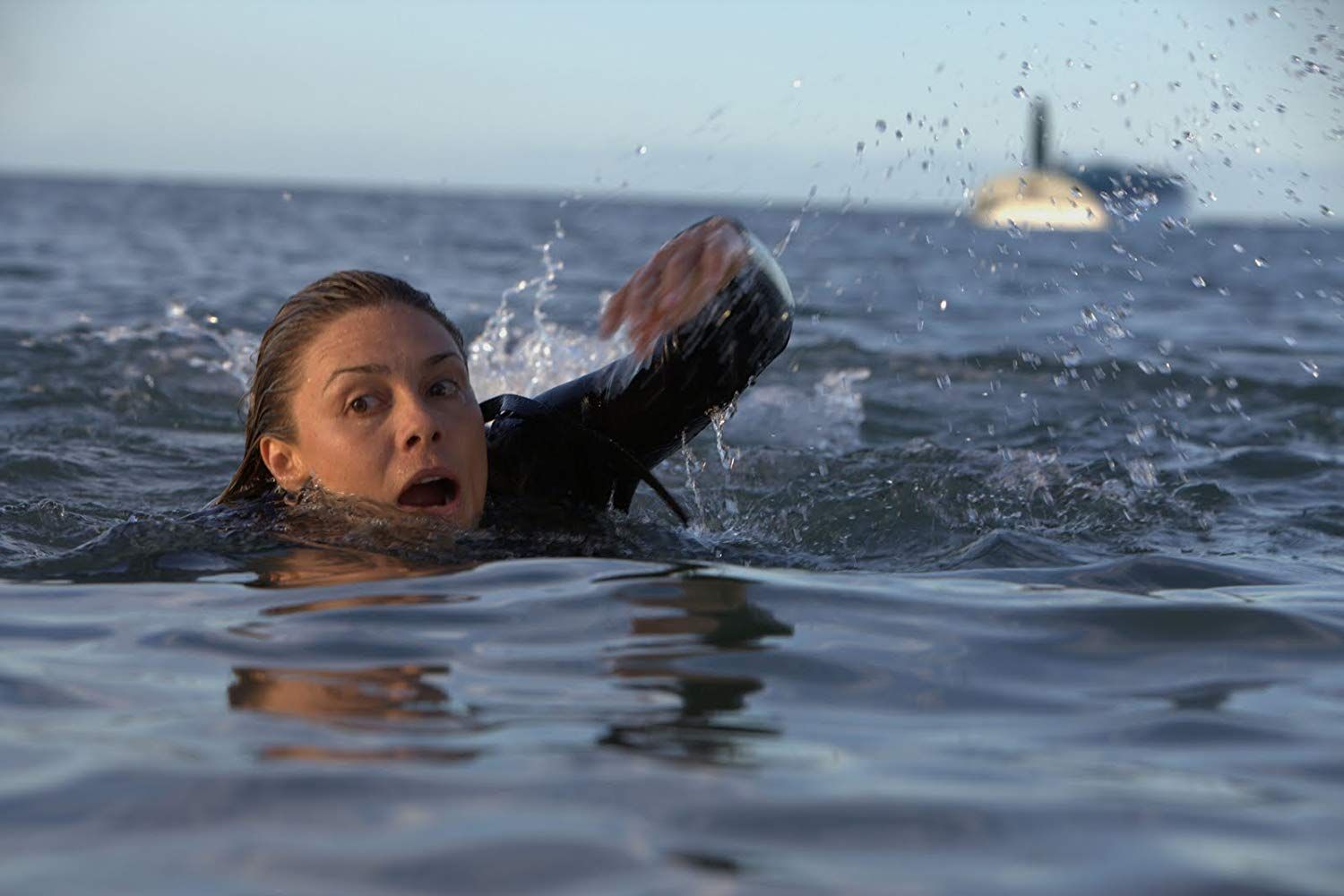 Run Time: 1 hr 34 min | Director: Andrew Traucki
Cast: Damian Walshe-Howling, Adrienne Pickering, Zoe Naylor, Gyton Grantley, Kiernan Darcy-Smith
The Reef is an impressive exercise in tension that does a lot with a little. The film follows four friends who set out to take in the sights of the Great Barrier Reef and find themselves stranded at sea when their boat capsizes. With the few supplies they salvage, they make the hard choice to swim out through shark-infested waters rather than wait around for the slim chance of rescue on their sinking ship. But once they're in the water, a blood-thirsty great white catches their scent and hunts them down one-by-one.
Writer/director Andrew Traucki takes just enough time to lay some dramatic groundwork before he unleashes sickening tension with the crash and never lets up, staging a slow burn until the shark's reveal, which is liable to take your breath away. The Reef was filmed with real sharks, and the first attack is a stunning, intensely anxious experience that will have you curling up your toes in fear. (No small thanks to the actors, who sell the terror with every guttural scream and ashen grimace.) There's one egregiously foolish character and the ending is a bit abrupt and cruel, but overall, The Reef is a tense, technically accomplished survival thriller with one seriously scary shark. — Haleigh Foutch
Suspiria (2018)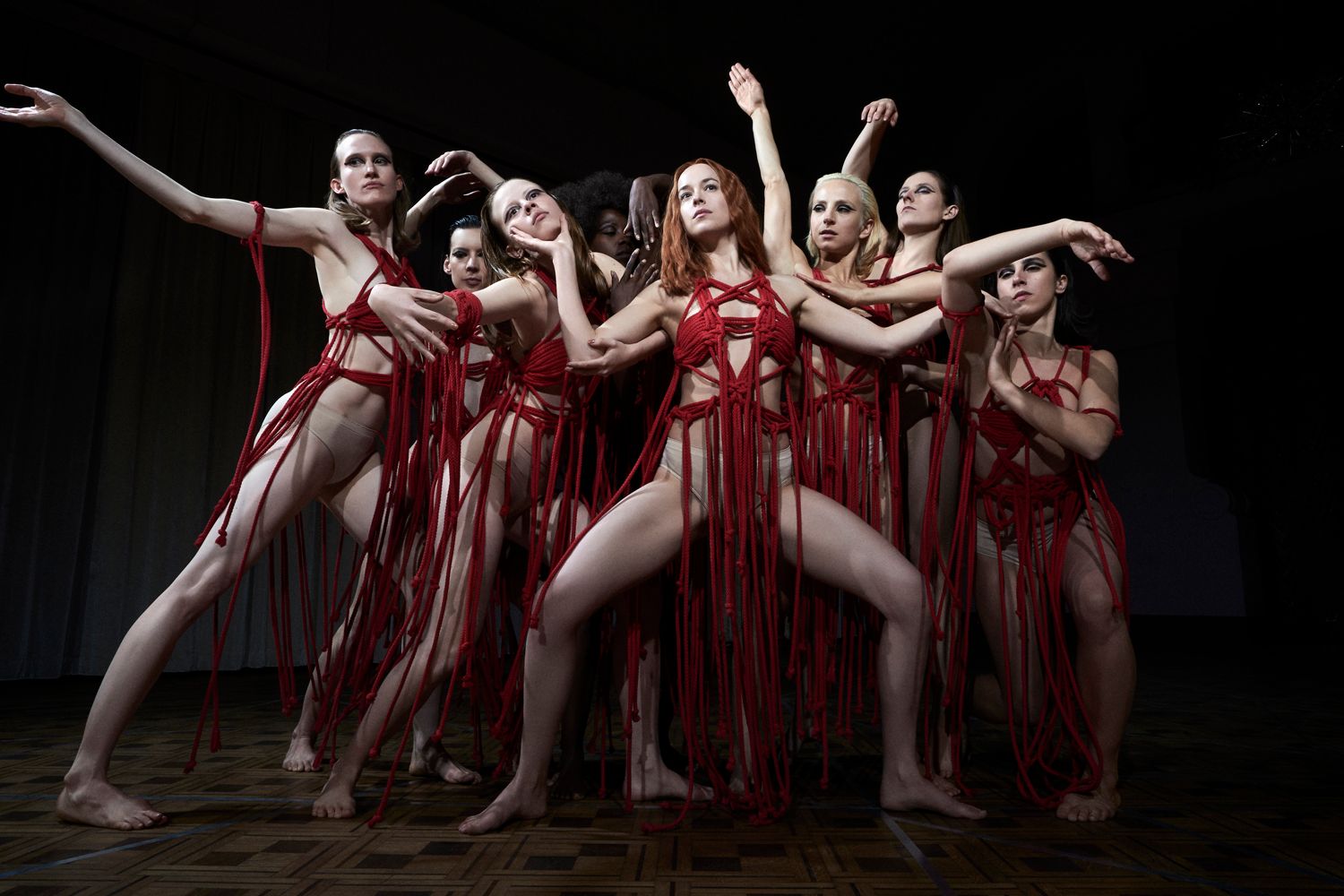 Run Time: 2 hr 32 min | Director: Luca Guadagnino
Cast: Dakota Johnson, Tilda Swinton, Mia Goth, Chloë Grace Moretz
Call Me By Your Name director Luca Guadagnino brings all his sensuality and artistry to 2018's Suspiria. More of a sibling film to Dario Argento's iconic horror classic than an outright remake, Suspiria depicts its powerful magical darkness through the context of generational strife and fascist powerplay, embedding the supernatural in the psychological to extraordinary results. Suspiria is a phantasmagoria of violence, magic, and movement that feels pulled from the old ways of some unknown ritual. Art, dance, horror, and the human spirit come out to play in Guadagnino's coven, conjuring the uncanny and a feeling of true witchcraft that's as stirring and profound as it is occasionally terrifying. Give yourself to the dance, indeed, because Guadagnino's film gives you no other choice. — Haleigh Foutch
Night of the Living Dead (1968)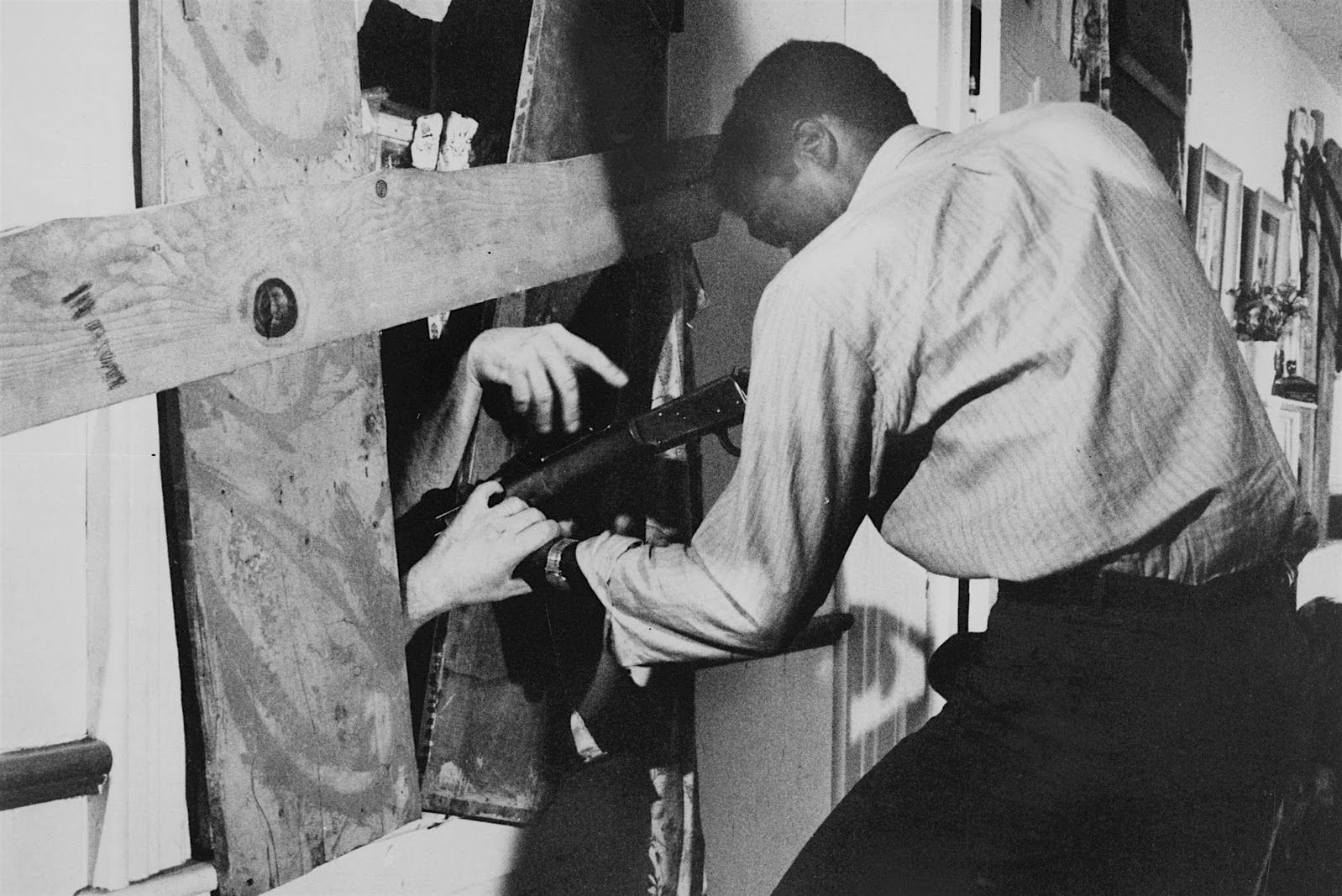 Run Time: 1 hr 36 min | Director: George A. Romero
Cast: Duane Jones, Judith O'Dea, Marilyn Eastman
The zombies in George A. Romero's Night of the Living Dead are called "ghouls" but nonetheless, this is the film that created the movie zombie as we know them: blank, thoughtless creatures who lumber around with vacant stares and barely retain any resembling sense of their humanity. For this reason, the thrill of the movie zombie has generally been in seeing how our heroes with brains dispatch them with great efficiency and cruelty. They're no longer human, after all.
However, re-watch Romero's film and try not to escape with having more sympathy for the "ghouls" than most of the humans. The living humans mostly only retain humanity's weakest learned attributes: prejudice, xenophobia, and selfishness. The most selfless non-ghoul we follow (Duane Jones) is famously shot—after valiantly fighting against the ghouls—simply because his skin color triggers a suspicious reaction to the man on the other end of the rifle. But Romero plants many other distrust of authority motifs throughout Night of the Living Dead. In 1968, recent public opinion on the war of Vietnam and in the police tactics during the Civil Rights movement had shifted to no longer give blanket trust of best intentions to law enforcement, generals, and soldiers. They're human after all, and many humans harbor ill intent to others. Just watch the burial of the once human ghouls who are dragged out by meat hooks and burned in a pile and try not to think of any xenophobic war or a horrific systemic view of the "other". —Brian Formo
Ginger Snaps (2000)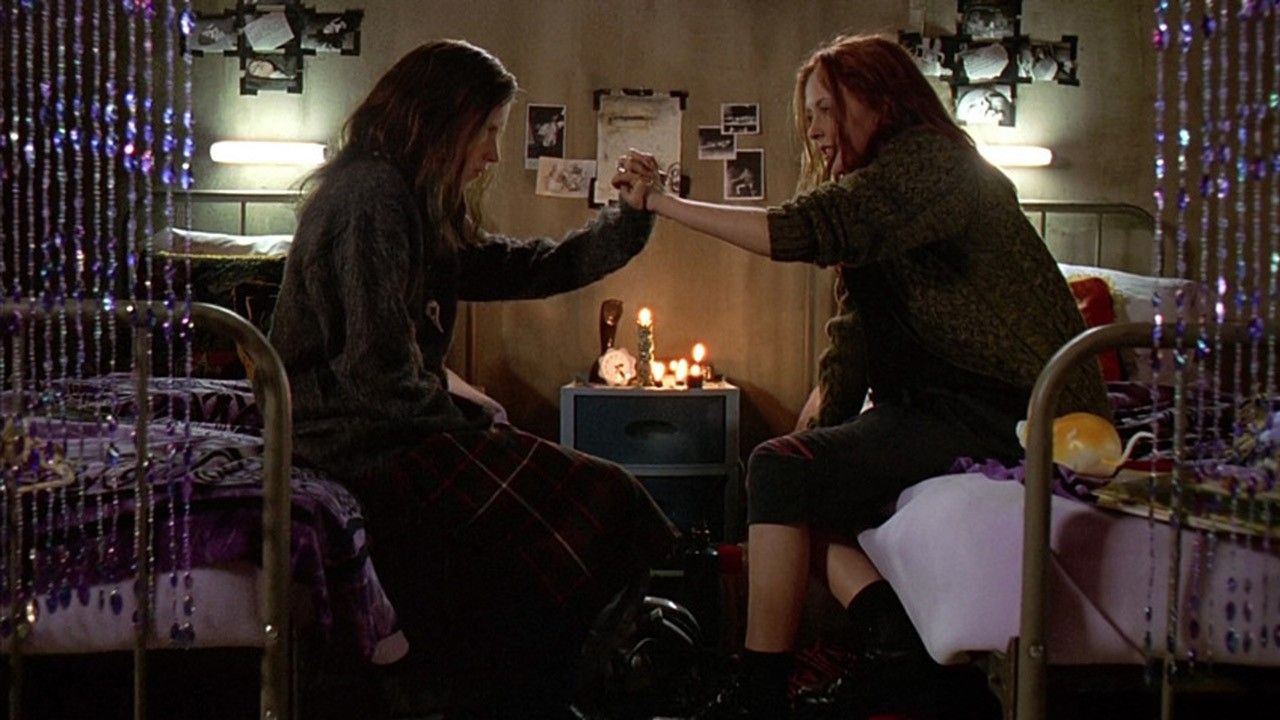 Run Time: 1 hr 48 min | Director: John Fawcett
Cast: Katharine Isabelle, Emily Perkins, Kris Lemche, Mimi Rogers, Jesse Moss
John Fawcett's spin on the werewolf mythos should be considered among the ranks of the modern monster classics, and easily one of the best werewolf movies, but outside horror circles it's too often forgotten. A coming-of-age tale via lycanthropy, Ginger Snaps tells an intimate story about two death-obsessed, co-dependent sisters who are slowly torn apart when the older girl starts to change after a werewolf attack. Ginger Snaps was one of the early adopters of the 21st-century trend to address female puberty by way of monstrous transformation (see also: Teeth, Wildling, Revenge, among many others), and it does so with great effect, but it's also a downright well-made horror film. The effects are on point, the characters are relatable and sympathetic (even those like the high school mean girl, the local drug peddler, and the horny teenage boy are treated with a dose of empathy), and the actors all committed in their pulpy roles. Ginger Snaps puts a clever spin on a lot of themes — sexuality, sisterhood, loneliness, outsider pride and the desire to belong — and in doing so, it puts a fresh spin on one of horror's most long-standing genres. —Haleigh Foutch
The Neon Demon (2016)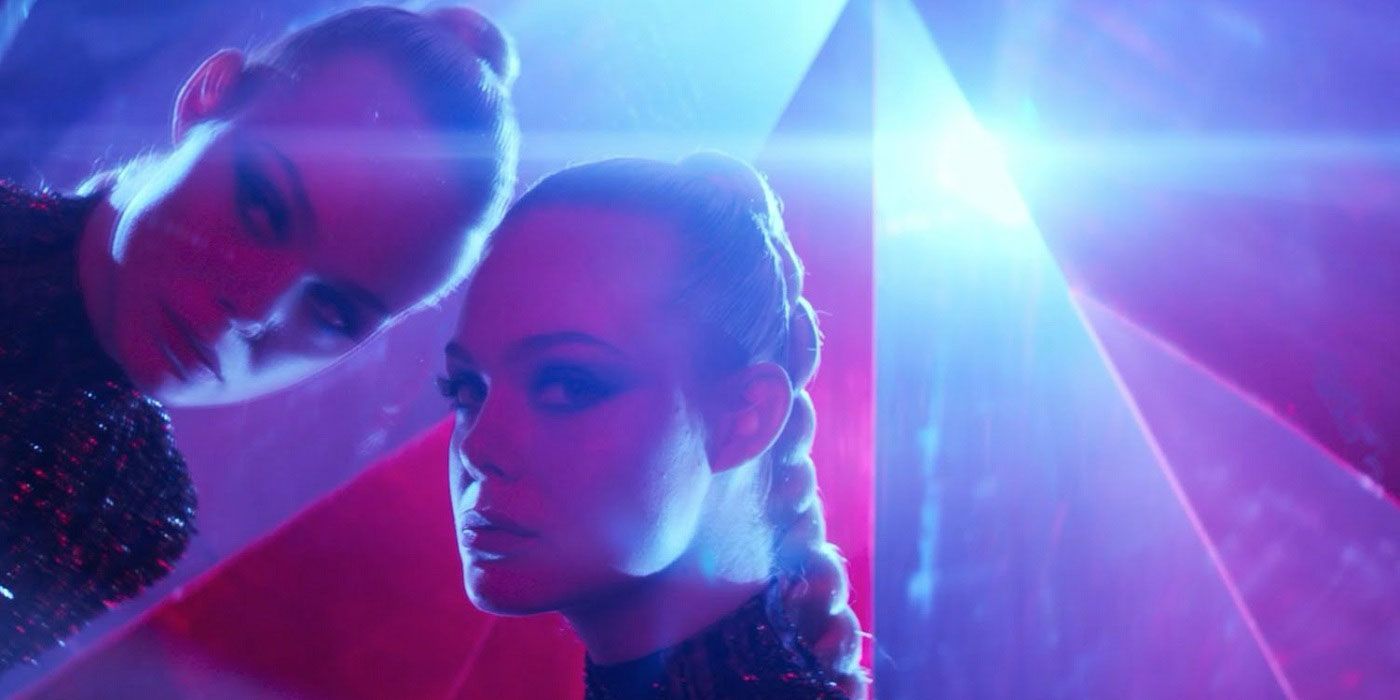 Run Time: 1 hr 58 min | Director: Nicolas Winding Refn
Cast: Elle Fanning, Keanu Reeves, Abbey Lee, Jena Malone, Bella Heathcote, Karl Glusman and Christina Hendricks
Nicholas Winding Refn certainly knows how to make a divisive movie. Like Only God Forgives before it, Refn's Neon Demon was jeered at Cannes and met with split response from critics and moviegoers alike. That's not too surprising. It's explicit and nebulous, and seemingly dedicated to make the audience as uncomfortable as possible as often as possible. It's also staggeringly beautiful, but leave it to Refn to make a shallow movie about the pitfalls of being shallow. Elle Fanning stars as Jesse, a manipulative underaged monster in the making who has "that thing" everyone wants, and she knows it. Rapidly climbing the ranks of the fashion industry, Jesse believes her own hype and goes full Narcissus, drawing the ire of three experienced industry pros who envy her youth, easy beauty, and immediate success. Along the way, shit gets truly crazy. The Neon Demon's got beautiful women basking in blood, it's got glorious Technicolor visions of cannibalism and self-worship, and it's got just way too much necrophilia. All the same, it's a stunning visual accomplishment and it never abandons character in favor of the shock, it embeds them in each other. The Neon Demon may not have a lot to say, but what it does, it says beautifully. — Haleigh Foutch
The Greasy Strangler (2016)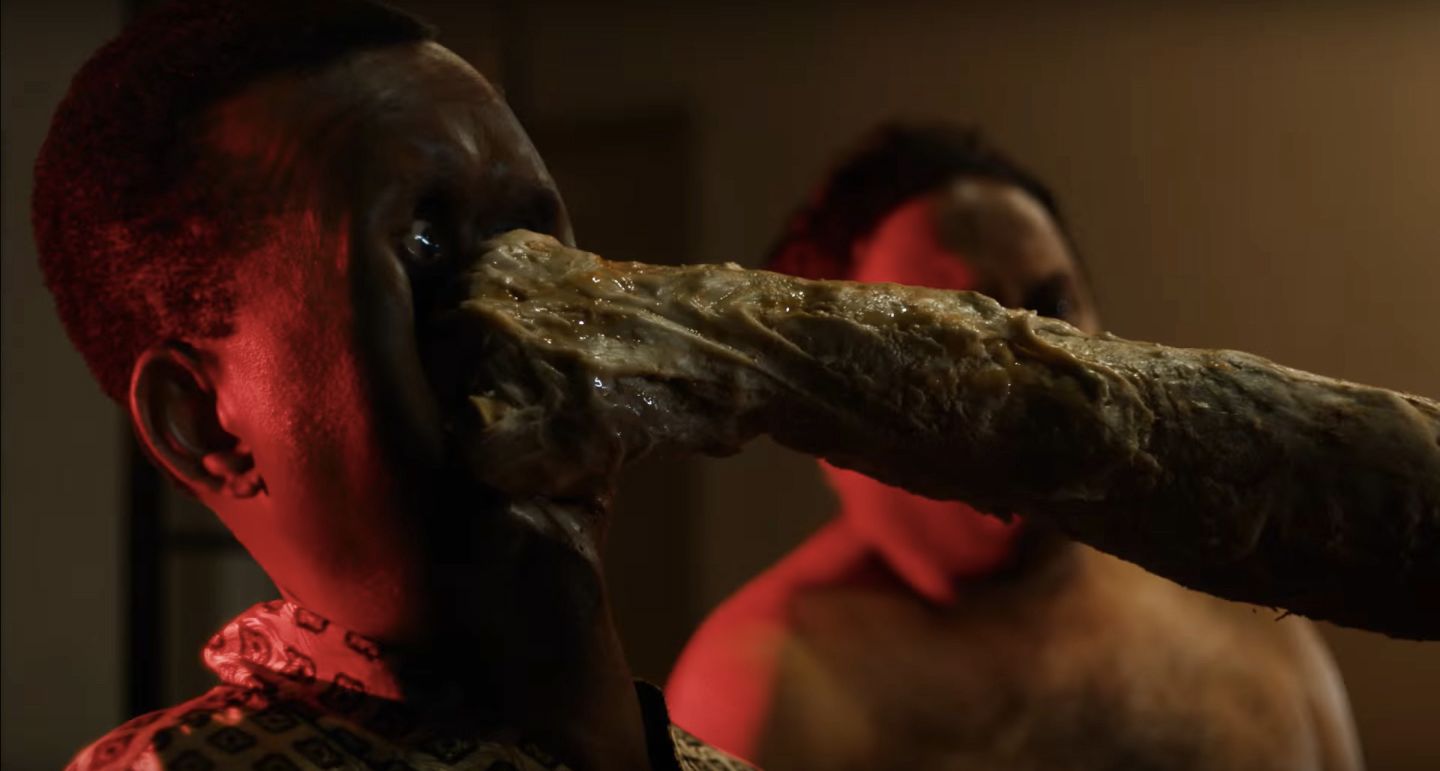 Run Time: 1 hr 33 min | Director: Jim Hosking
Cast: Elizabeth De Razzo, Sky Elobar, Michael St. Michaels
Decidedly not for everyone, TheGreasy Strangler is a blast, and I'm no bullshit artist. The feature film debut from Jim Hosking has incited a lot of pearl-clutching and gasps of horror since it debuted at Sundance earlier this year, and it's easy enough to see why — it's absurd, unapologetic, and indecent by just about every conventional standard, but the beauty of The Greasy Strangler is the fact that it doesn't care about conventional standards at all. Forget about photoshopping, and narrative guidebooks, and all the little safety boxes that have to be checked off when a film tries to be a four-quadrant picture. The Greasy Strangler feels like Grindhouse incarnate, a midnight movie sprung from the very soul of midnight movies to make you cringe and guffaw and quote one-liners you'll probably never be able to get out of your head. —Haleigh Foutch
Triangle (2009)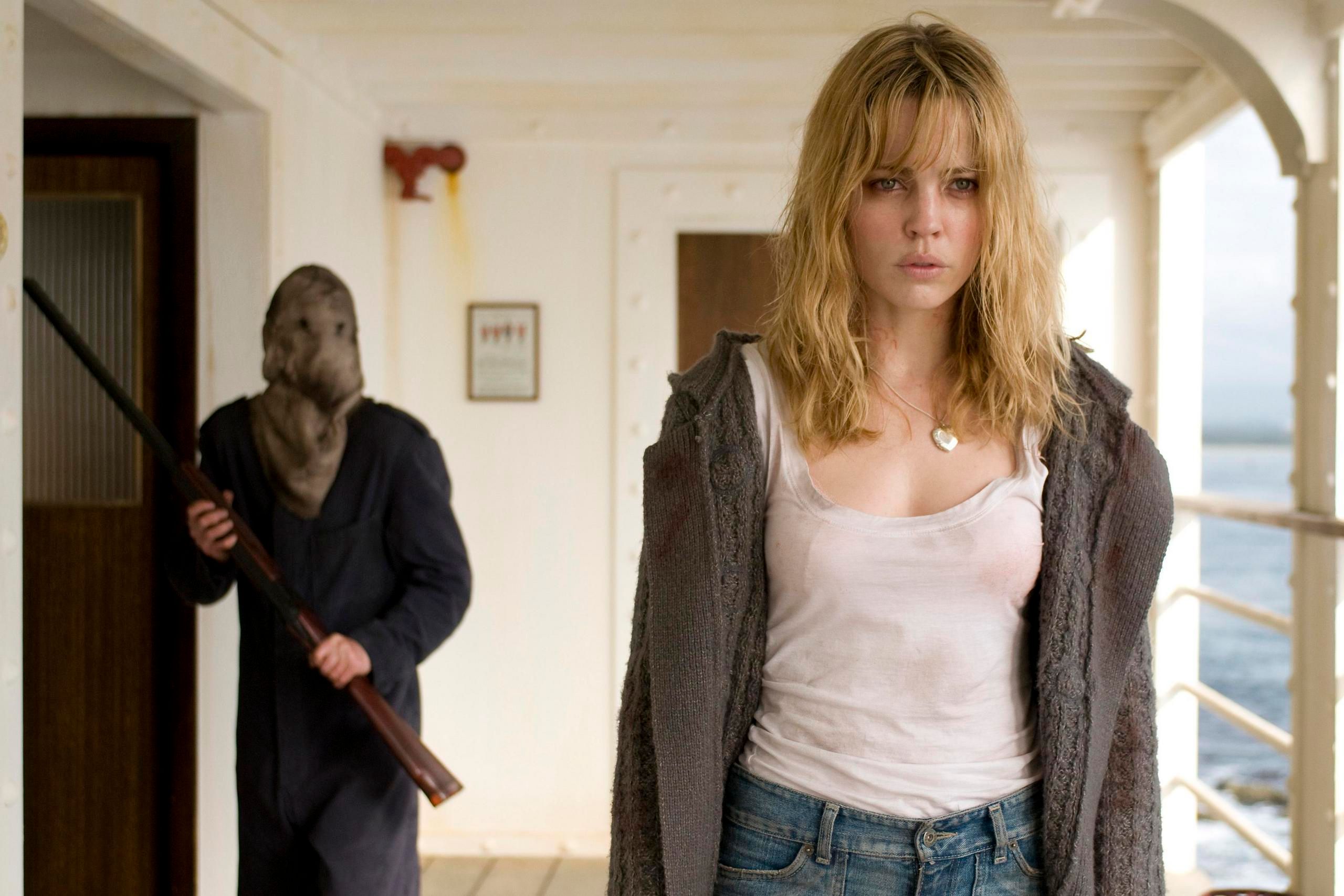 Run Time: 1 hr 39 min | Director: Christopher Smith
Cast: Melissa George, Liam Hemsworth, Joshua McIvor, Michael Dorman Rachael Carpani, Henry Nixon, Emma Lung
After putting a delightfully cheeky spin on the backwoods slasher genre with his 2006 films Severance, writer-director Christopher Smith got even more creative with his next film, the time loop mind-bender Triangle. Centered on Melissa George's Jess, a woman with an undisclosed source of agony behind her surface-level calm, Triangle sees a group of friends on a yachting trip through the Bermuda Triangle, where they escape to a passing ocean liner in the midst of a terrible storm. Once aboard, they find that the massive ship is abandoned, and what's worse, they're being stalked by a hooded murderous figure who appears to be the only other inhabitant on the vessel. It's difficult to talk about Triangle without giving away its many clever twists and turns, but a vicious time loop repeatedly thrusts the group into the nightmare scenario where Jess emerges at the heart of a mystery that might just hold the key to their escape. Smith makes the most of his twisty concept with an intricately designed narrative of overlapping timelines, and a number of striking and creative that showcase the horror of being stuck in a hellish time loop. — Haleigh Foutch
Source link