movie-reviews
Before 'The Consultant,' Check Out These Scene-Stealing Christoph Waltz Performances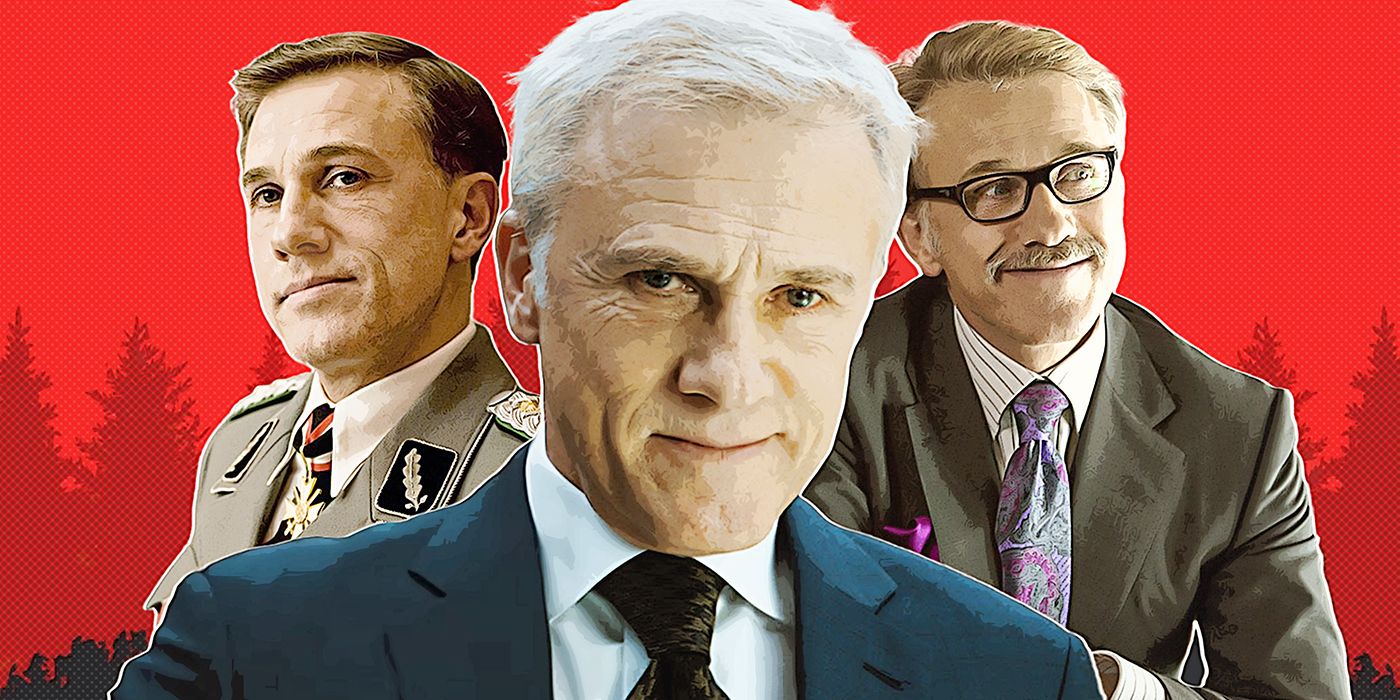 Unless you were familiar with a few obscure European television shows, you probably weren't aware of Christoph Waltz before his breakout turn in Quentin Tarantino's Inglourious Basterds. It wasn't long after the film's debut at the Cannes Film Festival, which won Waltz the Best Actor award, that he became recognizable throughout the artistic community. Not only was Hans Landa instantly among Tarantino's most iconic characters, but he quickly became ranked among the greatest cinematic villains of all-time.
It's no surprise that Waltz was instantly typecast in several other villainous roles, and it's for a good reason. While he's certainly an actor with an incredible range, Waltz has a unique ability to be both humorous and menacing that has led him to portray several iconic antagonists. He somehow manages to make both The Green Hornet and 2011's The Three Musketeers worth watching, and that's no easy task! Waltz continues to excel having recently directed his first feature film, Georgetown, proving that he could direct with the same nuance as he could act.
Christoph Waltz has another big role coming up in the new Amazon series The Consultant, which looks to be giving him another juicy bad guy part to eat up. Here are some of the quintessential Christoph Waltz movies that you need to see.
RELATED: A Guide to February's Exciting New TV Releases, From 'The Consultant' to 'Hello Tomorrow!'
Hans Landa in 'Inglourious Basterds' (2009)
Inglourious Basterds was Tarantino's first historical tale, and he doesn't shy away from the brutality of World War II and the Holocaust. The film's most iconic scene comes from Waltz at the very beginning, as Landa slowly increases the tension as he reveals that he notices the Jews attempting to escape him.
While Waltz consistently relishes in Tarantino's great dialogue, he manages to steal every scene while reminding the audience how cruel this man's evil really is. Seeing his shocking offer to compromise his position for the sake of escape perfectly sets up Landa's necessarily brutal fate.
Alan Cowan in 'Carnage' (2011)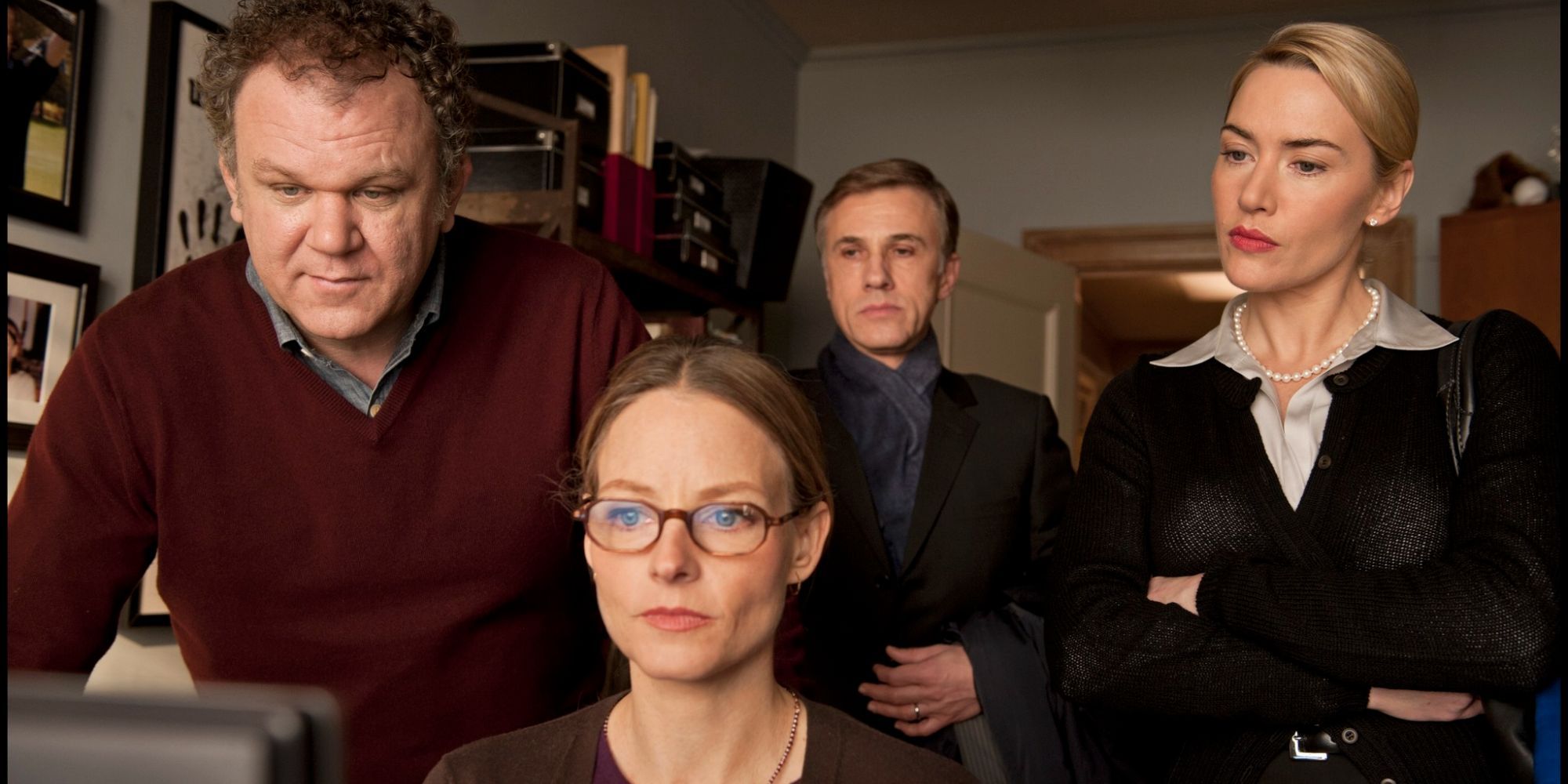 Waltz's brilliance for commanding the center of the screen is evident in Roman Polanski's Carnage, a comedy set in a single room with the precision of the play of the same name that inspired it. The film explores a well-intentioned meeting between two sets of parents that discuss their sons' playground brawl; Waltz and Kate Winslet are the shrewd, wealthy visitors to the charmingly simple home of Jodie Foster and John C. Reilly. Waltz allows the hilarious tension to stack up as each of his rude remarks exacerbates the tension.
August Rosenbluth in 'Water for Elephants' (2011)
It's no surprise that Waltz started off his career on the stage, as he has an inherent theatricality to him that makes his most memorable characters more engaging. He shows the art of performance in Water for Elephants, as who else would be perfect to play a carnival's ringmaster? His more sensational crowd performances are undercut by a few more nuanced moments where he shows compassion for the animals under his watch.
Dr. King Schultz in 'Django Unchained' (2012)
Waltz won his second Academy Award for Best Supporting Actor for Tarantino's western Django Unchained, which once again put him in the setting of a historical atrocity. However, Waltz's engaging performance as the German bounty hunter Dr. King Schultz was an oddly inspirational hero who uses his brutality against slave owners.
Waltz's chemistry with Jamie Foxx is terrific, but it's watching him go toe-to-toe with the particularly detestable Leonardo DiCaprio that shows two actors at the height of their power.
Walter Keane in 'Big Eyes' (2014)
Waltz fits right into the eccentric style of Tim Burton, but he manages to use his villainy to reflect on a true story. Walter Keane stole his wife Margaret's (Amy Adams) wife work for years as his own, and Waltz shows how this deceitful man preys upon a genius' innocence with his initial charisma. Waltz personifies toxic masculinity, as Keane's anger is the result of his internal jealousy.
Bert Hanson in 'Horrible Bosses 2' (2014)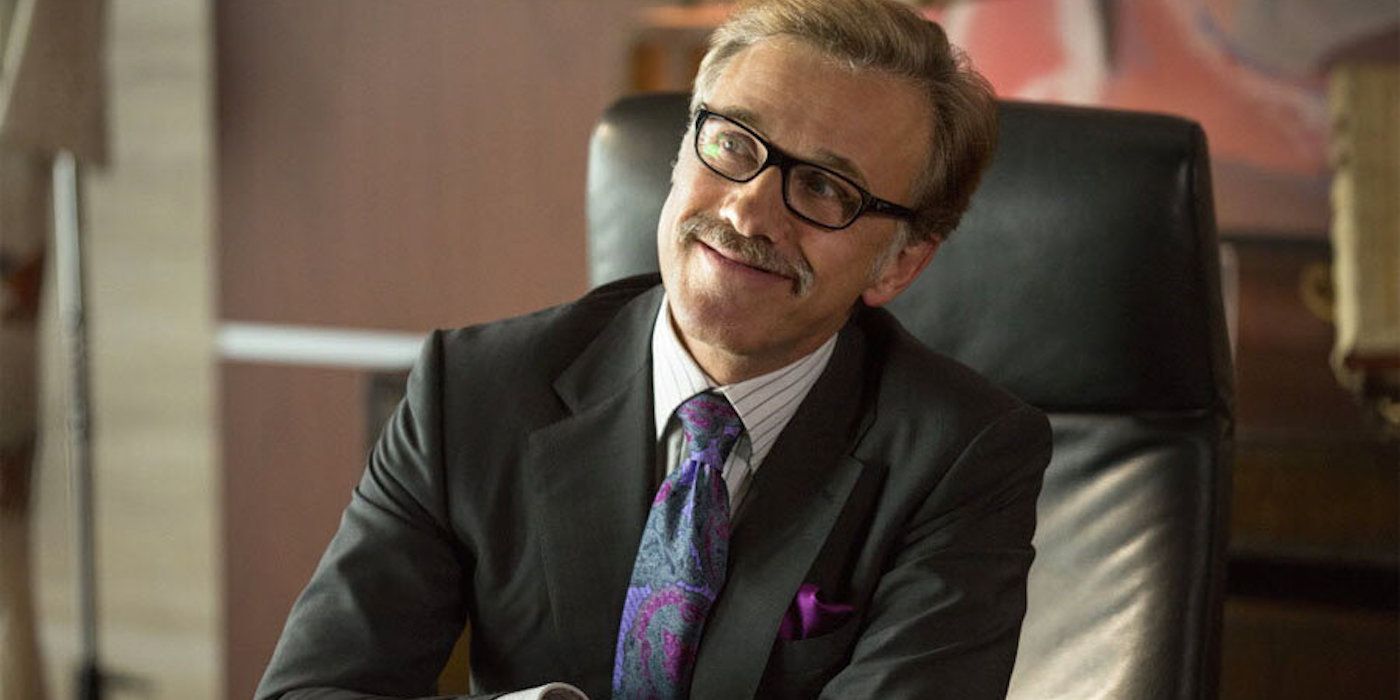 It's impressive that Horrible Bosses 2 managed to stretch the first film's premise out so well, as most comedy sequels quickly feel like retreads. It's odd how many great, Oscar winning actors appear in both films, and Waltz's role as the greedy manufacturing tycoon Burt Hanson didn't exactly cast him against type.
That being said, Waltz absolutely chews the scenery, and his obviously manipulative techniques make the central trio's ignorance even more hilarious. It's particularly fun to watch Waltz and Chris Pine play a hateable father-son duo; even if they're on opposite sides by the end, they're two sides of the same privileged coin.
Dr. Blofeld in 'Spectre' (2015)
Dr. Blofeld is certainly one of the most iconic Bond villains of all-time, as he's appeared in several 007 adventures since his debut in You Only Live Twice. Waltz manages to do something new with the character, characterizing him as a jealous son determined to bury Bond out of a childhood animosity.
Spectre is a slightly more crowd pleasing film than the previous Daniel Craig Bond films, and Waltz walks the delicate line between camp and intensity. He also returns for a single, unforgettable scene in No Time To Die that brings closure to the character.
Captain Léon Rom in 'The Legend of Tarzan' (2016)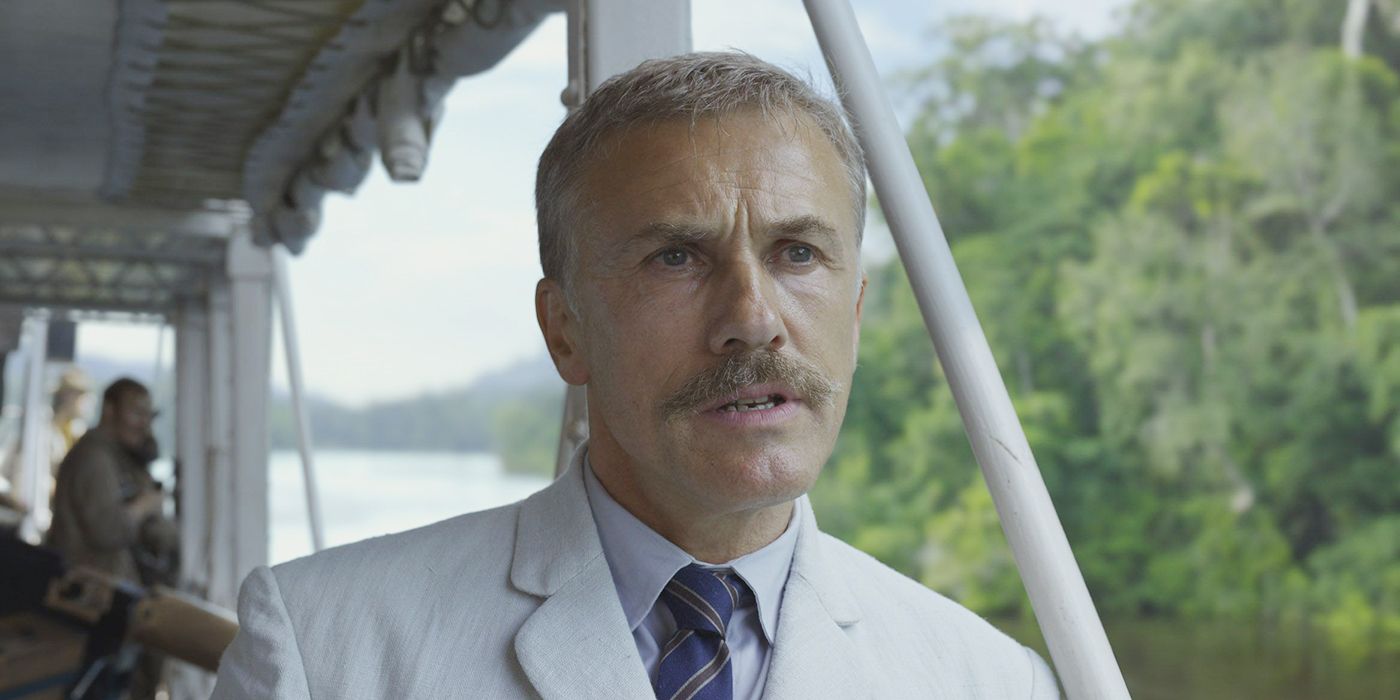 The Legend of Tarzan works so much better than it had any right to, as David Yates had just the right approach to modernize and reflect on the history of a character that has existed forever. Part of the film's magic is the way that it intertwines a more delicate understanding of history that is personified by Waltz's performance as the Belgian Colonel Léon Rom.
Rom is a tool of fascism sent to colonize Columbia, and Waltz uses his wickedness to good use by showing the evils of racism, slavery, and systemic hatred. Seeing Margot Robbie's quips as Jane mocks her captor allows Waltz to show the simplistic nature of a man with no love in his heart.
Dušan Mirković in 'Downsizing' (2017)
Alexander Payne's Downsizing is a bit of a disaster, as it awkwardly balances a number of thematic tropes and great actors with relatively little insight. However, there are sparks of brilliance in this odd story of a man (Matt Damon) who undergoes a procedure to shrink himself in order to live in a miniscule test community.
The best parts of Downsizing are those that show how quickly paradise can turn into hell, and Waltz has a great role as Damon's obnoxious neighbor. Waltz's casual disregard for manners makes for some of Downsizing's rarely hilarious moments.
Source link