movie-reviews
10 Underrated Movies Featuring Actors From The 'Star Wars' Franchise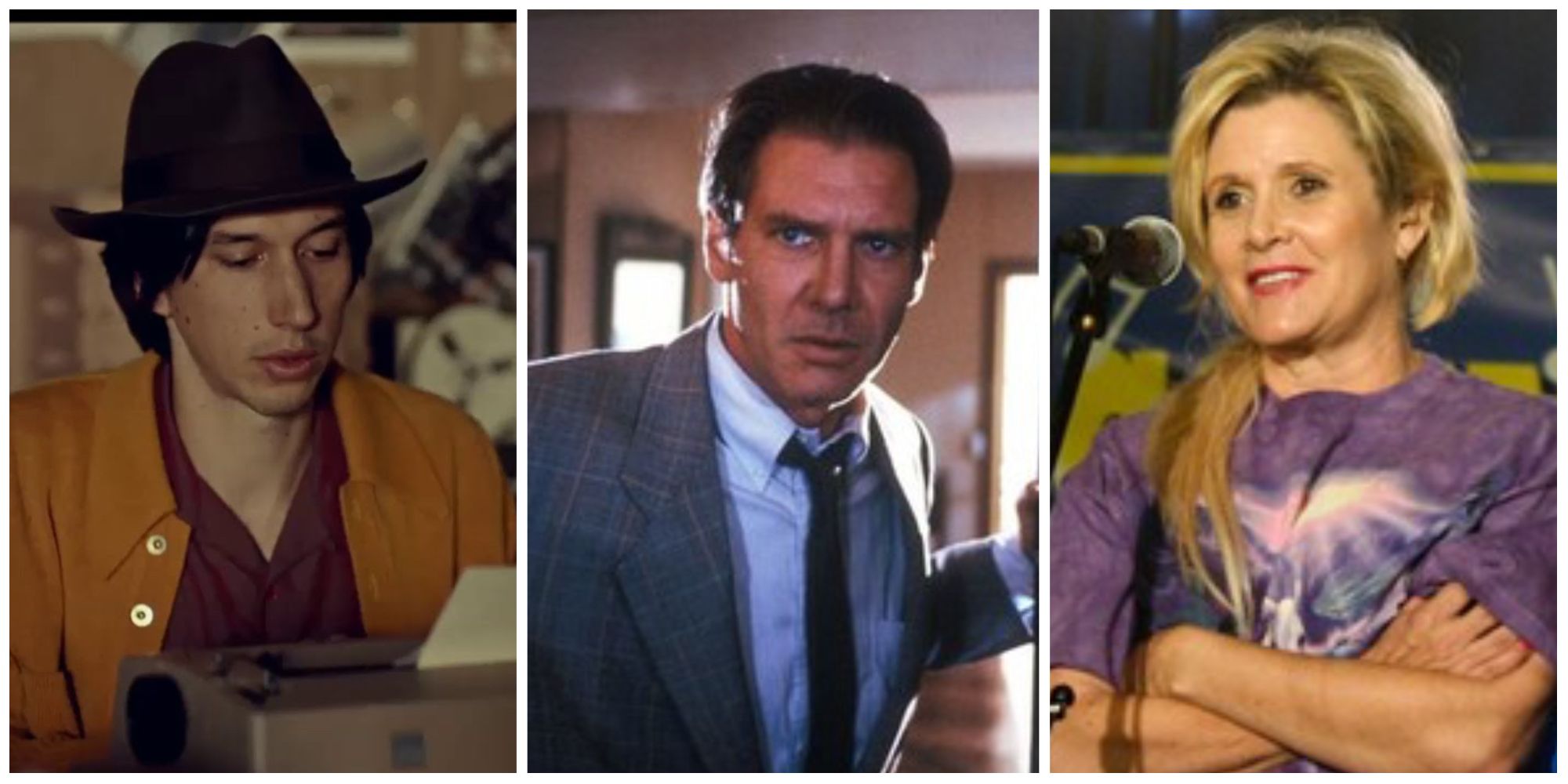 Encompassing 10 films in total and a string of other television projects, the Star Wars franchise is one of the biggest intellectual properties in all of entertainment. Created by George Lucas, the total box office revenue of the films combine to over $10 billion.
RELATED: Every Star Wars Show Made for Disney+ Ranked by IMDb Score
Almost every film of the Star Wars saga has been nominated for an Academy Award, all starting with 1977's landmark eponymous movie. The multimedia brand has attracted multiple high-profile actors over the years to appear in their films. While these actors may be known for their Star Wars roles, they have many overlooked films on their resumes as well.
1
'Shattered Glass' (2003)
While his career may not have aged as many would expect, Hayden Christensen was one of the most promising young actors in Hollywood during the early 2000s. Playing Anakin Skywalker/Darth Vader in Star Wars Episodes 2 and 3, Christensen's portrayal would receive mixed reviews. Around that time, Christensen would also star in Shattered Glass about a young journalist who resorts to fabrications to bolster his stories.
While Attack of the Clones and Revenge of the Sith's stilted dialogue didn't allow Christensen to fully showcase his skill as an antihero, Shattered Glass did. Charming and sly, Christensen plays the infamous journalist Stephen Glass with perfect delicacy. Sharply written and observed, Shattered Glass is the film Christensen should be known for.
2
'Frantic' (1988)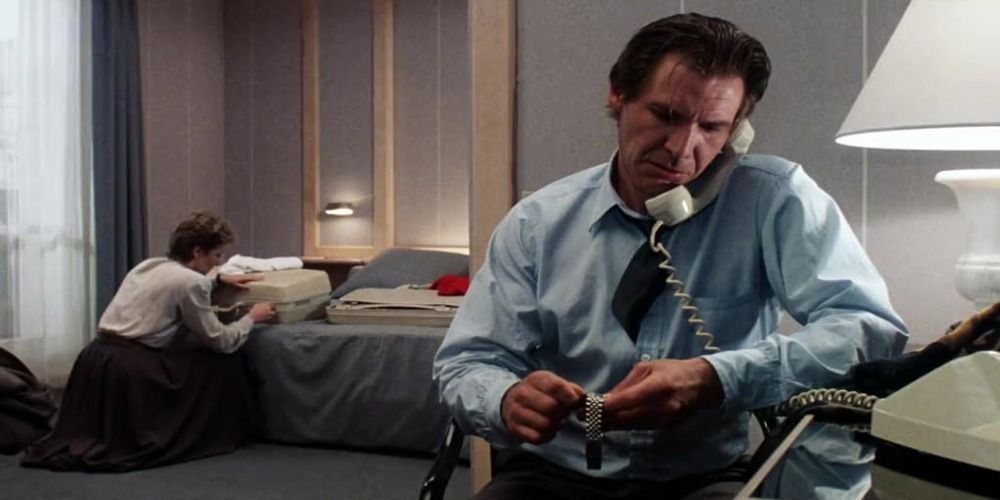 After having him appear in American Graffiti, Harrison Ford should have seemed a shoo-in for George Lucas to play Han Solo. Instead, the adventure star would have to beat out the likes of Al Pacino and Kurt Russell. During a hiatus from his Star Wars run, Ford would star in Frantic, which follows an American doctor trying to track down his wife in Paris who mysteriously disappears.
RELATED: The 10 Best Harrison Ford Movies, Ranked According to IMDb
The film follows a similar first-half ambiguous, second-half traditionalist thriller structure like other films such as 1997's Breakdown. Stylistic flourishes disallow Frantic to sway too far into the upper-class white man "why-is-this-happening-to-me" subgenre bracket. Not a box office hit like Ford's 1990 thriller Presumed Innocent, Frantic is a little more under the radar.
3
'The Big Red One' (1980)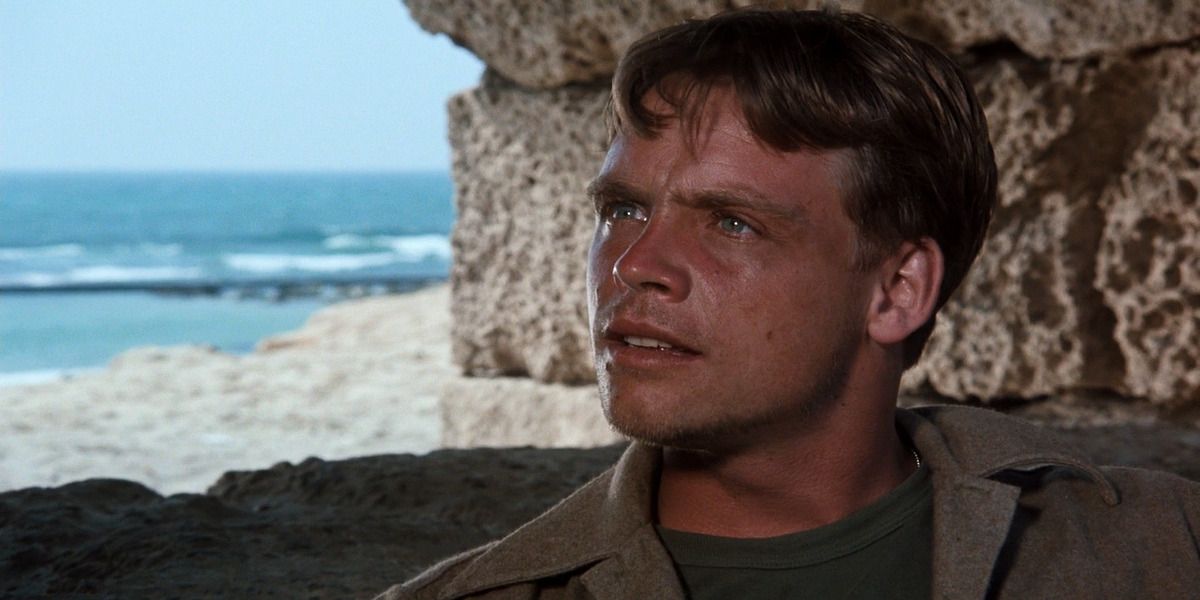 One of the most famed roles in cinematic history, Luke Skywalker would bring Mark Hamill unexpected fame when the film became a massive hit. Although his career never exploded like some of his co-stars, Hamill would appear in some good movies outside the Star Wars vortex, including The Big Red One, Samuel Fuller's 1980 war drama.
Through films like Shock Corridor and The Naked Kiss, Fuller would become one of the most successful American independent filmmakers of the 1950s through to the 80s. In his penultimate film, The Big Red One, Hamill would star alongside the likes of Lee Marvin and Robert Carradine. Heavily altered at the time, the low-budget film has gone on to be considered one of the greatest war films of all time.
4
'Annihilation' (2018)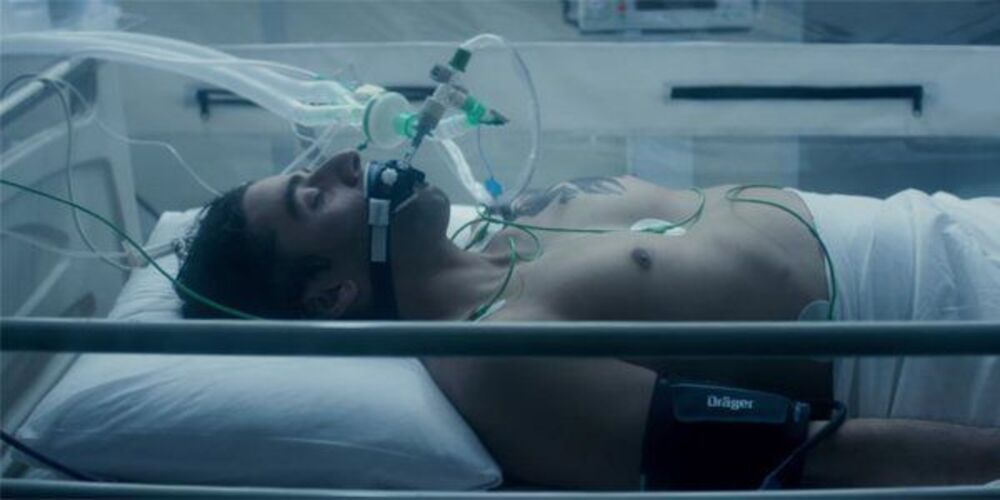 Already a well-respected actor from films like Inside Llewyn Davis and Ex Machina, Oscar Isaac's role as Poe Dameron in the Star Wars sequel trilogy would put him into another stratosphere of fame. After this fame, Isaac would re-team with Alex Garland to be part of the cast of Annihilation, a sci-fi thriller about a group of explorers who enter a mysterious, quarantined zone. Padmé herself, Natalie Portman headlined the cast.
While well received, Garland's challenging psychological puzzle didn't reach the same commercial success as other 2010s sci-fi masterpiece contemporaries such as Interstellar or Arrival. Perhaps that is because Annihilation is more pensive, more elusive. A box office washout, numerous publications have gone on to call Annihilation a future cult classic.
5
'Husbands and Wives' (1992)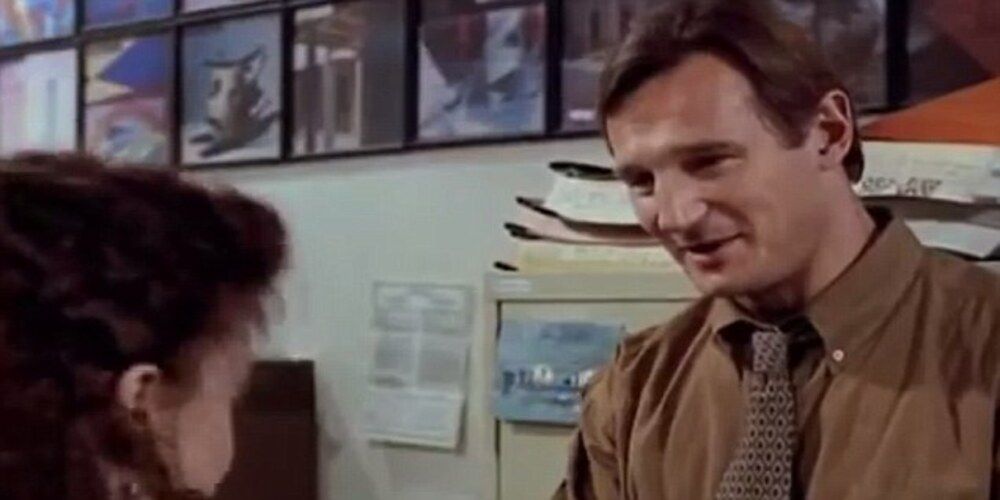 Liam Neeson has had a fascinating career. Now best known as an action star, Neeson started out as a gentle giant (he's 6'4″). One of the films that enhanced his image as a face of combat was The Phantom Menace where Neeson played the protagonist Qui-Gon Jinn. Before that, Neeson was recognized for films such as Husbands and Wives, Woody Allen's 1992 middle-aged relationship analysis.
Although a box office failure, grossing just over $10 million against a $20 million budget, Husbands and Wives is one of Allen's best films. In the film, Neeson plays the sensitive counterpart to the spiky other couples. A stark juxtaposition to his more famed roles like in the Taken franchise, Husbands and Wives is a reminder of Neeson's versatility and Allen's comedic brilliance.
6
'Smoke' (1995)
One of the newer additions to the Star Wars canon, Saw Gerrera wasn't introduced in the flesh until 2016's Rogue One: A Star Wars Story. However, appearing in the recent Andor, Gerrera, played by Forest Whitaker, has become a fan favorite. An accomplished actor, one of Whitaker's most underrated films is Smoke, which tells the interconnected stories of some New Yorkers.
RELATED: 25 Great 90s Movies That Time Forgot
Written by and based on the work of Paul Auster, the film is a beautiful relic of the mid-90s. Led by William Hurt and Harvey Keitel, the film is superbly acted and one of the best mid-budget successes of the decade. Whitaker appears in a supporting role, showcasing his inner strength as an actor that has made him one of the most prosperous of the past 40 years.
7
'The New Age' (1994)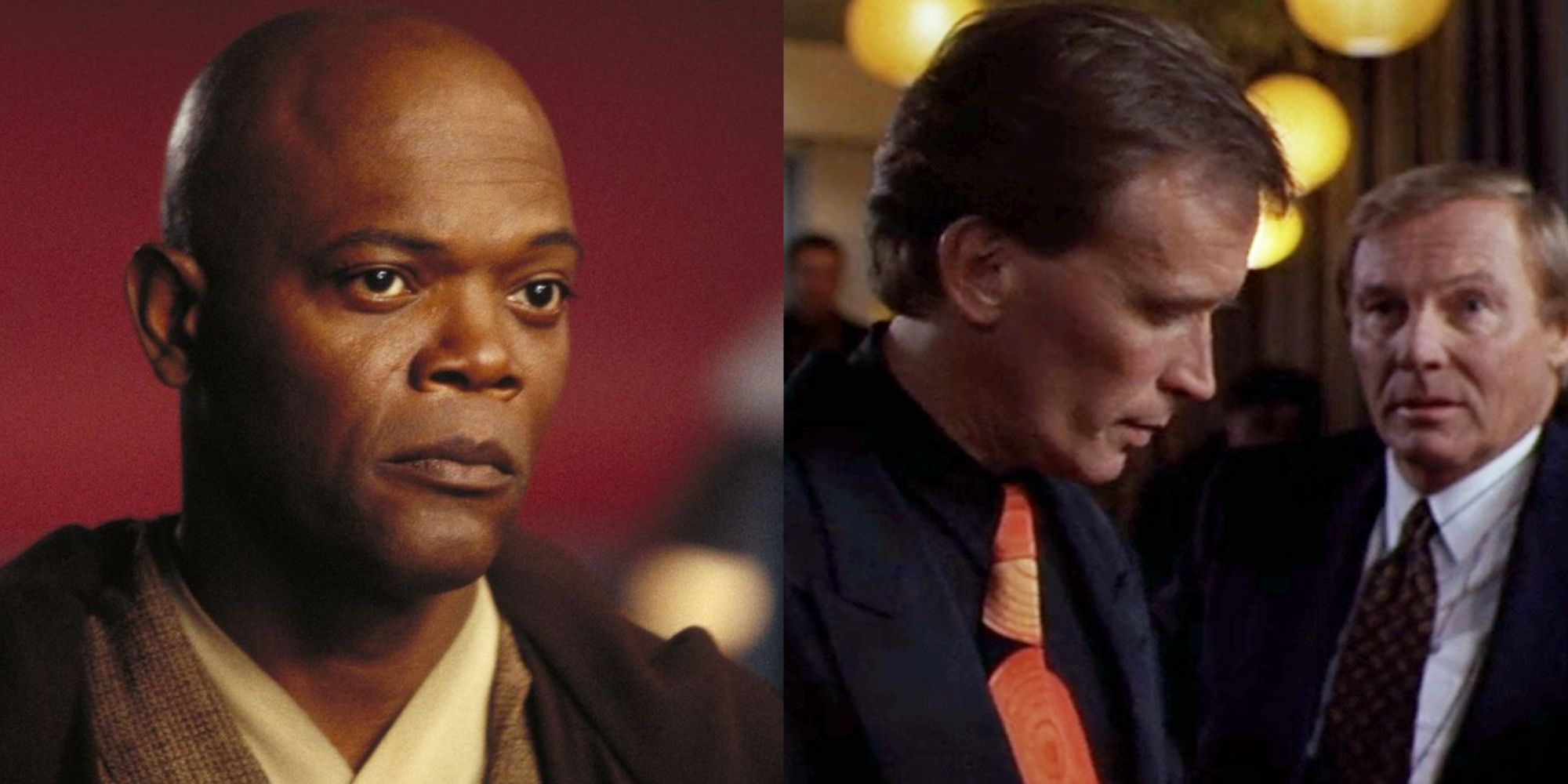 One of the highest-grossing actors of all time, Samuel L Jackson helped achieve that feat by appearing in the Star Wars franchise as Mace Windu. One of cinema's most iconic actors, Jackson also appeared in a number of really cool, eclectic projects in the 1990s including The New Age about a materialistic couple who go on a spiritual journey.
The film was written and directed by Michael Tolkin who, through his directorial debut The Rapture, had proven himself to be one of the most fascinating independent filmmakers around. Appearing in a small role towards the end of the film, Jackson is a force of nature as a vivacious telemarketing executive, with his appearance almost rivaling Alec Baldwin in Glengarry Glen Ross. Receiving mixed reviews at the time, some critics, such as Roger Ebert, would go on to call it one of the best films of 1994.
8
'25th Hour' (2002)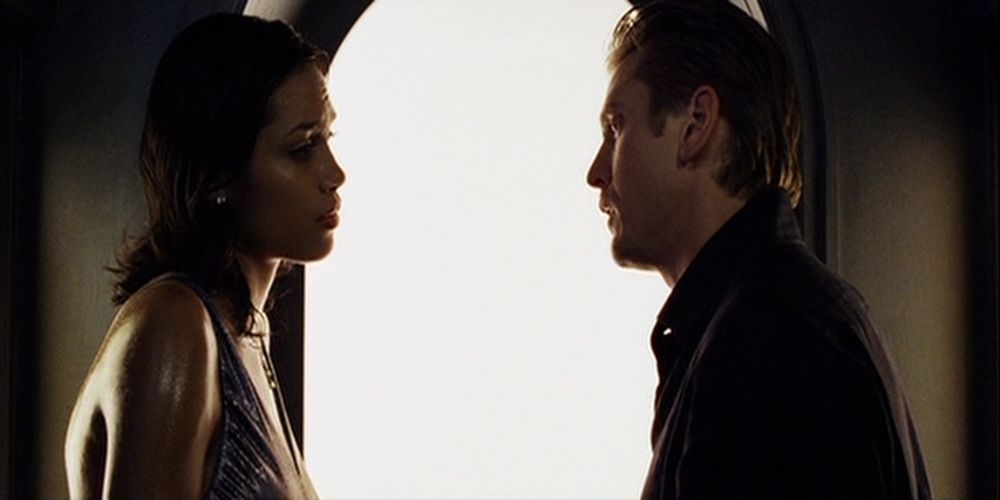 While initially disliked by fans and critics, Ahsoka Tano has slowly grown to become one of fans' most beloved recent Star Wars characters. Portrayed by Rosario Dawson, Tano first appeared as a supporting character in Star Wars: The Clone Wars. Starting out in the controversial drama Kids, one of Dawson's all-time best films is 25th Hour, which follows a New York drug dealer during his final hours before he's sent to prison.
Only 24 years old, Dawson's turn is outstanding in Spike Lee's post-September 11 ode to the city he reveres. The film combines Lee's usual visual dazzle with really powerful storytelling and includes one of the great monologues of the 21st century. Retroactively regarded as one of the best films of the 2000s, 25th Hour is a marvel, and Dawson's performance is an integral reason why.
9
'While We're Young' (2014)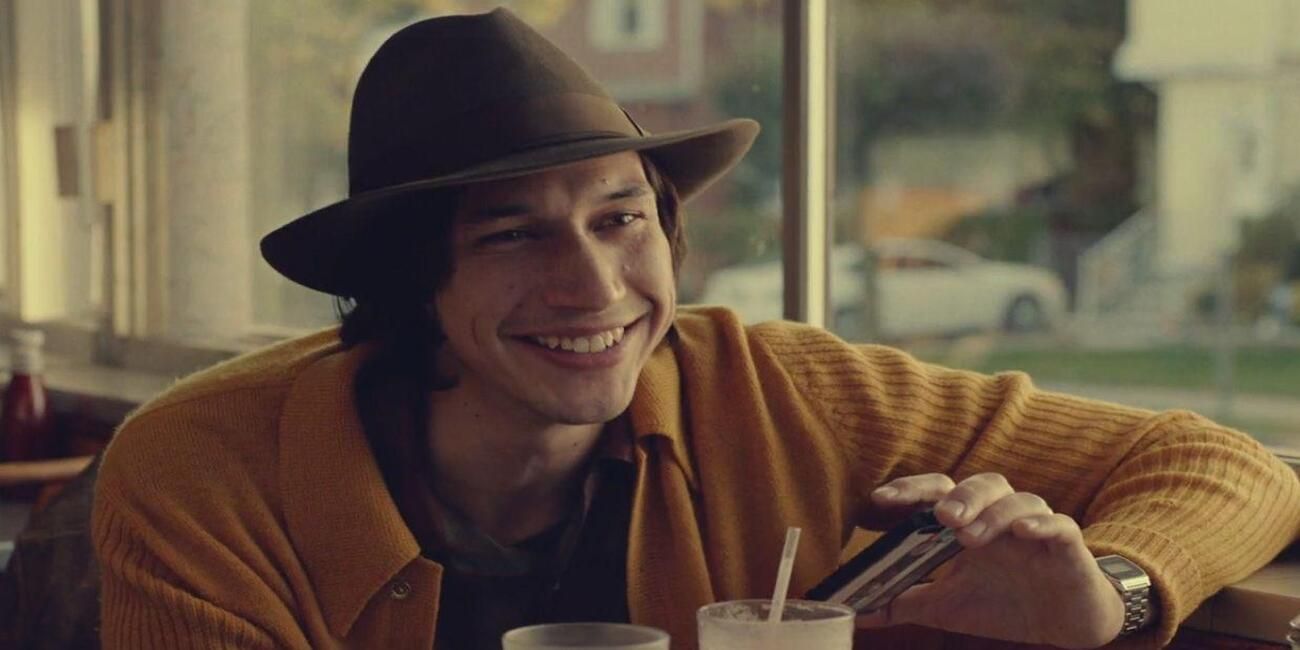 Before his universally beloved turn as antagonist Kylo Ren, Adam Driver was mostly an esteemed, rising character actor. After appearing in side roles in acclaimed movies like Lincoln and Frances Ha, his role as Kylo Ren would make Driver a full-blown star with his first appearance grossing over $2 billion. The year before his Star Wars introduction, Driver would appear in While We're Young, about a middle-aged couple's new friendship with a younger pair.
RELATED: Every Noah Baumbach Film, Ranked
While We're Young was the second collaboration between Driver and Noah Baumbach, a relationship they would rekindle in films such as Marriage Story and the recent White Noise. The film is a pleasurable comedy that explores Baumbach's middle-aged grievances. Littered with Baumbach's typically keen observations, the movie allows Driver to portray a different kind of adversary.
10
'White Lightnin' (2009)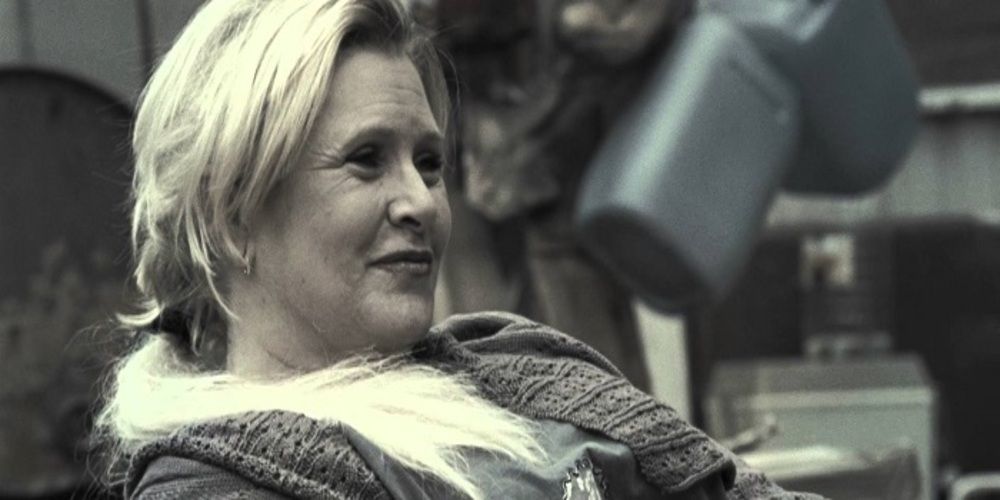 Although a limited filmography dispersed with cameos and smaller roles, Carrie Fisher is a silver screen legend. A speaker, screenwriter, ghostwriter, and actor, Fisher grew to fame as Princess Leia, widely regarded as one of the most influential female action heroes of all time. However, one of her most interesting career roles was White Lightnin', a semi-biography of cult figure Jesco White.
The subject of 3 documentaries, White is a somewhat legend, known as the 'dancing outlaw'. The film is unconventionally shot and told, interspersing dreams and voiceover with graphic violence. It is also exceptionally well-acted, with Edward Hogg brilliantly portraying White and Fisher playing his older lover. While it trails off a bit at the end, White Lightnin' is a wholly unique and worthwhile film-watching experience.
NEXT: 10 Iconic Actors You May Have Missed In the 'Star Wars' Franchise
Source link