Cars
Uno Minda Q1 FY23 PAT up 826% YoY to INR 139 crores – ET Auto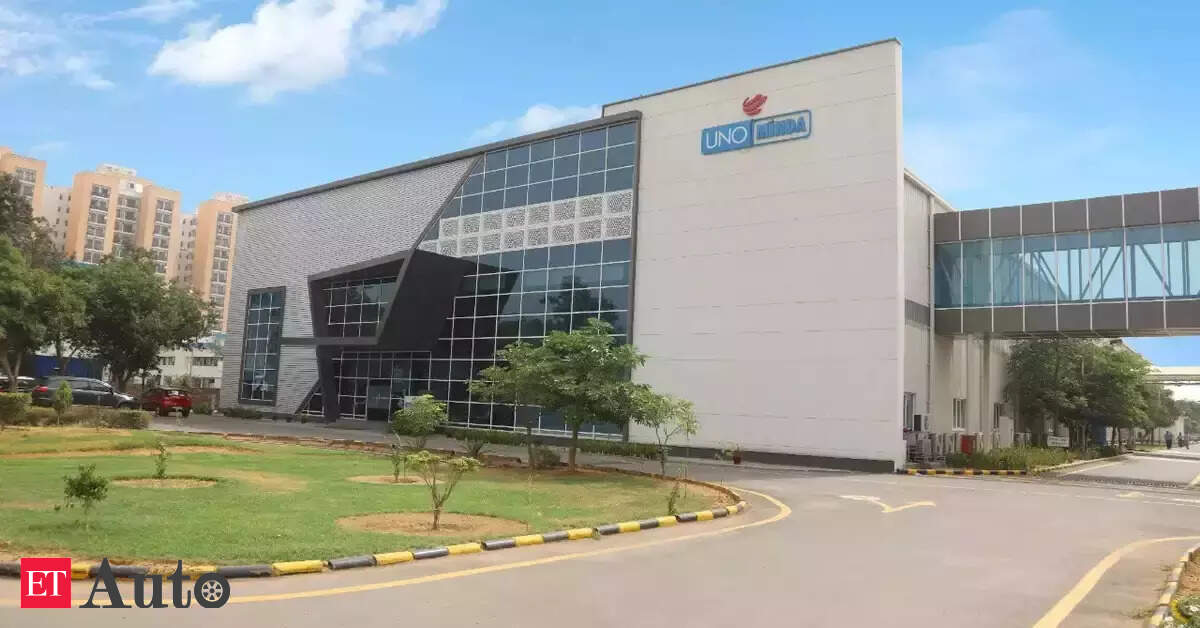 New Delhi:
Uno Minda
limited (Uno Minda), formerly
Minda Industries Limited
, on Monday reported consolidated quarterly revenue at INR 2,555 crores in Q1 FY23 as against INR 1,603 crores for Q1 FY22, registering a rise of 59%. It grew by 6% QoQ compared to INR 2,415 crores in Q4 FY22.
The company witnessed growth in almost all its businesses, especially the Alloy Wheel division. The company continues to outperform the industry with a growth of 59% against the industry volume growth of 37% YoY basis.
The EBITDA for Q1 FY23 was at INR 266 crores with a growth of 81% from INR 147 crores in Q1 FY22.
Profit before tax for Q1 FY23 was at INR 159 crores as against INR 44 crores in Q1 FY22. Meanwhile, PAT for Q1 FY23 stood at INR 139 crores as against INR 15 crores in Q1 FY22.
Nirmal K Minda, CMD, Uno Minda, said, "Having seen some challenging times for the last couple of years, the auto industry is now poised to grow with the gradual ease in supply-side constraints, an array of new launches across the OEMs and product segments, higher acceptance and penetration of EVs in the market. At Uno Minda, we are well placed to ride this new wave of growth with our diversified and technological advance product portfolio."
The company also informed that it has started commercial operations of 60,000 wheels'per month expansion capacity in Bawal, Haryana, as well as in the new lighting plant in Ahmedabad, Gujarat.
Starting with a low voltage EV product band of 48V to 72V, the company has now progressed to serve band of 48V to 96V. It has also started serving mini-light commercial vehicles.
The company also announced incremental order wins from electric vehicle OEMs having annual peak revenues of INR 470 crores. With these orders, the total peak annual value for orders received by the company from EV OEMs to date stands at INR 980 crores with almost 52% orders for EV-specific products.
Sunil Bohra, CFO, Uno Minda, said, "Uno Minda has delivered consistent growth over the years. We have continued our outperformance in Q1 FY23 as well. The company has strengthened its existing businesses with increased kit value, increasing SOB with customers and at the same time has successfully ventured into new technology products. With the EV industry gaining momentum and our readiness to serve the best-in-class products, we are optimistic about capturing a dominant share of the market going forward."

Also Read: