Cars
RattanIndia Enterprises completes acquisition of EV company Revolt Motors, Auto News, ET Auto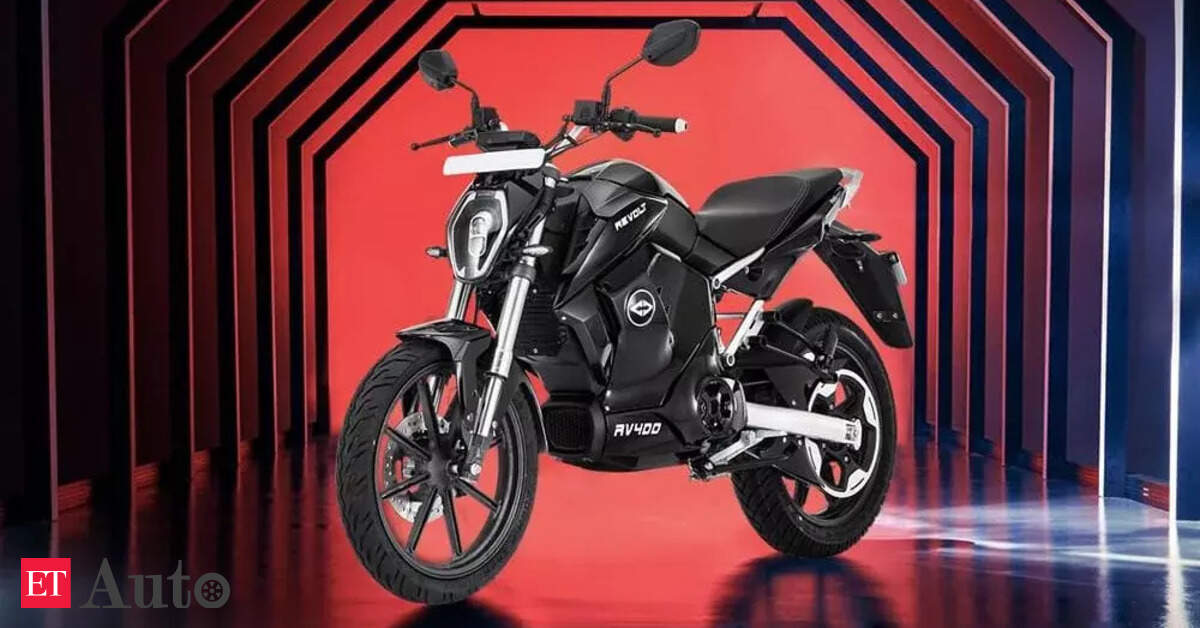 New Delhi: RattanIndia Enterprises Limited has completed acquisition of 100% shareholding in the electric motorcycles company Revolt Motors and it will be a wholly-owned subsidiary of NSE/BSE-listed RattanIndia.
Revolt Motors is the highest selling electric bike in the country with its manufacturing facility in Manesar, Haryana. It has 30 dealerships spread across the country. With this 100% acquisition of Revolt Motors, RattanIndia Enterprises seeks to scale up Revolt's growth and make it the largest EV two-wheeler company in the country.
Revolt Motors flagship model RV400 has good robust demand and is by far the most technologically-advanced bike. The AI-enabled electric motorcycles capture millions of data points per second over-the-air to deliver a great driving experience to the riders. Revolt bikes, also known for their superior build quality, have already completed over 20 crore km on Indian roads.
Mrs. Anjali Rattan, Business Chairperson, RattanIndia Enterprises Ltd., said, "The country needs environmentally sustainable mobility solutions and Revolt will surely be a leader in this transformation. We are very excited and fully geared up to make Revolt the largest EV motorcycle company in the country."
With an aim to create a future of AI enabled next-gen green mobility, Revolt bikes run on 3.24kWh lithium ion batteries with 0% fuel residue. The Revolt EVs are eco-friendly, green and clean and these lithium-ion batteries not only reduce emissions, but also enable an uncompromised performance with top speeds of 85 km/hr. The batteries with a single charge of 4 hours have a range of 150 km.