Cars
Mercedes expects India to help lead all-electric switch – ET Auto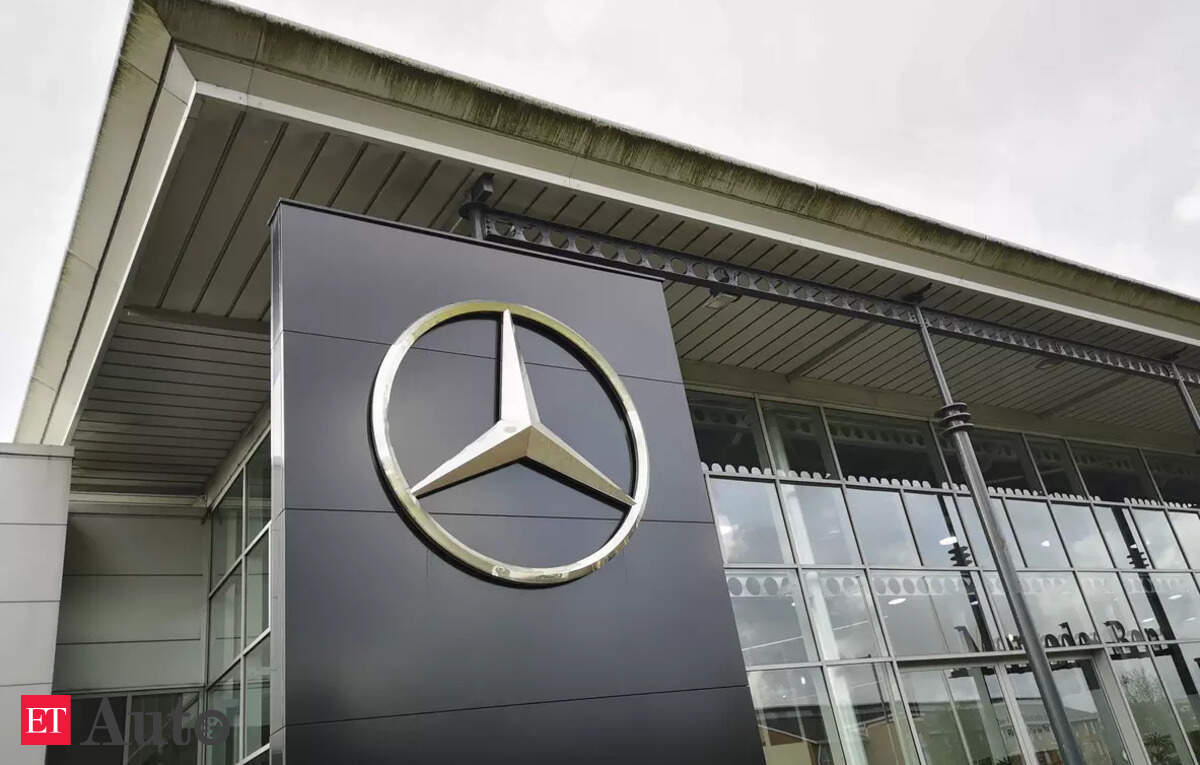 Enthused by better-than-expected demand for electric vehicles (EVs), German luxury carmaker Mercedes Benz is looking at driving in four more vehicles in the next one year to meet the needs of Indian buyers.
"We are very happy with the development of EVs in the Indian market. We expect 25% of our total sales to come from EVs in the next four years," said Matthias Luehrs, head of region overseas, Mercedes-Benz AG.
"We are moving towards an all-electric future by 2030-2032. We expect the transition in India to also gather pace. However, if there are some markets, which may still need an ICE (internal combustion engine) car, we will remain flexible." Mercedes Benz India currently offers EQB, EQC, EQS – 53 AMG and EQS 580 with waiting periods of three to six months. India was the fastest growing market for Mercedes Benz, with a volume growth of 41% in 2022, and key to sales expansion in the region, said Luehrs.
The company plans to launch 10 new models in an attempt to grow in double digits in 2023. EVs will be among the key pillars of its product offensive.
In the ICE (internal combustion engine) segment, the new generation GLC and GT63 AMG e-Performance with plug-in hybrid technology will be launched shortly.
India is the fifth largest market in the region overseas for Mercedes Benz, accounting for 20% of the company's overall sales. It is also the company's largest market worldwide with a completely knocked-down plant.
Luehrs, who was in India for a business review meeting for the first time since the outbreak of the Covid-19 pandemic, said India is among the most important markets given the structural developments being seen in the customer set.
"The Indian market has already crossed the pre-Covid levels and we are looking at another year of healthy growth. Some of the other markets around the world are still growing at 3-5% and yet to breach pre-Covid levels," said Luehrs. "This market has seen structural changes, the average age is getting younger and there is a higher share of women buyers. We are very well placed to capitalise on the future growth of this market."
Mercedes Benz India sold 15,822 cars in 2022 – the highest ever since commencing local operations. The company has pending bookings of 4,500 units.
"The chip crisis is not over yet, we are not out of the woods yet, but it is a lot more plannable," said Luehrs. India is expected to be among the top three growth markets for Mercedes Benz AG in 2023, he said.
Source link