Cars
Bengaluru: Automated driving test track likely in Devanahalli – ET Auto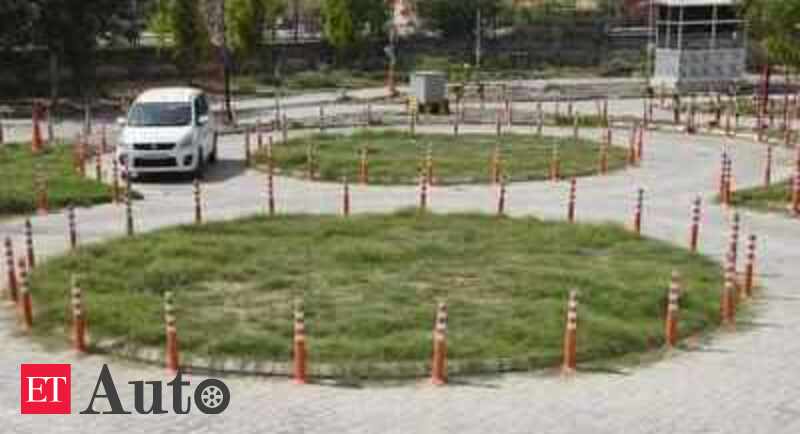 BENGALURU: Following a PIL in the high court exposing chinks in issuing of driving licences, the transport department has decided to expedite the setting up of automated driving testing centres in the state.
In Bengaluru urban, Regional Transport offices are located in Koramangala, Rajajinagar, Kasturi Nagar, Yeswantpur, Jayanagar, Mallathahalli (Jnanabharathi), Devanahalli, Yelahanka, Devarachikkanahalli (Electronics City), Bhattarahalli (K R Puram) and Chandapura. However, ADTCs are operational in only two places in Bengaluru – Jnanabharathi and Electronics City.
L Narendra Holkar, additional commissioner (enforcement & e-governance), said: "We want to set up ADTCs in all RTOs, but there is a shortage of land within the city. We need at least 4 acres. We have land in Devanahalli so we are planning one there."
Experts said ADTCs ensure DL issuance is more efficient, transparent and stringent since there is no manual intervention. Transport department sources said the success rate of DL applicants in ADTCs is less compared to the manual-testing tracks.
"The riding and driving skills are monitored through radio frequency identification technology and CCTV cameras," said an official.
Transport officials said they are planning ADTCs in each district. While they are operational in Mysuru, Kalaburagi and Shivamogga, construction is on in Hassan, Dharwad, Raichur, Mangaluru and Belagavi. "We plan to set up ADTCs in Ballari, Gadag, Madikeri, Hospet, Chikkodi, Kolar and Udupi," said Holkar.
Two weeks ago, a PIL filed by Gowrishankar S, a city resident stated in the Karnataka high court that Rule 15 of Motor Vehicles Rules is not being fully followed while issuing licences.
Rule 15 of the Central Motor Vehicle (CMV) Rules, 1989 says DL applicants are subjected to 24 different parameters to test their competence to drive.
The high court directed the government to file its statement stating in what manner Rule 15 of is being implemented by conducting driving tests at RTOs. The petitioner cited that it is difficult tests for an average of 50-70 applicants a day in an RTO adheres to these 24 parameters.
Joint commissioner (Bengaluru Urban) KT Halaswamy said: "In Koramangala, we have capped the number of DL applicants to 50 a day. This will be extended to other RTOs in a phased manner."

Read more: