Bikes
Ather says fire incident a rare occurrence, to increase pre-checks for accident cases – ET Auto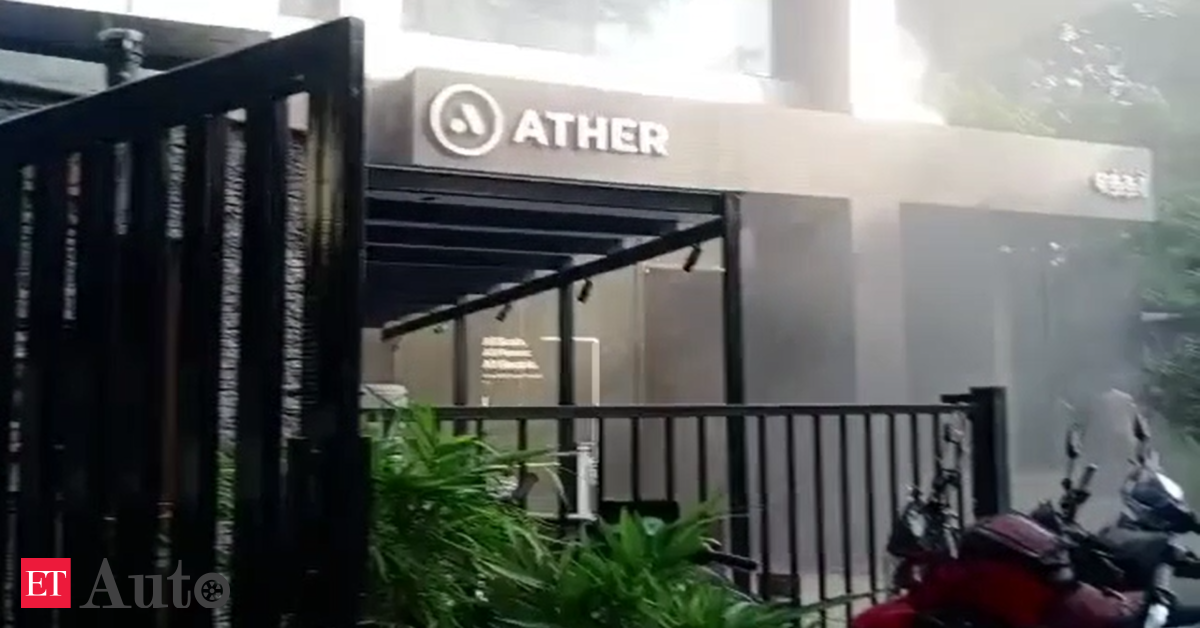 Bengaluru:
Electric scooter
maker
Ather Energy said that the fire at its experience store in Chennai on Friday
was an "extremely rare" incident and was caused due to an accident.
"A vehicle had an accident and was brought to the service centre by the customer. As there was a lot of dust and mud on the vehicle, a high pressure water wash was performed to ensure smooth service of the vehicle. However, while removing the body panels our teams discovered a crack at a particular location of the top casing of the battery pack, likely due to an accident," the company said in a statement.
This crack exposed the battery cells to water, causing the thermal runway. The vehicle was moved to a safer location as soon as the the company's team realised the entry of water into the battery pack.
The company said there were no injuries and casualties due to the incident.
"This incident is extremely rare in nature and the first time we have observed it in 150 million kilometres of riding," the company said.
"As an additional safety measure, we are increasing the number of pre-checks for accident cases to avoid similar situations in the future."
An Ather scooter catching is the latest in a spate of incidents where electric scooters have caught fire since March. More than two dozen electric scooters have caught fire since March and companies like Ola Electric, Pure EV and Okinawa have since said they will recall over 7,000 vehicles between them.

Also Read: